Video content is of course one of the most powerful tools businesses can use to connect with their target audience and promote their brand.
But creating it can require a significant investment of time, effort, and other resources.
If you're only publishing the video in one format and doing little else with it, you're leaving a lot of the inherent value still on the table.
So why not maximize the value you can get out of your video by repurposing it in different ways across multiple platforms, multiplying your reach, growing your online visibility, building trust and credibility, and connecting with prospects and customers in new and exciting ways?
Are you leaving much of the value of your video content still on the table? Repurpose it to grow reach and visibility across multiple platforms.
Click To Tweet
Let's dive in and explore 9 creative ways to get the most value you can out of your video content!
But first…
Why Repurposing Video Content is Now Essential
Posting your video content on just one platform and doing nothing else with it means you only get a proportion of the benefits you otherwise could, and fail to maximize your returns from the investment made in creating it.
In contrast, by repurposing it in different ways across multiple platforms, you gain in multiple ways, including:
Multiplying your reach and connecting with a larger audience who potentially wouldn't otherwise hear about you…
Increasing the level of engagement with your audience, such as by including the video in emails or text-based content…
Saving you time and other resources—it's a lot quicker and easier to repurpose existing content than create new content from scratch, particularly video…
Achieve multiple touchpoints with prospects and customers when they find your video in different places and on different platforms, thereby building trust, growing your authority and credibility, and increasing conversions…
Grow your online visibility, not just from the videos themselves but by adding value to other content which helps grow rankings and traffic.
After all, creating video content often takes a lot of time, effort, energy and other resources.
Rather than leaving much of the value on the table after all that hard work, it's essential to get all the value you can out of it—and because the video's already created, this is the easy bit!
Repurposing video content, regularly and systematically, is now an essential part of marketing. It multiplies your reach, increases engagement and grows visibility across multiple platforms.
Click To Tweet
Creative Hacks to Repurpose Video Content
The good news is that there are multiple ways to repurpose video content in effective and impactful ways, and we share nine of them here.
For best results, pick at least one or two of these that you're not already doing, and make it a regular part of your post publication process each time you publish a new video to your YouTube channel.
1. Share on Social Media
One of the most obvious ways to repurpose video, and one you may already be doing, is of course to use your video content as the basis of one or more social media posts.
Shorter videos can be uploaded as native videos to most platforms such as Instagram, Facebook, Twitter, LinkedIn, TikTok and Pinterest.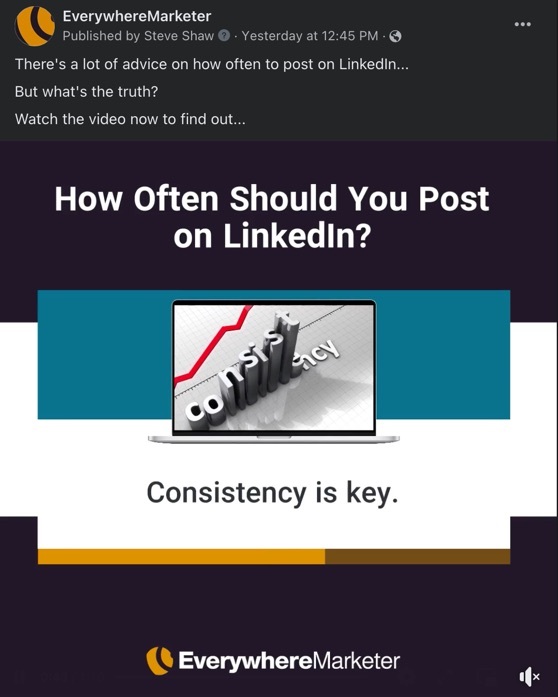 Depending on the platform, this can be done in different formats too, such as:
Feed posts, Reels and Stories on Instagram…
Similar post types on Facebook…
Idea Pins or Video Pins on Pinterest.
You can use longer videos in the same way by repurposing them into shorter clips. Pick out some main highlights that stand well on their own.
2. Create an Animated GIF
An effective animated gif can turn a video that's perhaps a few minutes long into a bite-sized, highly engaging format that attracts attention and gets your message across in seconds.
They're easy to create too.
For example, the following 5-second animated gif was created in just a few minutes by uploading a previous video (repurposed from this post) to Veed.io (it's free, but the watermark can be removed by upgrading).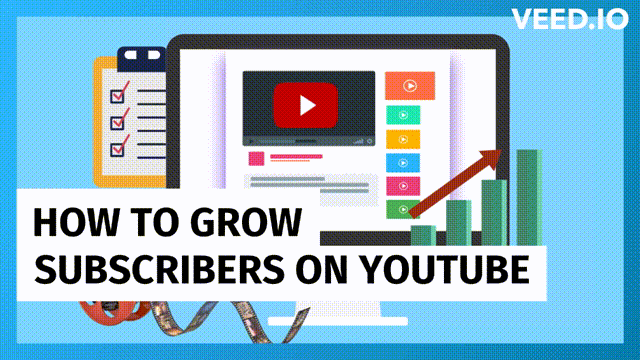 This is the original video it was based on:
Once created, an animated gif makes for an effective social media post or for adding to other content to make it more engaging.
3. Use as a Lead Magnet
Videos are generally seen as high value, and can be more attractive as lead magnets than other forms of content such as ebooks, as many people find them more engaging and easier to consume.
Think also about whether two or more videos can be packaged together as a lead magnet, perhaps as a series on a particular topic or that help the prospect gain a particular skill.
This can make the lead magnet even more valuable, boosting conversion rates on your opt-in form or landing page—but, as always, it needs testing so you know exactly how such an offer performs for your market.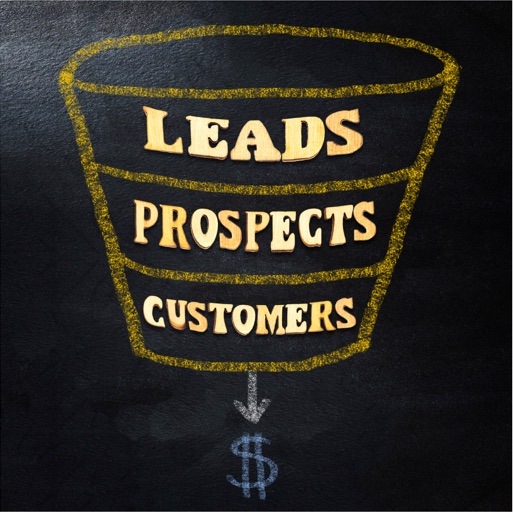 Does it matter if the video is already on YouTube?
Many businesses make the mistake of assuming that if a video is already publicly available on YouTube, then it can't be used as a lead magnet because someone could just go and view it on YouTube without entering their email address.
This is completely untrue.
It makes no difference if the video is freely available on YouTube or elsewhere. The value comes from the content being immediately available, rather than needing to go search for it (which most people won't ever do).
You're doing them a favor by making it easily accessible and, in doing so, welcoming them to your community..
4. Transcribe, Edit and Publish as a Blog Post
Just as you can repurpose blog posts into video content, the reverse is also true.
In fact, many videos can be easily repurposed into blog posts by simply transcribing the content and then adapting the text so it reads well on the page.
What's more, once done, the original video can then be embedded into the post, helping SEO while boosting the video's stats too.
Various tools exist that can automate transcribing the video, and it can then be edited into a blog post accordingly.

Remember to make it easy to read and engaging on the page by breaking up the text with elements such as:
Subheadings
Bullet points
Images
Use relatively short sentences and paragraphs too so it's easy for someone to just scan down the page.
If you've created video content, maximize returns (including multiplying SE visibility) by repurposing it as a blog post. Embed the video back in the post!
Click To Tweet
As well as transcribing the video's content, you can also try just extracting three to four main points from it, creating a couple of paragraphs for each based on the video's content, and then adding an introductory paragraph and a conclusion.
The main thing to remember is that whenever you have video content, its close cousin is text-based content which helps you reach a wider audience and increase your visibility on Google and other search engines. And repurposing makes it very easy to create and publish.
5. Repurpose into Webinar Content
Essentially, a webinar is video content that's presented in a more interactive format, with the audience often able to interact with each other, as well as potentially the presenter(s) or members of their team.
Because of their interactive nature, they build a much closer sense of relationship with the audience, similar to doing a Live on say Instagram or Facebook.
There are various ways to repurpose your video content into the webinar format.
The first is to present essentially the same content but in the guise of a webinar. Because the audience is there with you live, you might add interactive elements such as:
A quiz or survey…
The opportunity for the audience to ask questions…
Shout outs.
So the overall feel will be very different to the original video content.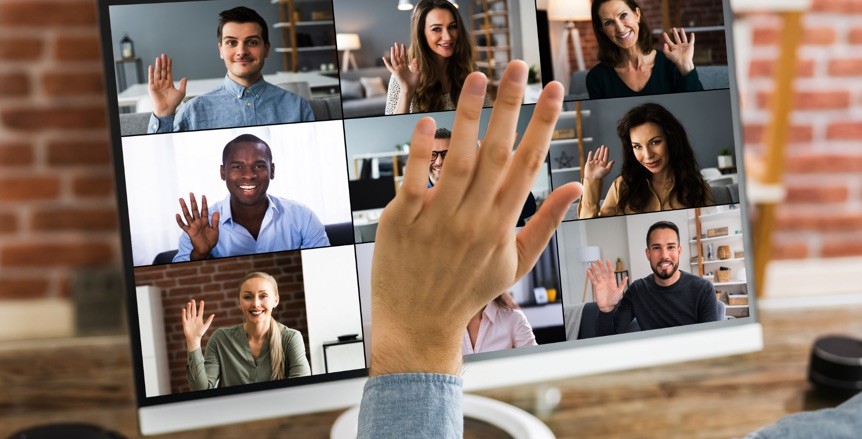 For one, because it's (generally) live, there's no opportunity to edit, polish or reshoot, so it's a very authentic experience.
Secondly, there's a sense of community because of the other people on the webinar, messaging and responding in the chat, and so on.
Another way to repurpose videos into webinar content is to simply include it as part of the presentation, either by playing short snippets or by pausing a video at certain points to add emphasis, provide additional information or provide opportunities for interaction.
It's best not to play a longer video within a webinar outright, or you risk losing the interactive feel of the webinar with the result that people disengage and disappear more easily.
6. Turn into an Infographic
Video content, however engaging it might be, is nonetheless time consuming to watch… time that a significant proportion of your audience will want to spend on other activities.
So how can the main points of your video be turned into something that's more immediately accessible and digestible, and thereby expand your reach?
Infographics are ideal (and you'll find plenty of examples and tools to help create them in this previous post).
Ever considered repurposing video content as an infographic? The highly engaging bite-sized format means you multiple your reach. And it's relatively straightforward to do!
Click To Tweet
When most people think of infographics, they envisage a bunch of statistics put into a highly visual format. If your video contains that kind of information, you can certainly approach it that way, but it's not the only option.
Others include:
Visualizing a process—if the video tells someone how to do something, there's usually a set process to follow, moving from Step 1 to Step 2, and so on. This is relatively straightforward to put into visual form.
Visualizing a timeline—does your video takes someone on a chronological journey?
Visualizing the main points—try extracting the 5 to 10 main points made in your video, and using them to create salient quotes that can be incorporated into quote graphics that are then combined together in an infographic.

Once created, how do you promote your infographic and get it noticed?
Try the following:
Share it on social media—infographics are one of the most engaging types of content to share on social media, and research shows that they're 3x more likely to be shared than other types of content
Embed it into relevant content—such as a blog post that you've also repurposed from the video! (See #4 above)
Submit it to infographic submission sites—here's a list of over 45 such sites to consider
7. Use as an Audio Podcast
Not everyone has the time, opportunity or inclination to watch a video. Many prefer to simply listen, such as while working on repetitive tasks, exercising, commuting or driving.
When you repurpose your video content into audio format, you will naturally reach the part of your audience who look out for audio content, and may generally avoid video.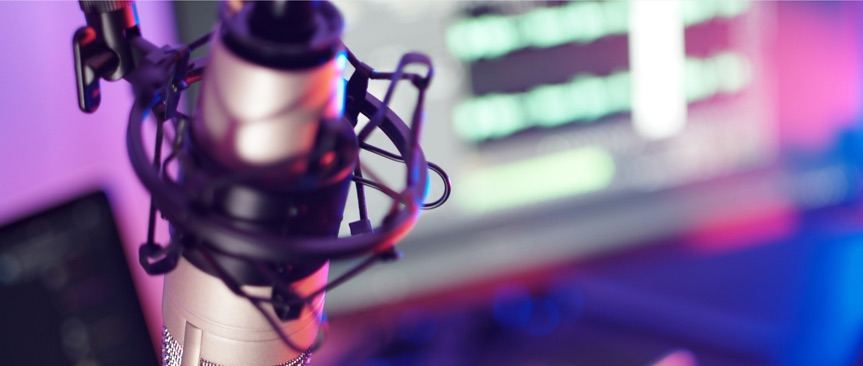 And if you're really clever, you might not only turn the video into a blog post (see #4), but then embed the audio podcast version and the original video back into that post (boosting its value and accessibility, and thereby boosting your rankings and traffic!)
Creating an audio version is also something that can be done relatively quickly and cheaply, and can be easily outsourced.
Once the audio has been stripped, you might want to:
Add some additional audio at the start to give it some context…
Invite listeners who would prefer to watch to visit your YouTube channel, helping to grow your audience there…
Remove references in the audio to visual elements that won't make sense for those listening (perhaps replacing it with separate commentary)...
8. Use as Part of an Email Campaign
While you're unlikely to be able to do this with every video you create, you'll likely have some gems that could be used in an email campaign or drip sequence.
Obviously, as a highly visual medium, video can be very powerful for helping to build positive relationships with your subscribers.
And research shows that videos can increase your email open rates by nearly a fifth, increase your click-through rates by 65%, and reduce unsubscribe rates by over a quarter.
Worth doing? Probably!
So periodically review the latest videos you've created and think about how they can be incorporated into your emails.
Or if you produce a regular newsletter (here are some top examples), think about including your latest video content, thereby cross-pollinating your email and YouTube channel audiences.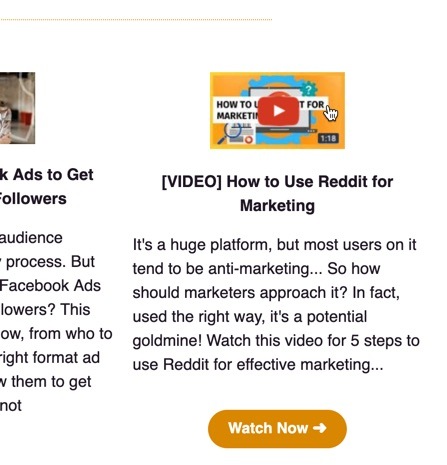 9. Embed into Written Content
Look for opportunities to embed your video content into written content. Where can the video provide additional value for the reader on a related subject?
Here's an example, with an embed of a video that reviews various video creation tools:
Types of written content where you can embed videos include:
Doing so is a win-win for both the video content (helping grow views and channel subscribers) and the written content (adding value and thereby growing its visibility).
To Conclude
Repurposing video content is now an essential part of reaching your audience across multiple channels, and achieving multiple touchpoints with your prospects and customers.
But to have proper impact, the repurposing needs to be part of a regular process each time you publish a new video to your YouTube channel.
You may already be regularly using one or two of the creative repurposing hacks described in this post.
If so, why stop there? (And if not, right now is a great time to start!)
Pick one or two strategies from the list above to add to your post-publication process, and maximize the benefits of your video content each and every time you publish.