Infographics are incredibly effective at attracting attention and engagement, getting your message across and used as a powerful part of organic content marketing.
After all, the research shows that:
Publishing an engaging infographic that reflects your business builds your authority and credibility too, especially when it gets widely shared:
On social media, infographics are liked and shared three times more than any other type of content.
They can give you a 12% traffic increase.
Given all the benefits, they remain enduringly popular:
Yet, if you're not a designer, creating an effective infographic can seem like an impossible challenge.
The good news is that, with all the tools, templates and services now available it's probably a lot easier than you think.
This post shares over 10 of the best tools available to create infographics online that are both effective and engaging.
Plus, you do it all through your browser—there's no need to download any software.
For each tool, I'll even show you an example of an infographic created by each one...
10+ Top Tools for Creating Infographics Online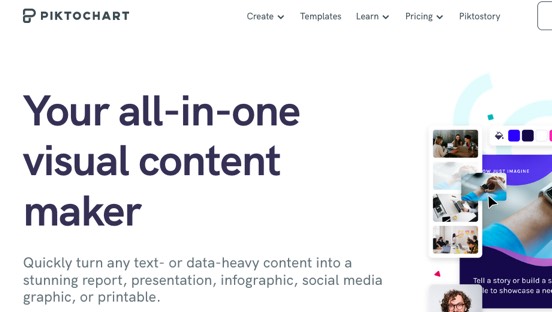 Piktochart is an easy to use, intuitive—even fun—tool that means even non-designers can create visually-effective, professional-looking infographics.
It comes with predefined templates you can edit and customize according to what you're looking for.
As well as the templates, you also get a free library of design components and other graphics that you can simply drag and drop.
They have a free version available for trying out the tool, with the paid version enabling you to do things like:
Create unlimited images.
Remove their watermark.
Export in HD or PDF as required.
Here's an example of an infographic created with Piktochart—click the image to see the full size version: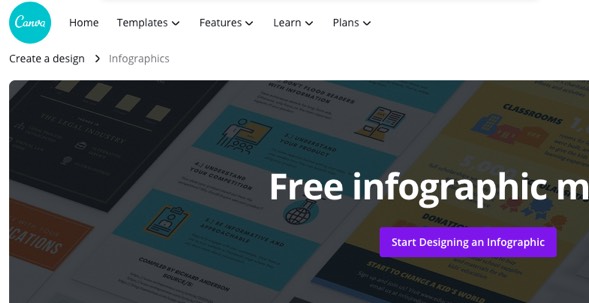 Canva is one of my favorite tools for creating online graphics, used for some of the images on this blog as well as elsewhere.
You can use it to create effective infographics by simply selecting one of their templates or starting from scratch: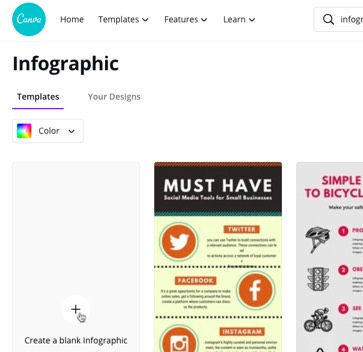 It's easy and intuitive. Simply select components you want to incorporate (including text elements), drag them onto the canvas, and edit accordingly.
They have a free level you can use for as long as you wish. Upgrade for access to pro-level graphics, more download options and other advanced features.
I prefer using Pro for the additional graphics, and the ability to optimize the file size of images when exporting them.
Here's an example of an infographic created with Canva—click the image to see the original: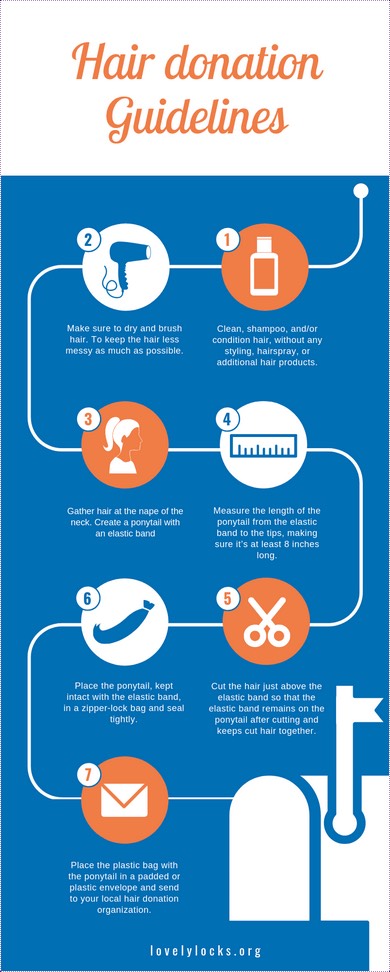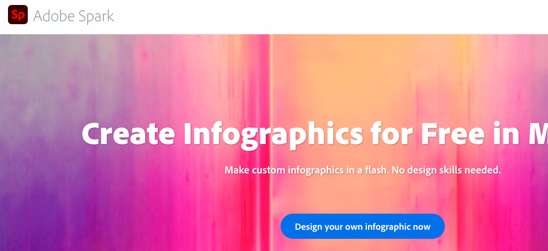 With Adobe Spark, as with many of the tools on this list, you can create an effective infographic in minutes.
They provide you with:
Design templates.
Drag and drop design.
An extensive icon library.
Thousands of free images.
Other design assets.
While you can start for free, upgrading means you can do things like remove their watermark, access premium templates, collaborate with others and use branding functionality.
Here's an example of an infographic Adobe share as an example of using one of their infographic templates: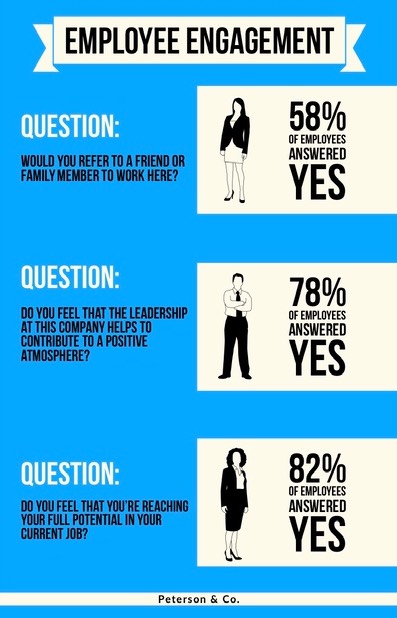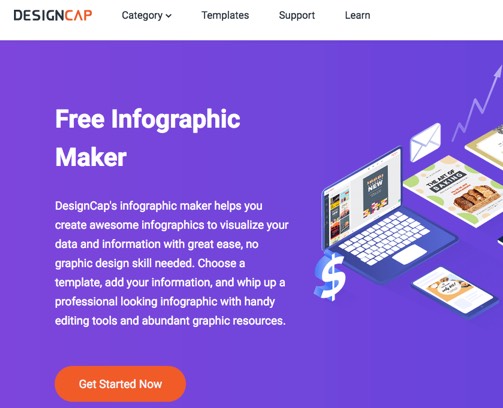 DesignCap has over 230 professionally-designed templates available for you to choose from, or you can start from scratch.
Customize it with your information, using their image libraries and other design elements, including figures, shapes, objects and text components that you simply drag and drop.
You can upload your own images too.
As with other tools, creating an infographic is as simple as drag and drop.
Here's an example of one of the infographic templates DesignCap have available that you can edit: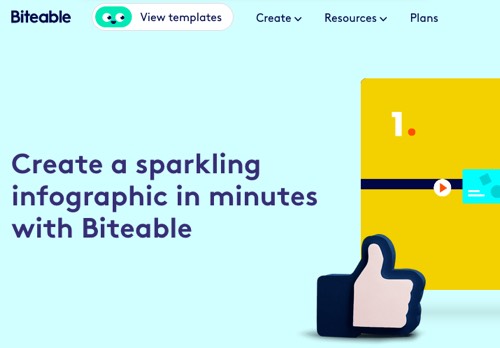 So far the tools on this list have been relatively similar.
Biteable is different in that they specialize in video, and you can use the tool to create animated infographic videos (see the example below).
However, that doesn't mean it's any more complicated.
They provide infographic video templates—or, as with the other tools, you can start from scratch—that you can customize.
You get access to a huge library of live action scenes and animations, and can upload your logo along with other images as desired.
Start for free, and upgrade to remove Biteable's watermark and to be able to use the video commercially.
Biteable share a number of infographic video templates on YouTube, such as this one all about infographics: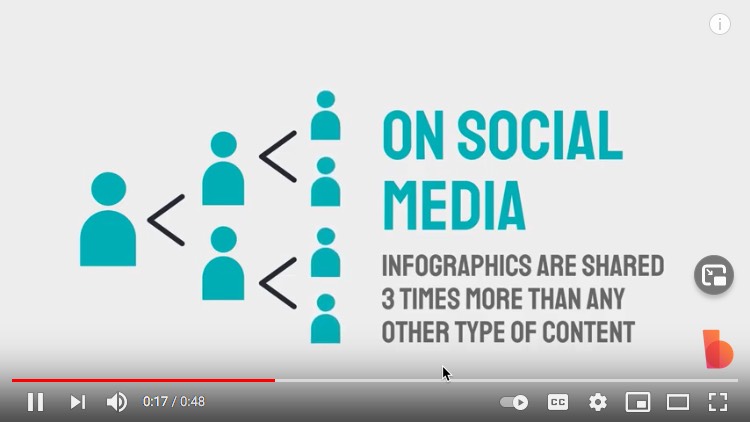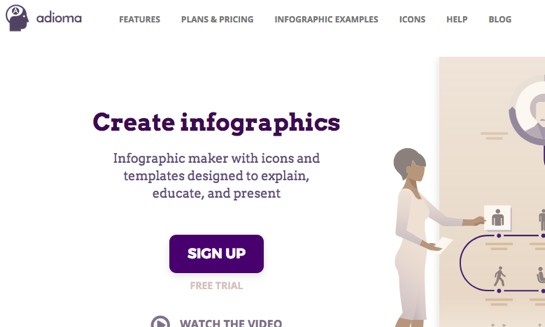 Adioma is another simple and easy-to-use tool for creating infographics online.
However, whereas the other tools described so far let you create infographics alongside other images, Adioma's entire focus is on infographics.
The software is used by everyone from sole operator businesses to large corporations such as Google, Amazon and Microsoft.
It does have some advanced infographic-specific features, such as:
Dynamic templates that adapt to your text—with other tools, the templates are static so infographics can take longer to create.
The ability to switch between templates, while retaining the information, to see how your infographic looks in different formats.
As you might expect, for the specialized features, Adioma is more expensive than other options, and you only get the first week free.
However, you save time creating infographics using the tool, and may get an improved end result.
Adioma provide lots of examples of infographics that were created with their tool, such as this one on SEO (click the image for the full infographic):

With infogram you can create infographics, alongside other graphics such as slides, dynamic dashboards, maps and graphics for social media.
As you would expect, you have access to useful templates and libraries of graphics.
It's an intuitive, easy-to-use tool, with images and other graphics added by clicking or drag-and-drop. Users can collaborate with other team members in real time.
It's popular too, according to the site used by 30,000+ companies.
You can use a basic version of the tool for free to get started, but will need to upgrade to download your infographics and get access to a wider set of features.
Here's an example of an interactive infographic created using their tool (click the image for the full infographic):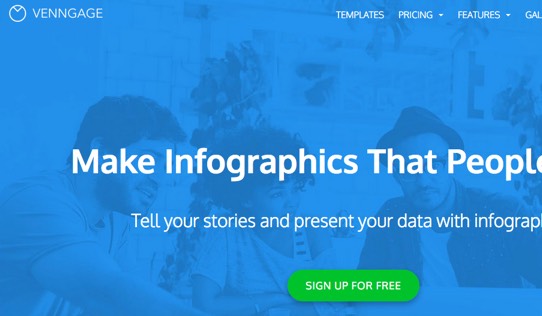 Venngage's key focus is on infographics, but you can also create other visuals through the tool such as flyers, brochures, mind maps and so on.
They provide hundreds of templates, and add new ones weekly.
As with the other tools, designing your infographic is a case of picking a template, or starting from scratch, and dragging and dropping design elements onto the page.
You can download infographics, as well as embed and link them on your website or blog.
They have a limited free option so you can try out the tool, with a paid account required to be able to export images and get access to other features.
Here's an example of one of Venngage's infographic templates—click the image for the full infographic, and to see other related templates: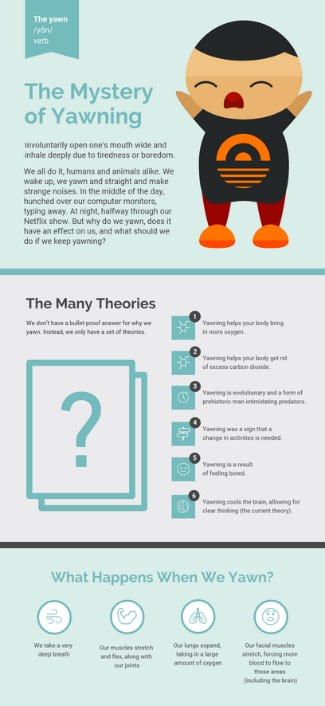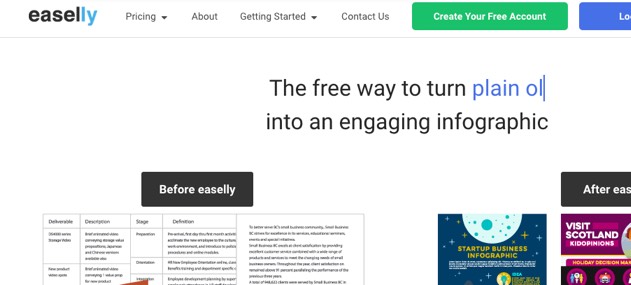 A little like Adioma above, Easelly specializes in infographics, and is a simple to use, award-winning tool.
You can sign up for free and get access to what they claim is the "largest library of free infographic templates available anywhere".
You can also export designs without any Easelly watermark or branding.
Upgrading gives you access to hundreds of premium templates, a much larger library of design elements, high-quality exports and other benefits.
Here's an example of one of Easelly's infographic templates—click the image to see it in full along with several others: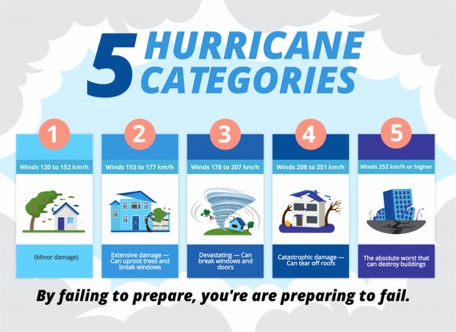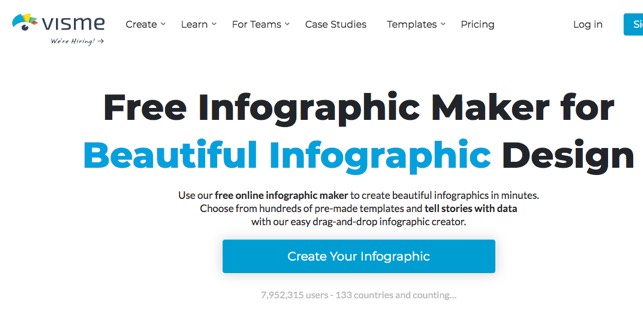 As our penultimate tool, Visme is one of the most popular options available for creating infographics online, with 8 million users from around the world.
They style themselves as a "cloud-based visual content creation and collaboration platform", enabling not just infographics, but also presentation, documents, videos and graphics.
It's free to sign up for a test drive, with an upgrade required for full access.
The tool gives you access to "1000s of easy-to-edit templates and content blocks", along with "millions of graphics, charts, diagrams, data widgets and maps".
You can even add animation, with animated characters, gestures and illustrations.
Here's an example of an infographic created using Visme—click the image for the full infographic: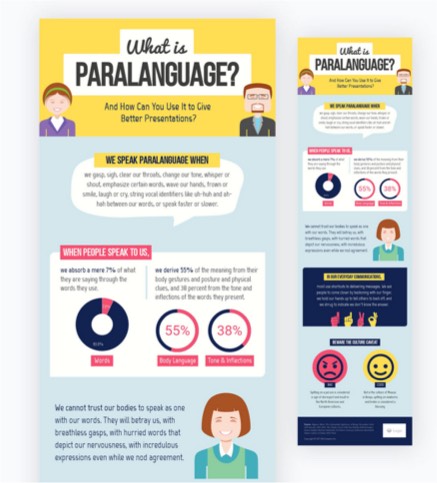 Finally, this is my 'plus one' to add on at the end.
It's not a software tool like the others on this list. Instead, Visually specializes in creating high-end professional infographics for you, mainly for larger corporations.
If that's you, it's a useful resource to know about, rather than say trying to create infographics in-house.
Clients include enterprise-level businesses and brands, such as Ford, National Geographic, Salesforce and even Twitter.
If you're a smaller business looking for a done-for-you option, look for someone suitable to work with on sites like Freelancer, Fiverr or Guru.com.
Here's an example of an infographic Visually's team has created—click the image to see the full version:

---
Finally...
As you can see, it's easier than you think to create infographics online.
Making infographics a regular part of your content repurposing activities can be very effective for organic marketing.
It's relatively easy for example to repurpose most blog posts as an infographic, particularly when using one of the tools reviewed above.
But once you've created your infographic, what then?
Here are some options:
Finally, take two secs to grab a free copy of this list of tools to create infographics online so you have it to refer back to: