Instagram is one of the most popular social media platforms, particularly for Gen Z and Millennials.
It attracts high levels of engagement—one study found engagement levels were nearly 18x higher than Facebook—and as such is a popular choice for business owners and marketers.
But the number of followers you have has a big impact on the engagement levels, the reach and the visibility your own posts achieve. Knowing how to grow Instagram followers is crucial.
Doing so might sound daunting at first, particularly if you're just starting out on the platform and maybe at zero.

But, in following the 12 strategies outlined in this post, you'll find that attracting followers is actually a lot more straightforward than you might have otherwise imagined...
12 Ways to Grow Your Instagram Followers
1. Define Your Audience
Before you start, first define your audience. Some key questions might include the following:
What age bracket do they belong to?
What are their interests, hobbies and needs?
What are their likes and dislikes?
What sort of educational or professional background do they have?
What kind of income?
You don't have to answer each and every one, as they may not all be relevant.
For example, on the question of income, if you operate in the sports gear niche, then your audience's income is less relevant than if you sold private yachts.
But defining your audience in as much detail as you can is important, because, as we'll see, that then helps define the rest of your strategy for attracting followers.
For one, you'll then have a good idea as to the type of content that will resonate best with them, because you can target it directly for their needs and interests.
2. Optimize Your Bio
Whether you are using Instagram via a personal or business profile, your bio is vital as it's what people see before deciding whether or not to follow you.
As well as helping to attract follows, you can also use it to attract traffic by including a link back to your website.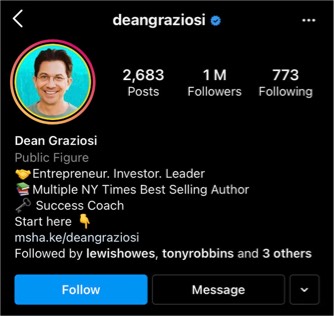 Make sure it provides enough information so potential followers can understand a little about you or your business, and the type of content to expect if they decide to follow you. To maximize followers, the language should be friendly and easy for people to relate to.

For profiles that represent a business rather than an individual, use your logo so that people can easily identify with your brand and potentially recognize you from say your website or profiles on other platforms.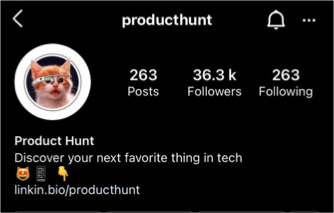 Try also linking through to your best content to help illustrate the kind of content you'll be sharing, generate traffic back to your website, and encourage more people to follow you.
3. Create Engaging Content
To attract followers, your content should be engaging.
For photos and video content, you don't need to invest a lot of money on equipment—most smartphones are perfectly up to the task.
Some of the most engaging content involves face-to-camera video, simply holding a smartphone.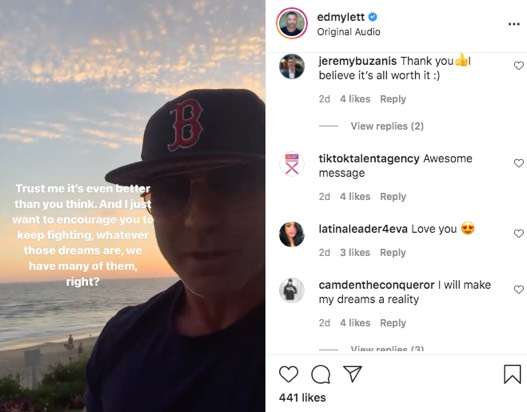 There are plenty of online video tools to help with editing, or for making other types of video content.
And more static content can easily be created using online graphic tools like Canva.
Inject your personality and make sure your content is fun and interesting for your readers. But remember to make your content on-topic so followers know what to expect from you.
A recent trip to the local mall might have been a great day out for you, but it might not be what your audience wants to hear about.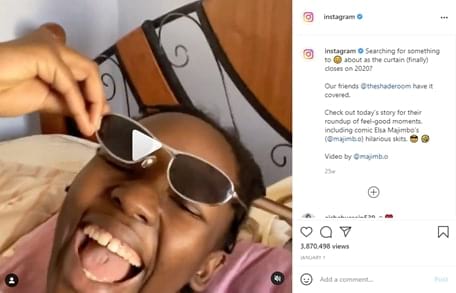 You also need to use the kind of language that speaks to the type of audience you're aiming to attract. Another reason why defining your intended audience (see #1 above) is so important.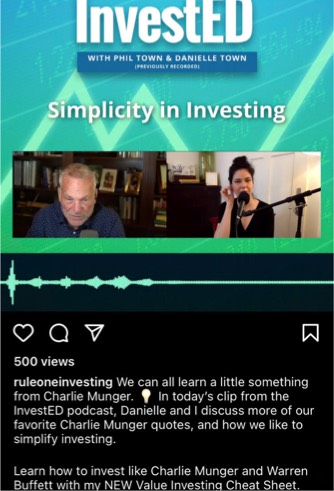 For more info on how to make social media posts engaging, click here.
4. Constantly Improve Through Trial and Error
Creating content is not an exact science. Even experienced marketers have times when their content fails to hit the mark.
It's simply a case of trying different approaches, and edging towards those that appear to be working, and away from those that aren't.
Don't worry about having posts that fail to resonate and attract followers. If they're not resonating, people aren't really seeing them anyway, so it really doesn't matter. It might seem like a fail to you, but other people won't even notice.
As you post consistently and experiment with different approaches, you'll likely find that a few posts end up far outperforming all the others. You can then hone in on repeating that approach more often.
Instead of aiming to get a specific result, see it as a learning process, particularly if you're just getting started.
As you begin to learn what works and what doesn't and get more predictability, you can then move on to having more specific goals in mind for the posts you create.
You may also find it helpful to use social media analytical tools so know exactly which posts are working and which are not.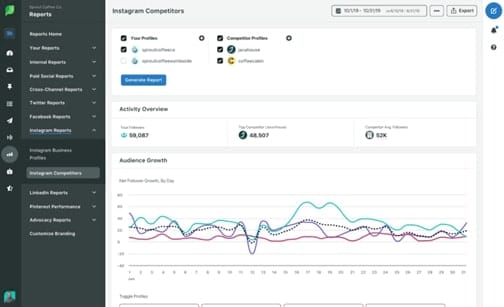 5. Promote Your Profile Outside of Instagram
Use your audiences on other social networks to your advantage by encouraging them to also follow you on Instagram, whether through your posts or your profiles on those networks.
Many of your followers elsewhere will have accounts on Instagram too, and will be happy to do so.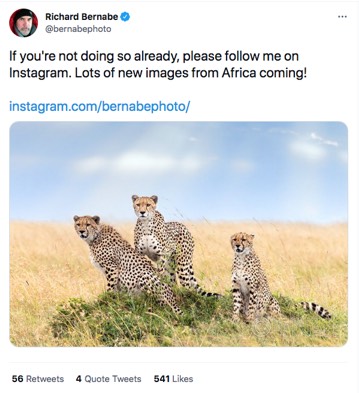 In addition, don't forget to promote your Instagram profile via:
Emails sent to your list, such as a link in the footer.
Your website and/or blog.
Other content platforms you might publish content to, such as Medium or YouTube.
6. Use Paid Promotion
While most of these tips are organic, you can of course use paid methods too to grow your Instagram followers.
For example, take advantage of the opportunity to boost your posts on Instagram and thereby increase your visibility and reach.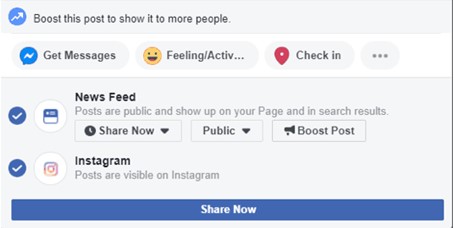 Manifest provide the following strategy for growing your Instagram followers via paid promotion:
Develop your target audience.
Identify your top-performing posts.
Create your campaign.
Match your messaging to your audience.
As you start to get results, analyze, optimize, test and evolve.
Here's a full guide on how to use Facebook (or more accurately, Meta) ads to get more Instagram followers, or watch the following quick overview:
7. Collaborate With Other Instagram Users
Try working with other Instagram users who are also looking to get more followers. Ideally this will be someone who operates in a similar niche to your own so that there is some audience overlap, but not a direct competitor.
For example, if your account is based around fashion then it may work well to collaborate with an account focused on make-up. As both accounts grow, you will be able to continue sending each other more followers.
Collaborating can simply mean agreeing to both periodically share posts that promote the other account.
8. Find Your Unique Angle
With millions of Instagram accounts out there—and over a 1,000 photos posted every second—to stand out from the pack you need to offer something different.
Create your own approach and message that's unique and helps get you noticed.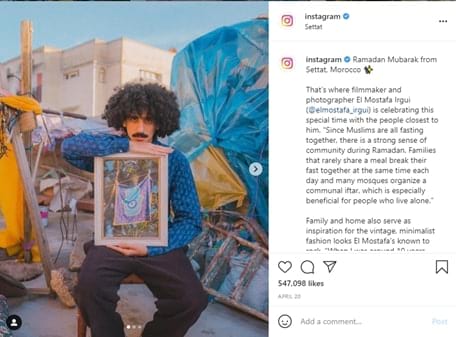 One approach is to add your own personality into your content to make it different from anything else available, while also making it hard for anyone else to replicate.
9. Use Calls to Action
Avoid coming across as spammy, but use calls to action in your posts, including those that ask people to follow you.
One popular approach on Instagram is to simply use the #follow and/or #followme hashtags.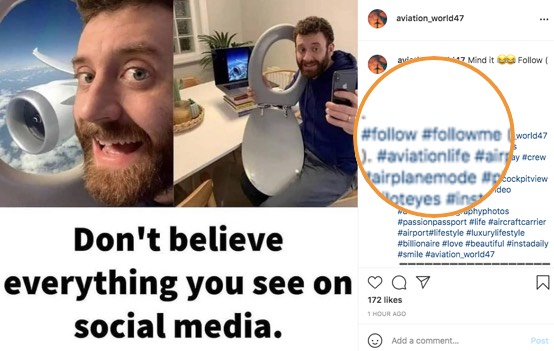 However, it can be more effective to give people a clear reason to follow you. That can be as simple as 'follow for more great content'.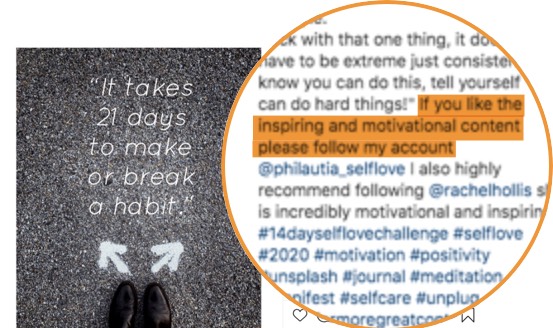 10. Use Hashtags Liberally
Hashtags are how a lot of people find content of interest on Instagram—and the effective use of them will potentially help attract a lot of followers to your account.
Related reading: How do hashtags work on Instagram?
Don't be afraid to use them liberally. An effective approach is to add an immediate comment to your own posts with a list of relevant hashtags your potential audience might be searching for content on.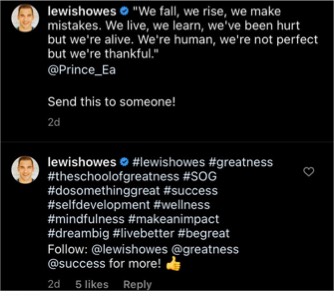 You can also try creating your own distinct hashtag, preferably one that's catchy, easy to remember, and has direct relevance to the type of content you post.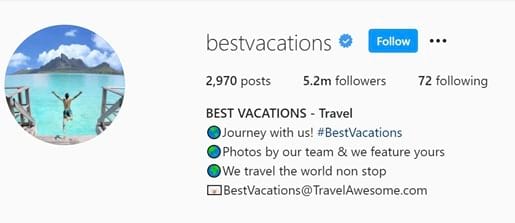 11. Engage in Conversation
One of the most effective ways to encourage people to follow you is to engage in conversations with others rather than solely using Instagram as a broadcasting tool.
To initiate conversations with others, try finding a trending topic related to your niche that the type of follower you want to attract is likely to be interested in.
Then ask a question on a relevant post, or ask for some advice to try to get people engaged.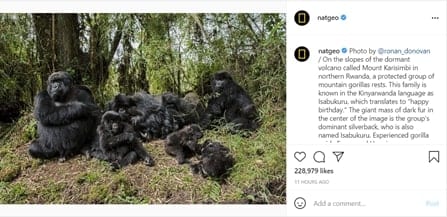 As people start to see your profile associated with the type of content they're interested in, the more likely they are to follow you.
As well as initiating conversations, engage in those started by others. Again, look for discussions of relevance to the kind of people you want to attract as followers—and offer something useful, interesting and of value.
And don't forget your own posts.
People commenting on and engaging with your own content provides a perfect opportunity to engage with people who may not yet be following you, but obviously have an interest in your content.
Doing so also helps encourage further comments and other types of engagement, thereby attracting other potential followers to get involved too.
12. Post Regularly and Consistently
Finally, all the strategies above are of minimal benefit unless you're posting to Instagram regularly and consistently.
To attract followers, you simply need to keep turning up.
Your profile also needs to show regular ongoing activity, rather than sporadic posts once in a blue moon (here's how often you should be posting).
For business purposes, that means:
Making your Instagram activities part of a broader content marketing strategy.
If you're the business owner, getting other people to do the work so it's just taken care of.
Taking care of it properly means the use of appropriate software—Trafficonomy is ideal, designed specifically to help make organic content marketing a lot more effective and efficient. Click here for more information about how it works.
By showing up consistently, you'll find you attract a significant following on the platform over time, attracting a whole heap of benefits for your business.
To Conclude
This post has shown you exactly how to grow Instagram followers using a range of methods, both organic and paid.
As we've seen, attracting followers is not particularly complex.
But you do need to ensure you're posting regularly so that your content is continually showing up in front of those who may wish to follow you, and so that your account appears interesting enough for people to follow.
Finally, take two secs to grab your free copy of our cheatsheet on how to grow Instagram followers so you have it to refer back to: