It's frustrating when you spend time posting to social media, only to see little or no engagement in return.
So if you're wondering how to make social media posts engaging enough to practically compel followers and others in your intended audience to interact with you, this post is for you.
After all, social media marketing becomes far more rewarding when you no longer feel like you're shouting in a crowded room but being ignored.
By employing the right strategies, you can instead start attracting positive interactions like comments, likes and shares, along with increased followers and click-throughs on your content.
12 Top Ways for Making Engaging Social Media Posts
1. Ask Questions
A top way to make social media posts engaging is to create something that people can interact with. To do that, questions are ideal.
Make the question relevant or of interest to the type of audience you want to attract, and choose a topic people may have strong opinions about or otherwise will likely want to engage with.
This doesn't have to directly relate to what you offer as a business, but may for example reflect your brand and the culture your business represents, such as in this example from Buffer.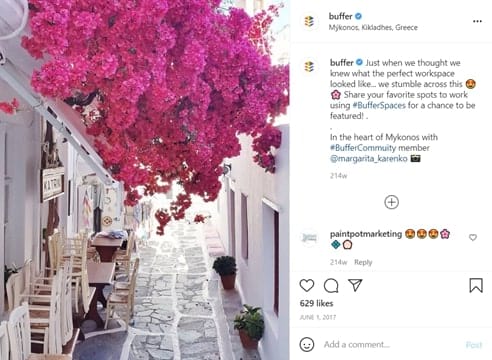 Notice how they are directly inviting followers to engage, while also incentivizing them (see #3 below) to do so with "a chance to be featured".
In a similar way, try asking followers to share their thoughts or best tips on a relevant topic, helping to spark conversation and debate.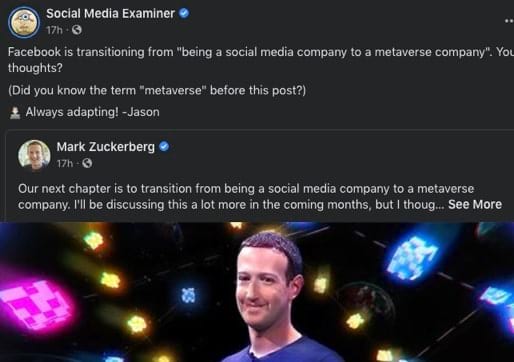 You can also simply ask followers for feedback about your business, such as relating to:
Your product or service
A recent update to what you offer
A policy change or shift in the direction of your business.
And when you get positive feedback, that can generate even more engagement, and perhaps new customers, due to the authority, credibility and trust it invokes.
Indeed, around 70% of people will trust a recommendation from somebody even if they don't know them.
As well as more open-ended questions, you might also post a poll where people have a limited number of available answers.
You can do this by simply asking people to respond via the comments beneath the post:
Or on Twitter you can create a special tweet with an integrated poll. Just click the poll icon as shown below, and then add in the choices people can choose from.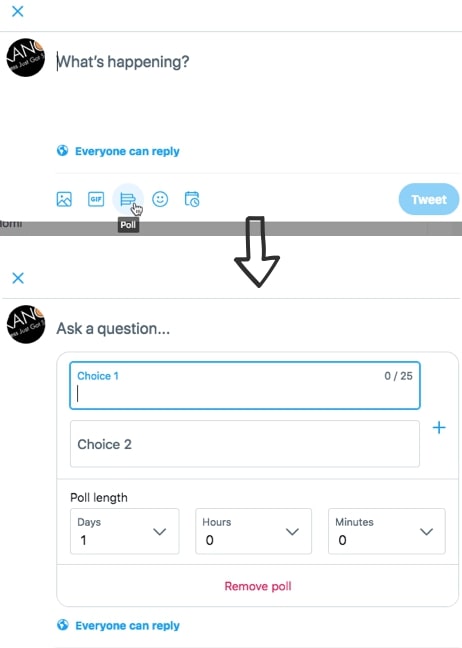 Twitter polls can last up to 7 days.
As well as serving to increase engagement, question-based posts help you:
Understand more about your audience, and potentially…
Understand more about what they feel about the products or services you offer, thereby providing valuable market research.
2. Use Visual Content
Visual content helps capture peoples' attention and draw them into your posts—it's a lot more engaging than purely textual content.
That's not too surprising when you consider that "90% of information transmitted to the brain is visual, and 40% of nerve fibers to the brain are connected to the retina".
Once you've captured someone's attention, that naturally leads to higher levels of engagement.
In terms of actual numbers, on Twitter alone:
Tweets with videos attract 10x more engagement than others
Tweets with GIFs attract 55% more engagement than those without
On Facebook, an analysis of posts found that those with an image attracted 2.3x higher engagement.
Another study has found that posts with images attract 650% more engagement.
In short, for boosting engagement, visual content is a surefire bet.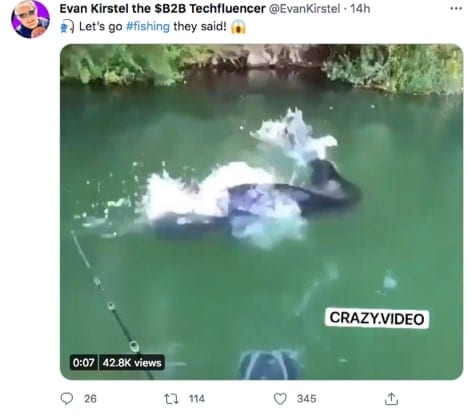 As well as pictures and videos, be sure to also use emojis in your posts.
A Wordstream study showed that the use of emojis in Tweets increased engagement by over 25%.
And on Facebook, posts with emojis can attract 57% more likes, and 33% more comments and shares.
Various apps can help you create visual content quickly and easily, such as:
There are also dozens of websites from which to source high quality photographs, both free and paid:
3. Incentivize Interaction
To encourage people to interact with your content, it helps when you offer them an incentive to do so.
We've already seen an example of this from Buffer in #1 above, offering followers a chance to get featured.
Another possibility is to add people into a prize draw in return for engaging with you.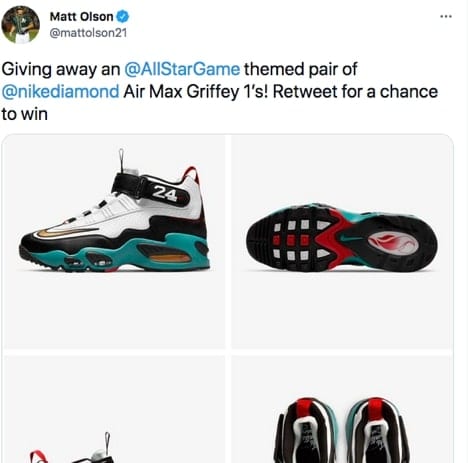 Whatever the incentive is though, make sure it's related to what your audience is interested in, both in terms of existing followers and the type of audience you want to attract.
After all, you don't want to attract people to engage with you who have no interest in what you have to offer.
What do they want? What type of incentive is likely to prompt action?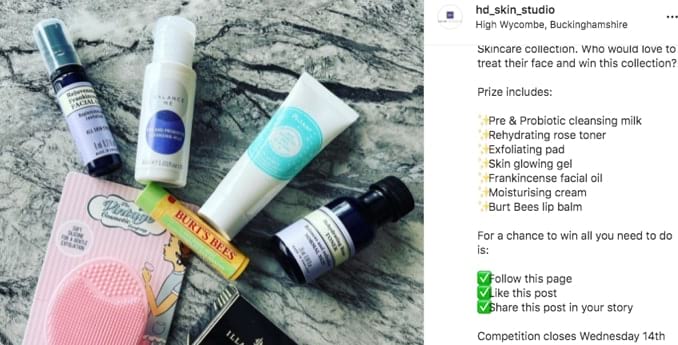 When you're offering something of interest that gets people excited, people will often pass it onto their friends, family and others in their network.
That helps your business attract new followers that may otherwise have never come across you.
4. Offer Discounts and Sales
People love taking advantage of discounts and sales you may have on offer, particularly when it's exclusive to them as followers on social media.
They can be even more effective when linked to a particular calendar event.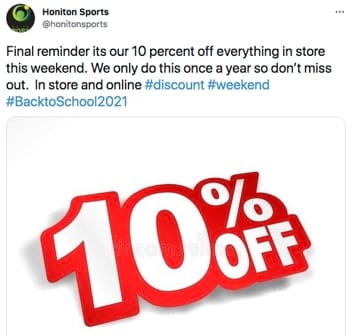 However, unless you want customers to only buy when you're having a sale or offering a discount, it's best to do this in moderation.
Or if you run an ecommerce business, you could offer discounts on certain products at different times, with a continuous rollout of promotional offers.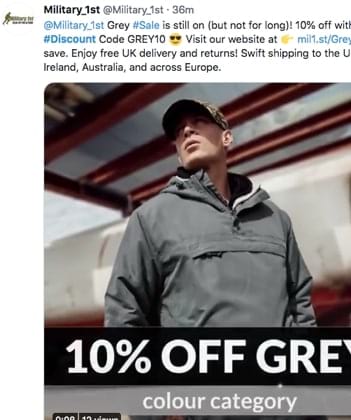 5. Provide Genuine Value
Create posts of genuine value for your audience, such as something that will help followers to solve a problem.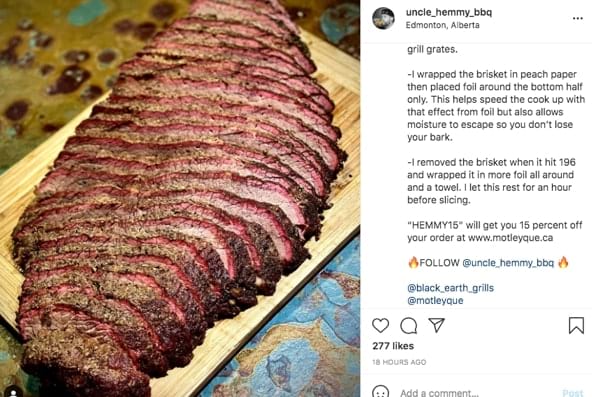 Such posts can generate a lot of engagement, including comments from people asking questions and generally joining in the conversation.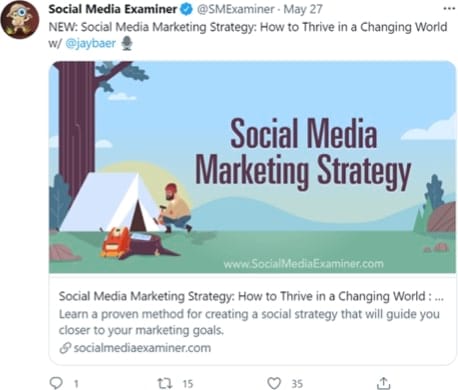 6. Use Hashtags
We've covered how hashtags work before, including how they work on different platforms, and it's important to use them appropriately.
For example, using them liberally on Instagram can drive up views and engagement, whereas doing so might have the adverse effect on LinkedIn, or even Twitter.
For example, Tweets with just one or two hashtags are likely to see engagement increase by 21%, whereas more than two hashtags can lead to a drop of 17%.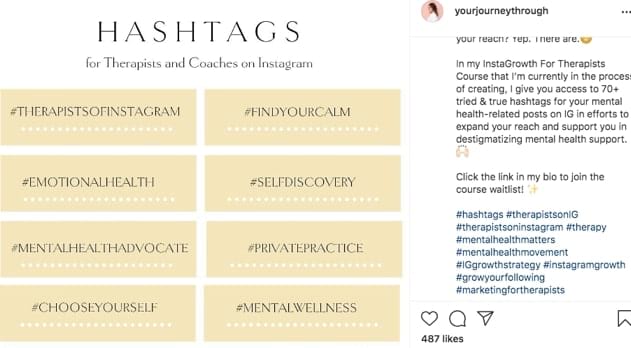 Do some research so you know which hashtags your audience are likely to be searching for, following or otherwise have an interest in.
You can even create a hashtag for your brand that people can easily recognize you by, or to group a particular series of posts together.
7. Use Analytics
"If you can't measure it, you can't improve it."

—Peter Drucker
To effectively grow engagement, you need to know how your current posts are performing in order to see what's working and what isn't.
That also means experimenting with different approaches and being able to measure the outcome.
Engagement is one of the most important metrics to track in social media, which can include factors such as views, likes, comments and shares.
Most platforms now provide some form of analytics, including Twitter, Facebook, Instagram and Pinterest.

However, note that most of the built-in platform tools have a restricted date range, such as providing data for the past 30 or so days only. If you're solely relying on these tools it's therefore important to keep an eye on your analytics regularly.
The best way to track social media analytics over a longer period of time is to use one of the various tools available for that purpose.
These can also provide more in-depth analytics capabilities, such as follower analysis, ROI tracking, conversion tracking, and so on.
Over time, by using analytics on a regular basis and getting a feel for what resonates best with your audience, you can start to increasingly focus on the type of content that maximizes engagement.
8. Use Appropriate Expertise
If you're new to a particular network or otherwise continue to struggle to make an effective impact, don't be afraid to hire an appropriate expert to help.
This can range from investing in a training course, all the way to hiring an expert with a good track record to take care of posting for you, or teach you or your team what to do.
Effective posting can also require fairly well-attuned copywriting skills so that posts connect and resonate in the right way with your audience.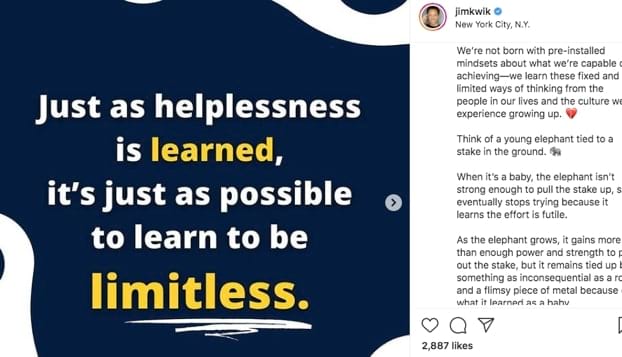 That's a skill that can be learned, but can take years to master, with a lot of trial and error in between.
So if writing effective copy is not a strong point, or is otherwise a weak spot within your team, again it can help to use someone with the appropriate expertise.
A good copywriter will know how to both catch your target audience's attention, and compel them to engage with your posts.
9. Focus on Quality
Always strive for quality over quantity. Avoid the temptation to flood your social media profiles with lots of content that's not been properly thought through or developed.
One well-designed post can outperform several rushed-out posts many times over.
Just as one example, most of us are far more willing to share a quality post with our own audience than one that looks amateurish and sloppy.
By its very nature, quality content:
Builds trust and credibility
Attracts followers
Attracts engagement
Builds social proof.
10. Be Responsive
The very nature of social media is, of course, social.
It's about opening up conversations with people.
If you were at a party and someone started speaking to you, most of us won't just ignore them and walk off. We'd soon find ourselves with no one willing to speak to or otherwise engage with us.
The same is true on social media. If someone's gone to the trouble of leaving you a comment on a post, be sure to respond in a timely fashion.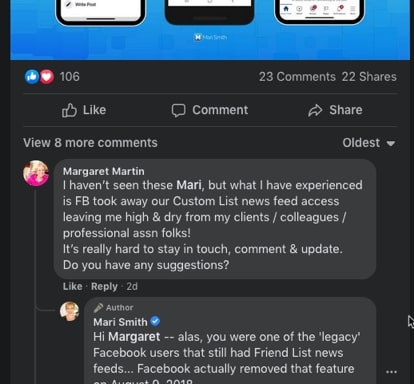 Of course, once you reach a certain level of engagement, there comes a point at which this becomes impractical and unmanageable.
But until you are at that level, engage with others as much as possible.
Doing so encourages them to continue engaging with you, building social proof in your feed, and encouraging others to do the same.
It can take a while for this type of engagement to build, so do whatever you can in the meantime to encourage it.
11. Use Psychological Hacks
Research shows that "posts with a higher emotional value get more shares".
Not only that, but posts with happy emotions, such as awe, laughter, amusement and joy—as well as those that inspire positive feelings like interest, anticipation and trust—attract an increased number of views.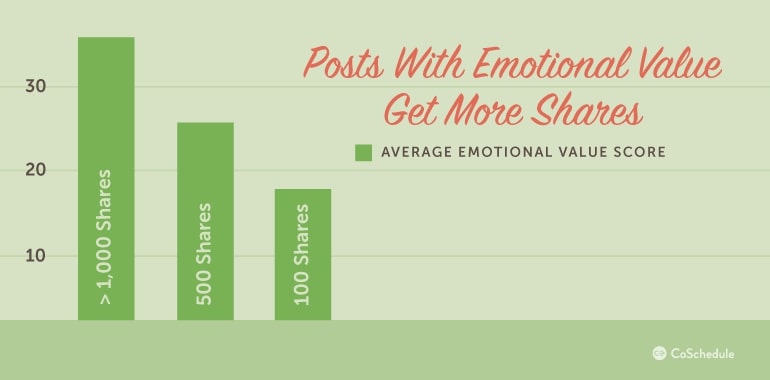 And of course more views leads to higher levels of engagement.
The use of humor and fun in your posts is another way to increase engagement levels.
Other powerful psychological hacks to increase engagement include:
FOMO (fear of missing out)—what do people lose out on if they choose not to engage in your content?
Controversy—use with caution, but controversy can create a whirlwind of engagement as people strive to promote and defend often diametrically-opposed viewpoints.
Intrigue and suspense—we all love to 'see behind the curtain', or find out what happens next after a cliffhanger. Used in the right way, this can almost compel us to click through on or otherwise engage with content.
12. Hijack Trends—"Trendjacking"
What's top of the social media agenda today and at the forefront of people's minds is likely to be gone tomorrow, only to be replaced by the next trend to come along
Trendjacking involves businesses taking part in social trends, joining the topic of the day to increase their visibility and engagement levels.
It can be remarkably effective, such as when OCBC Bank saw their engagements increase by over 800% with a trendjacking campaign.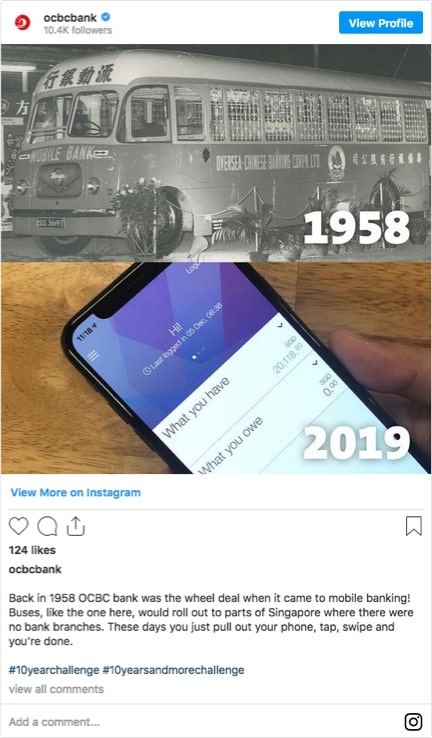 However, doing so effectively requires care so you don't damage trust and alienate followers.

However, trendjacking doesn't have to mean jumping into the big and potentially controversial topics of the day.
It can be as basic as referring to a special holiday in your post with a relevant trending hashtag, some of which come around every week.
While trendjacking can be very effective, bear in mind that not all engagement is created equal.
Unless you're trendjacking on the right kind of topics, you might be attracting a lot of engagement, but unless those engaging have a genuine interest in what your business does, it might be of relatively limited value.
---
Conclusion
This post has detailed how to make social media posts engaging and capture the attention of followers, as well as a wider audience, for your content.
Remember, you also need to be consistent in your posting to social media so that you're showing up regularly and in front of people.
This allows engagement levels, and general familiarity with your content and brand, to grow over time.
Finally, take two secs to grab your free copy of our cheatsheet on how to make engaging social media posts so you have it to refer back to: