This post gives you a list of over 30 personally-curated free stock photo sites to source high-quality free-to-use images from for use in blogging, social media, content repurposing or some other creative project.
Of course, a powerful image is often a key component of effective content marketing and getting your message out.
Many of these sites feature thousands if not millions of stunning photos and other images contributed by independent creatives all over the world, and made freely available for commercial (and personal) use.
The list is regularly checked and updated. However, stock photo sites change regularly, so please just contact us if you spot anything that needs correcting.
You can also get in touch should you have any other suggestions of good quality sites not included here.
Note that while we aim to be as accurate as possible with this list, websites are of course subject to change, and we're not responsible for any inaccuracies. Remember to do your own due diligence in terms of checking the licensing rights for each website before using the photos or other images they provide.
---

Burst offers free, high resolution photos for commercial projects and, being from Shopify, is built with entrepreneurs and business owners in mind.
To make it easy to find the perfect pic, they provide a number of grouped collections of royalty-free images in categories such as Work From Home, Business and Video Call Backgrounds, along with a useful search facility.
You can also checkout the latest HD photos, top downloads, and photos favorited by staff.
This site is a "one woman show" ran by a photographer called Karolina who creates all the digital images. All the images are free even for commercial use.
So far, Karolina has amassed nearly 20,000 images. The site is one of the most popular sources of free stock photos, with images used on sites like BBC, CNN, Forbes and Lifehacker.
She even provides a color palette with each photo, providing the corresponding HEX colors for use in e.g. web design.
Find curated photographs that don't have that stock image feel, and which are free for you to use in commercial and non-commercial projects.
The photos are sourced from individual contributors, alongside partnerships with photography communities.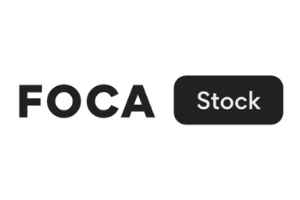 Foca was launched by photographer Jeffrey Betts, providing free photography under the CC0 license for personal and commercial use.
Foca also provides free video stock video clips under the same licensing terms.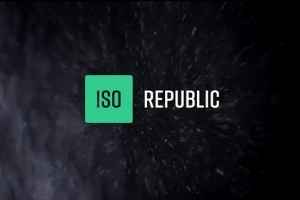 Thousands of free high-resolution photos and videos provided again under the CC0 license. They have a range of collections available such as People, Landscape and Architecture, and you can also search the site for that perfect pic.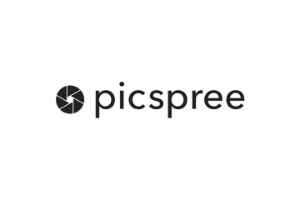 Picspree provides royalty-free images, stock photos, illustrations and vectors for free. No sign-up or attribution is required, and there are thousands of high quality photos to choose from.
If you create content relating to food, this stock photo website is a treasure trove of inspiration. Find high quality food-related photography that's high quality and free for use under CC0.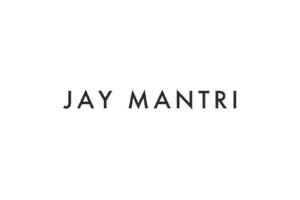 Jay Mantri has curated his own breathtaking collection of incredible photos, available for download for free. He offers professional grade photography that would make any project standout.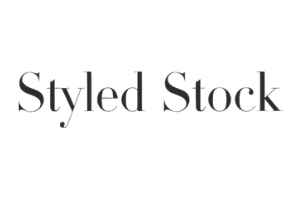 If you want free stock photos with a feminine angle, look no further. The site has hundreds of stylish high quality images that offer a new perspective on your usual stock photos.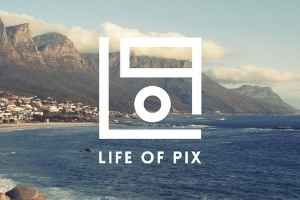 Life of Pix is a community of photographers who upload high-res photos that can be freely used for personal and commercial projects without any copyright restrictions. The images are stunning, and a search function helps you find the right photo for your project.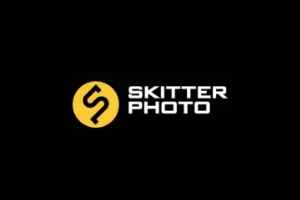 Skitterphoto styles itself as "a place to find, show, and share public domain photos". New photos are posted daily, and are free for use under the CC0 license. Thousands of photos are available, either grouped into categories or you can search by keyword.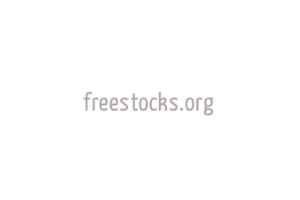 Thousands of photos available in the following categories: animals, city & architecture, fashion, food & drinks, nature, objects & technology, and people. Photos are tagged for easy searching, and they're free for use in both personal and commercial projects.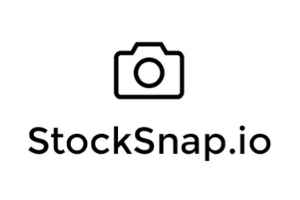 Hundreds of beautiful high resolution photos available, and free from any copyright restrictions. Dozens of categories are available, or you can search by keyword.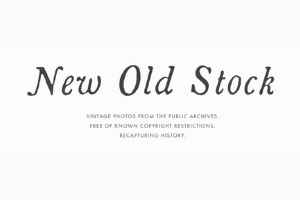 Looking for authentic, historical photos you can use for free? This site is a fantastic resource providing a range of vintage photos from public archives.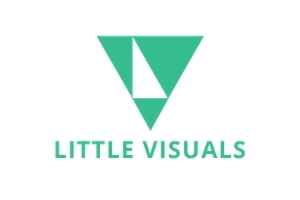 With over 3 million users and over 15 million views, Little Visuals began life as a passion project of a photographer who sadly passed away several years ago. His family maintain the site, providing free quality photos that are all free to use for commercial purposes.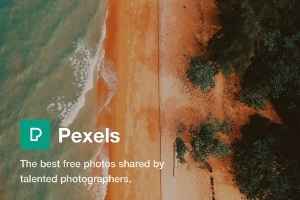 Pexels is a massive repository of amazing photos and artistic videos from contributers located all over the world.
While free to use commercially, it's best to check the rules they provide for doing so.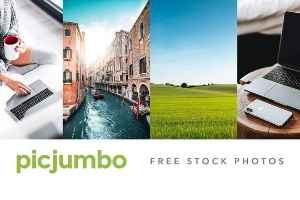 Enhance your presentations, social media posts, blog posts and more using these beautiful stock photos, backgrounds and high-resolution images that you can use for free, with a wide range of categories covered.
The site was created in 2013 by a designer and photographer called Viktor Hanacek. Since then his photos have been downloaded millions of times.

This is a huge site with 150+ million stock photos and 30+ million users. Provides royalty-free stock photos, with extended licenses available for a fee. The royalty-free license gives you rights to use a photo online, as long as you don't distribute it. Check the site for full details.
Flickr is one of the web's best-known photography site, with tens of billions of photos.
Use the search function to find photos. However, note that individual users control the licensing rights for photographs, so they're not all available for use. To find free photos, after doing a keyword search, click the Any license drop down at the top and select one of the free license options available.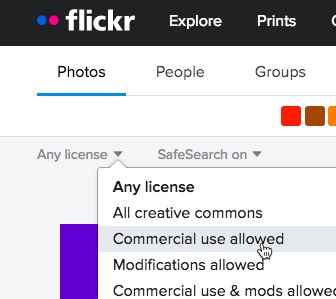 With many photos on Flickr, you need to provide attribution back to the photographer, so check the rights carefully.
This site is run by Getty Images, and has nearly 400,000 free photos and illustrations, with multiple categories available.

This site was created by photographer and artist Ryan McGuire, and provides high-resolution stock photographs (and vectors) that are free for personal and commercial use.

A community-based free photo site founded way back in 1996, Morgue file provides over 400,000 free stock photos that are free for commercial use. You'll need to accept their terms before downloading any image.

This platform was first created in 1998, with photos provided free under Creative Commons, with details of the exact license available under each photo. Despite its apparent longevity, it doesn't feel like the most well-developed website, but has some good quality images available.

This popular, easy to use free stock photo site has over 2 million free stock photos and other images available. Images are available for commercial use, with no attribution required. Downloads are easy, with multiple sizes available per image.
This is a Tumblr-based free image site from a designer based in the Dominican Republic. Offers free high-resolution stock photos for personal and commercial use. Seven new high-resolution photographs are added each week.

Rgbstock was created in 2010 by a group of photographers and graphic artists, with a distributed team running the site who are based all over the world.
Photos are 100% free, with over 100,000 free stock photos available for personal or commercial use. Categories include backgrounds, textures, family and food, or you can search by keyword.
Images require registration before download, and some photos have additional terms so check the information carefully.

SplitShire's mission is to help "you to be awesome out there with great content", and is aimed at designers, bloggers, website creators, social marketing gurus and companies.
It was created by a photographer keen to share ten years' worth of photography with the world, making them freely available for commercial and personal use. Photos from the site are found on websites such as CNN and The Huffington Post.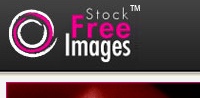 Owned by Dreamstime (see above), this site has over 2 million royalty-free stock photos and illustrations. As with Dreamstime.com, images are free for use, or extended licenses are available for a fee.

Photos from Unsplash, contributed by photographers around the world, can be used for both commercial and non-commercial purposes free of charge. Tens of thousands of high-quality images are available, with the site only accepting "the finest quality images".
Downloading is easy, with different sizes of image available.
Picography is a relatively new site, providing "gorgeous, high-resolution, free photos" under the CC0 license, with no attribution required. Images are high quality, and are grouped by category or available by searching for keywords.

Free stock photo site based in the UK and founded over 20 years ago. Has over 21,000 photos and 89 searchable categories, including an "exclusive house collection of approximately 5500 images".
---
Keep this list of stock photo sites handy the next time you need to source an image for your blog, social media, content repurposing or other content marketing activities—download it now so you have it refer back to:
Finally, please remember to double check the usage rights of any photographs prior to download.