This blog has previously covered over 30 of the best free stock photo sites.
This is a follow-up to that post, with this one looking at paid options with a list of the over 30 of the best paid stock photo sites.
Of course, the obvious question is this...
When there are high quality free sites available that offer stock photos completely free of charge, why would you ever use a paid stock photo site?
In fact, paid stock photo sites usually come with a number of distinct advantages, including:
Upfront licensing: with free sites, working out what the licensing rights are for each photo can take some detective work, and therefore become a hassle and a time suck. With paid sites, it's far more clear cut.
Flexibility: you'll usually get access to larger files, permitting more flexible cropping, sizing and other adjustments for your needs.
Consistent branding: images often come with rights for use in any project, online and offline, whereas free license rights can be more restrictive. Check the relevant site for the actual terms.
Legal guarantee: many paid sites provide a legal guarantee, often up to several thousand dollars, that your use of the image does not infringe anyone's copyright or other rights. Using images from free sites can be riskier.
Ease of use: particularly with subscription plans, you'll generally be provided with a login account from which you can access the images you've paid for at any time.
As you can see, depending on the needs of your business, there's plenty of room for both types of resource.
So with that in mind, here are over 30 of the best stock photo sites currently available (note that all pricing is subject to change so check the individual websites for the most recent info):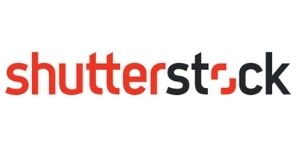 In addition to stock photos, Shutterstock offers a wide range of other media including videos, illustrations and vectors.
You also get access to tools such as a file converter, an image resizer, and an editing software.
Subscriptions to Shutterstock start at $29/month for 10 images, up to $199/month for 750 images.
A free 1-month trial is also available, alongside on-demand packs starting from $49 for 5 images.
Dreamstime is another of the big players, with millions of photos to choose from along with illustrations, videos and audio. The site also offers a selection of free photos to choose from as referred to previously.
The site offers subscription plans starting from $23/month for 5 images, and 3 other plans costing up to $197/month for 750 images.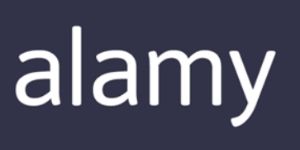 Alamy has one of the largest collections of stock photos and other media. It's simple pricing model is another one of its attractions.
Images on the site are purchased individually, starting from $19.99, and rising to to $199.99 for marketing packages.
Royalty-free images start from $49 for extra small images up to $365 for XX-large images.
360° images are also available from $399.99 to $639.99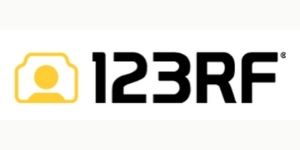 123RF has millions of stock photos, vectors, videos, and audio to choose from. Tools are available including background removal tools, filters and effects, and various other enhancement options.
The site is more at the budget end of the market, with subscription plans starting from $30/month for 10 images, with credits available to purchase individual images and other media.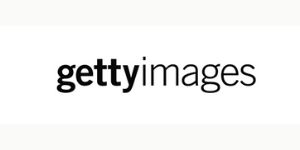 One of the most familiar photographic brands, Getty Images offers a wide range of images and other media, including a selection of images on editorial coverage for news outlets.
Images from Getty Images are priced more for the enterprise market, starting at around $120/download if you buy a 10-pack.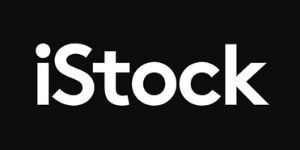 iStock offers a wide range of content including exclusive videos and images that you won't find elsewhere.
The site also offers a range of plugins and apps for integration with Adobe Creative Cloud, Craft Stock, and Dropbox.
iStock subscriptions start at around $25/month, which gives you credits for 10 images. Annual plans are also available that reduce the effective monthly cost to around $15.
As an alternative to subscriptions, credit packs start from around $30 for 6 images.
Stock Photo Secrets is aimed at small businesses, providing a wide range of media alongside free tools such as a free EPS converter and an image upscaler.
The site's subscription plans start at $35/month, providing for 25 downloads, as such one of the more budget-conscious options available. Two other subscription plans are available as well as image packs starting from $39.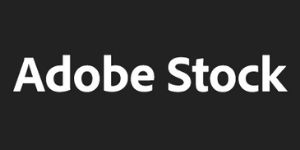 Adobe is of course one of the biggest names in digital imagery, and its stock photo site has plenty to offer including a wide range of quality media.
Adobe Stock offers subscription plans that start at around $30 in return for 10 standard assets, with a free trial available.
Credit packs start from around $55 for 5 images.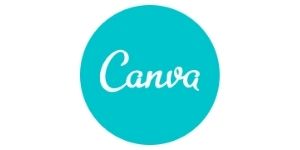 Canva is a well-known and much-loved online image creation and editing tool, that also has a wide range of stock photos available to choose from, from directly inside the app.
They offer a free plan, which offers access to a sub-selection of photos, images, templates and features.
To unlock their 'Pro' resources and features, subscriptions start from just $9.99/month on a yearly plan, with a free 30-day trial is available.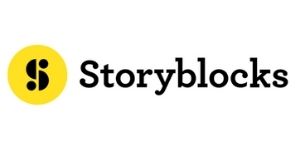 Storyblocks offers a range of media alongside photos, such as HD footage, music, sound effects and illustrations. They also offer a 'Maker' editing tool, which helps users create professional-looking videos in just a few minutes.
Their pricing is straightforward, starting at $30/month (under an annual plan), giving you access to unlimited downloads.
Custom pricing plans are also available for enterprises looking for additional features, such as more licencing options and indemnification.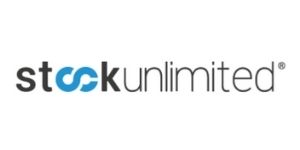 Stock Unlimited's paid options give you access to unlimited downloads. They also have a free option that provides a selection of free vectors.
Subscriptions start at just $19/month for unlimited downloads or $79 annually. You can also commit to 3 years upfront for $169.
As an alternative to a subscription, download packs are also available from $9 for 10 downloads.

Deposit Photos has an easy to use interface that makes it easy to find what you need from their large collection of media. Additional tools include an API for integrating images into your website and their 'Crello' editor, both available under separate pricing models, and a free background remover.
Subscription plans start at just $9.99/month for 10 images. This rises to $199/month for 750 images.
On-demand options are also available from just $14 for 3 standard licence images.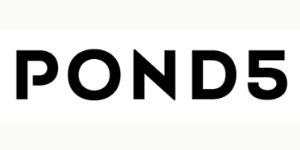 Pond5 offers a wide range of media on top of their 26 million stock photos and other images, including stock video footage, music tracks, sound effects and 3D objects.
They also provide a free AI-powered visual search tool, and integrations with Premiere Pro and Final Cut Pro.
Pond5's membership is priced at $199/month, or annually at $999, which gives you 10 downloads a month and monthly rollover of unused downloads.
Credit packs are also available.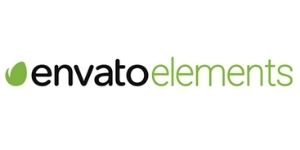 While not traditionally seen as a stock photo site, Envato Elements have over 53 million stock photos available, on top of other resources aimed at graphic designers, web developers, and other creators, including fonts, video templates and audio assets.
An 'individual' plan starts from $16.50/month, providing access to millions of stock photos and other digital assets, alongside courses and tutorials. Plans for teams and larger enterprises are also available.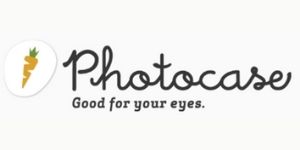 Photocase is a rare case of a website that solely offers stock photos and no other media, but their photos are typically very high-quality thanks to their image review process.
They don't offer subscriptions, instead offering photos for sale individually, starting from $15 each for a small image. Credit bundles are available with discounts ranging from 20% to 45%.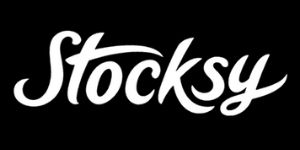 Stocksy is a relatively new stock photo site with a range of photos and videos on offer.
Small images can be bought individually for $15 each, with prices up to $125 for X-large images. 1280x720 videos are also available at $75 each, with prices up to $400 for a 4K upgraded video.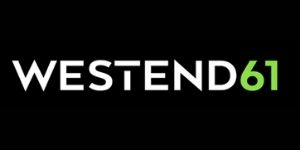 Westend61 is a site based on Germany with pricing in euros. They focus on photos for advertising, corporate, and editorial clients, and offer an exclusivity option on images that you want to ensure no-one else uses.
Their license options are as follows:
A standard license, which allows up to 250,000 prints of an image, starts at €19 for small images and up to €169 for XL images.
Team licences start at €69 for small images and allow up to 5000,000 copies.
An extended licence allows more than €500,000 copies, starting at €319 for a large image.
Creative Market offers a selection of quality stock photos, graphics, fonts, templates, and web themes. As well as paid options, they have some free images and other assets available.
To buy assets from Creative Market, you will need to purchase credits. Credit packs start at $25 and go up to $500.
Crestock has a range of photos, illustrations, and vectors on offer, and they make it easy to find what you need.
Subscriptions start from $199/month, which gives you 10 downloads in any format and resolution.
You can also buy individual images ranging from $1 for extra small images, up to $25 for XXX Large images. Credit packs are also available from $10 for 10 credits, up to $750 for 1,000 credits.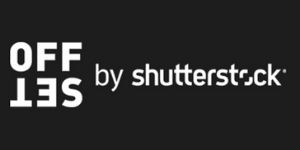 Offset, another stock photo site from Shutterstock, focuses on quality images from experienced photographers. The site offers simplified licensing options, with unlimited distribution and global usage rights for all images.
Photos can be bought individually from $249 for a small image, to $349 for a large image. Packs are also available starting at $1,119 for 5 small images, and $1,579 for 5 large images.

MegaPixl has more than 37 million stock photos to choose from, along with clipart, vectors, and videos. The site is owned by Dreamstime.
MegaPixl offers subscriptions starting from $15/month for 1 image. Another 5 subscription plans are available, with a range of pricing up to $219 for 750 images.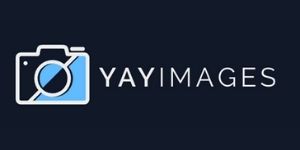 Yay Images has a wide range of stock photos, vectors and videos to choose from. Features include a color search, celebrity images, visual search, project folders, and text space search.
Their monthly unlimited plan starts from just $29/month and allows unlimited downloads of any file. Image subscriptions start from $19/month, which lets you download 40 images.

TONL is a stock photo site that focuses on diversity. The site also has a narratives feature that provides some background behind the photos.
Subscriptions start at $29/month for 15 photos and go up to $105/month for 75 photos. Custom plans are also available, while single photos can be bought from $25 to $250.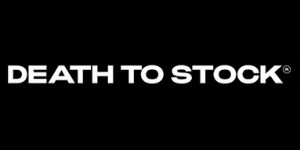 Death to Stock has a very small image collection when compared to most other stock photo sites, but their focus is on quality more so than quantity. More than 100 new images are added to the site every month.
They offer three membership plans, starting at $12/month for small businesses and $33/month for designers and agencies. Custom plans are available for larger organizations on request.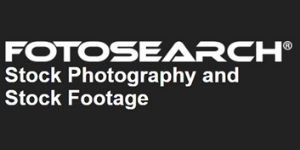 Fotosearch has been in business for 22 years and over that time has amassed a sizable collection of stock photos, illustrations, and clip art. They are known for offering extended legal rights to their images.
Subscriptions are available for just 1 week, which costs $39 and allows 10 downloads a day. Monthly subscriptions with 10 daily downloads costs from $99, with an annual subscription costing from $769.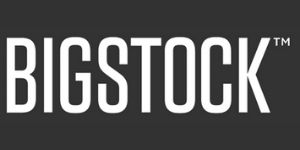 Bigstock offers a large selection of stock photos and videos in a wide range of categories. As well as their paid options, they offer a selection of free images and videos.
Subscription plans start at $79/month for 5 photos a day, or the same price for a different subscription with 50 photos per month but no daily limit. There's also a $99/month option for 10 photos per day.
Similar options exist for videos.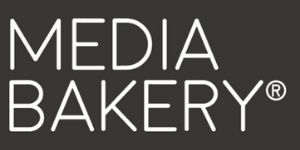 Media Bakery has a large collection of individual images and curated collections to choose from. You can also commission creators to have custom images shot according to your requirements.
Subscriptions start from $99/month for 10 web photos, rising to $199/month for 10 high res photos, or $499/month for 25 high res photos.
You can also contact the site for pricing on custom packages.
EyeEm offers a large selection of stock photos in a wide variety of categories. Alongside, they also full-service photo and video production.
EyeEm sells stock photos for €29 each, with multi-buy packs available that reduce the cost per photo.
Premium photos cost €199 each, and custom solutions are available on request.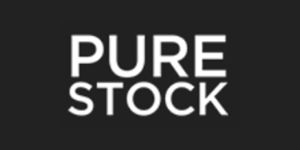 Purestock have a wide range of photos, videos, and vectors available, along with a selection of curated galleries on a particular theme.
Subscriptions start from $25/month for 10 downloads, up to $105/month for 500 downloads.
Image packs are also available from $55 for 10 images, to $360 for 100 images.
Extended license packs cost from $80 for 1 image, to $1,100 for 25 images.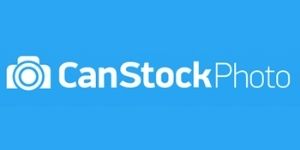 Can Stock Photo have a large selection of images, photos, illustrations, and vectors. Account-holders get a free download every week and an image editor is also available.
Subscriptions start from $39 for one week and 10 downloads a day.
Monthly subscriptions cost $99 for 10 downloads a day, and the same costs $769 for 1 year.
Credit packs are also available from just $9 for 12 credits to $200 for 360 credits.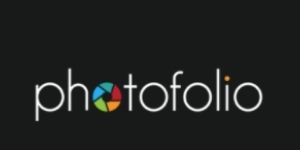 This UK-based website has thousands of royalty-free stock photos available, provided direct from independent photographers worldwide who receive 35% to 65% of the revenue.
Photos are available across a range of categories including animals, business, people and sports.
Unlike all the other sites listed here, pricing information is only available after signing up for an account.
---
To Conclude
So that's over 30 of the best paid stock photo sites out there for potential use in marketing and other creative projects.
Remember to check the licensing terms before using any photos from these sites. Such terms tend to differ between different providers so it's always best to double check first.
Finally, take two secs to grab your free copy of this list of the best paid stock photo sites so you have it to refer back to: