When marketers ask about how to increase Facebook reach, they are nearly always referring to how to increase their organic reach.
After all, the alternative is quite easy—you just pay for reach via Facebook ads.
But when it comes to organic reach, it's a lot more challenging. Research suggests that only one in every 19 followers sees a Page's non-promoted posts—that's 5.2%.
But that's an average. Some posts will achieve much higher than that, others a lot less.
So how do you increase your organic reach on Facebook, and maximize the distribution and visibility your posts achieve?
That's what this post explores. We look at what 'reach' means on Facebook, how to measure your current reach, and give you 10+ ways to increase it...
Related: How Do You Promote Your Business on Facebook?
What Does Facebook 'Reach' Mean?
Essentially, your 'reach' is the number of people a post reaches.
So if you publish a post and it's seen by 127 people, that's your reach—127 people.
Sounds simple, but it gets a little bit more complicated. But only a very little bit…
The reach you measure also depends on time period. So you might reach 127 people on the day you post. But then you could reach another 20 the next day. Your reach would then be 147.
For this reason, reach is usually measured over a standard time period like 7 days, 14 days or 28 days, enabling you to compare different periods.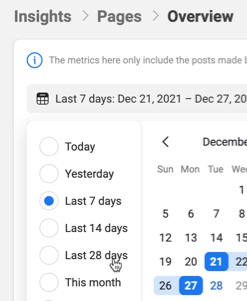 How to Measure Your Existing Reach on Facebook
Before you can start work on improving your Facebook reach, you need to know where you stand right now—or you won't know whether what you are doing is working.
Facebook provides stats on your reach from within Creator Studio.
Once logged in, you can see the reach for your Pages via Insights > Pages > Overview on the menu.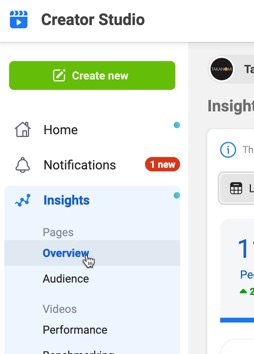 Select a time period, and it will show how your reach compares to a previous similar time period.
Aim to keep a regular eye on your Facebook reach, such as once a week or once a month, so you know how your efforts are paying off.
10+ Ways to Increase Facebook Reach
While there are various factors that help determine the amount of reach a particular post achieves on Facebook, one of the most important is the level of engagement and interaction your post attracts.
One of the most important factors that determines the reach of your post on #Facebook is the level of engagement and interaction it receives.
Click To Tweet
If your post starts generating a healthy level of activity such as clicks, comments and other interactions early on, it's more likely that your post will be shown to more people.
This favorable treatment can then spill over into subsequent posts too.
On the other hand, if your post is largely ignored, the chances are that more engaging content will be shown to users instead.
With that in mind, here are multiple ways to maximize the amount of interaction with your post, tip the balance in your favor, and increase your reach on Facebook.
1. Use Engaging Images
Facebook, like much of social media, is of course a very visual platform, and the image you use for a post makes a significant difference to the amount of engagement received.
Images that feature people's faces almost always outperform images that show, for example, inanimate objects.
Interestingly, research has also shown that professional-looking images don't seem to perform as well as more amateurish, 'ordinary' images that look like they were taken by a normal person.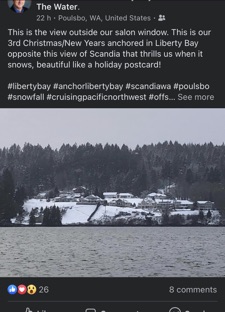 That may be because people scrolling through feeds are generally looking to interact with friends and family, and have become accustomed to tuning out content that looks like an ad.
But you don't have to take them yourself. These free stock photo sites contain many less-polished pics you can use, alongside other more professional ones.
2. Test Different Posting Times
The time of day—and day of week, if you're not posting daily—can make a surprising difference to the level of engagement your post receives.
Various bits of research suggest different approaches:
Buffer found the best time to be between 1pm and 3pm (presumably in your local timezone), Monday to Saturday, with engagement rates "18% higher on Thursdays and Fridays".
SproutSocial suggest the optimal time is Tuesday, Wednesday or Friday, between 9am and 1pm, with the worst day Saturday.
Hootsuite have found that posting between 6:15am and 12:15pm on weekdays gets the best response, with posts between 8am and 12pm on Tuesdays and Thursdays generally optimal.
From this, you might surmise that during the day on weekdays is generally strongest—but that's just a generalised approach.
You really need to test out different posting times for your own audience, because ultimately that's what matters.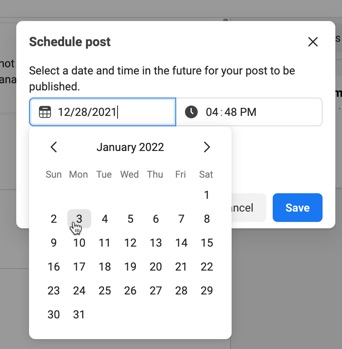 3. Use Different Types of Post
The different posts available on Facebook attract different levels of engagement, and may even be given different levels of priority in the feed.
The different post types available include the following:
Pure text posts—okay, not the most engaging format. But potentially useful for sparking conversation, and can stand out simply because so few people use it.
Image posts—includes an uploaded image alongside accompanying text.
Link posts—where you enter some text with a link to a third-party website, such as a blog post. By using the right meta tags on the page you're linking to, Facebook will pull back and display appropriate information including an image,
Video posts—posting an uploaded video, invariably one of the most engaging formats. See #6 below.
Facebook Live—another high-engagement video format, this time streaming live. See #7 below.
Facebook Stories—similar to Stories on Instagram and Snapchat, this format provides a collection of images or videos, with the post expiring after 24 hours.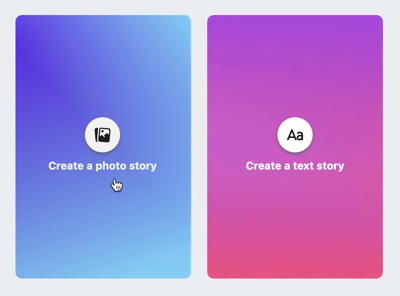 So if you've traditionally stuck to just one or two formats, mix it up by adding other formats, keeping your content fresh and interesting for your audience.
Boost your reach on Facebook by testing out different types of post. If you traditionally stick to just one or two formats, mix it up! #smm
Click To Tweet
If your business has a blog, the best way to approach this is to repurpose the content from each post into different formats that can then be posted to Facebook over time.
Recommended: 21 Ways to Repurpose Content for Social Media
4. Get Verified
You've probably seen the blue verified tick against posts from certain Pages and profiles, as well as on the Pages or profiles themselves.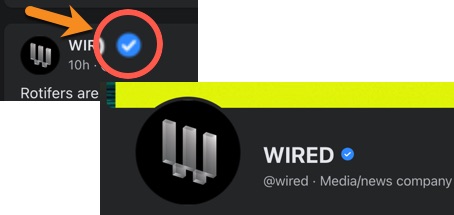 The addition of a blue tick immediately lifts the authority and credibility of the post, attracting additional engagement and improving reach.
If you qualify for one and don't have one already, follow Facebook's instructions to request one. To qualify, you must represent "a well-known, often searched person, brand or entity", which includes being featured in multiple news sources.
5. Aim to Add Value
Many businesses approach Facebook with the mindset of solely trying to extract value from the platform, giving very little value in return. For example, they may solely post offers.
But when you shift to a mindset of adding as much value as you can, reciprocity swings into action, your audience becomes more responsive, and will do much of the heavy lifting for you, including sharing your (valuable) content with their own audiences.
This is also how you build a positive relationship with your audience—so that when you do post a sales offer every now and then, your audience is a lot more receptive to it.
Add value by doing things like:
Sharing your expertise, such as in helping your audience achieve something or overcome obstacles.
Sparking or engaging in useful conversations.
Sharing information in various formats, including those that enable them to stay on Facebook (such as native videos).
To boost your reach on Facebook, aim primarily to add value. By sharing something useful, valuable and engaging, your audience will help it fly. #facebookmarketing
Click To Tweet
6. Use Video
Videos are of course one of the most engaging types of post available.
For the most part, upload videos natively, rather than say expect users to click to view on YouTube. Facebook gives native videos much higher visibility.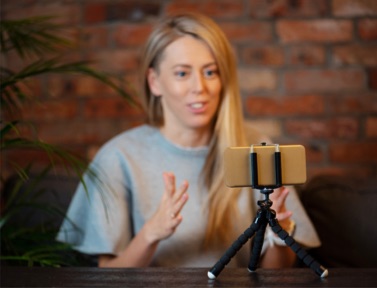 Videos don't have to be difficult or time consuming to create. It can be as simple as using your phone, and uploading the result.
Multiple software tools also exist to make the creation of video content as easy as possible—here's a review of 14 of them, such as WeVideo and Animaker.
However, a common obstacle is knowing what to create a video about.
One of the easiest approaches is to repurpose past blog posts as videos, using the content as the basis of an educational video.
Want to boost your organic reach on Facebook? Use more #video, uploaded natively. Try repurposing past blog posts as useful, engaging videos.
Click To Tweet
Once created, the video can of course also be reused in multiple places, including uploading to your YouTube channel.
However, as much as 85 percent of people view videos on Facebook with the sound off. So remember to add captions to drive up engagement and get your message across.
7. Use Facebook Live
Even more engaging than uploaded native videos is Facebook Live. Rather than uploading a prerecorded video, you stream content live to the platform.
It works really well for engaging with your community, demonstrating products, running through presentations and generally building relationships.
Facebook tends to give live videos a lot of visibility, because they're so useful for keeping users engaged and on the platform.
Streaming live is as simple as clicking the Live button from your Page, and then following a few steps to get set up, including:
Connecting a video source
Adding a title and description for the broadcast
Clicking the final Go Live button when you're ready.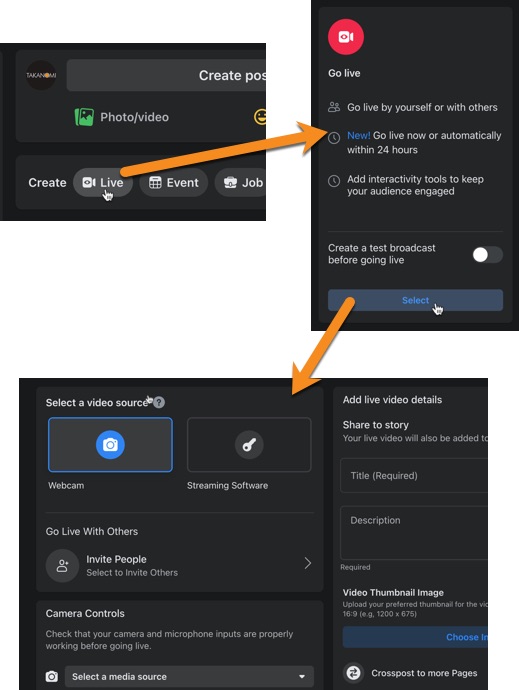 To gain familiarity before doing it for real, you can also create a test broadcast.
The video itself can be captured via your webcam or through suitable video streaming software.
Once you've finished your Facebook Live, you can download it for use elsewhere, such as on your YouTube channel.
8. Test Posting Frequency
We mentioned testing posting at different times earlier (see #2 above).
Another aspect to test is how often you post.
For example, you may currently only post two or three times a week.
What happens to your reach if you start regularly posting five days a week? Or seven days a week? Or twice a day on Tuesdays and Thursdays?
It's all worth experimenting with to see what works for your audience.
Recommended: How Often Should a Business Post on Facebook?
9. Use Targeted Paid Promotion
Here's a 'hack' that increases your organic reach, but with help from promoting your post.
But to ensure your ad dollar is used as effectively as possible, you have to approach it the right way.
That means specifically targeting people who have previously engaged with your posts. Because they have engaged before, they are more likely than others to do so again.
When they engage with the post you are promoting, this increases the organic reach of that post.
To put this into action:
Create a Custom Audience.
Promote your post to that audience.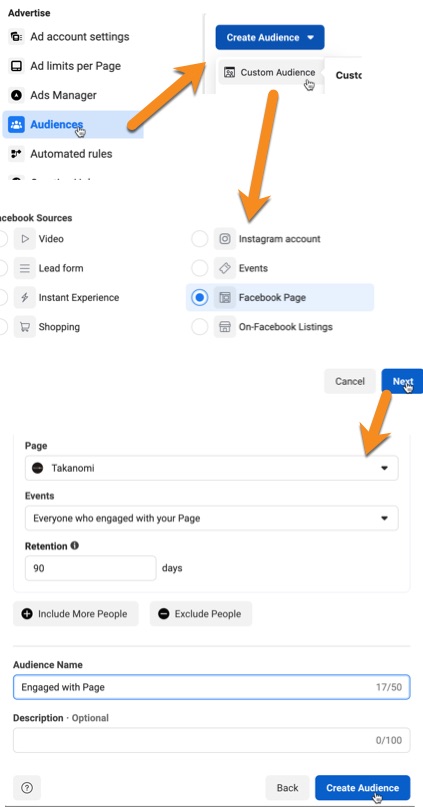 Here's how:
From Facebook's Ad Manager, click Audiences from the menu, and then Create Audience
Select the Facebook Page option under Facebook Sources, and click Next
Select the Page in question, select Everyone who engaged with your Page, and enter a retention period (in other words, how far back to track people who have engaged)—between 30 and 90 days is recommended to ensure maximum interest levels.
Enter a name for your audience, an optional description, and click Create Audience.
When you boost a post, you can then select to target this Custom Audience.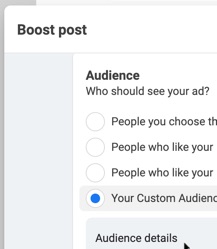 10. Encourage Comments
One form of interaction with your posts that can drive up reach is when people leave a comment.
You can either wait for comments to appear naturally… or encourage people to leave them.
Ways to do so including:
Asking a question in your post.
Stating a controversial opinion, compelling others to either agree or disagree (but use with care!)
Sharing a journey—such as an obstacle that's been overcome or a goal achieved. It can encourage others to share their own experiences, or simply to leave a note of congratulations.
11. Engage With Your Audience
Engaging with your audience will encourage them to continue to interact with you in future.
One of the primary ways to do this is to reply to people when they leave a comment on your posts, so that they feel acknowledged. This encourages their future interaction, and helps them to feel part of your community.
Mari Smith for example consistently replies to many of the comments she receives, despite the large size of her audience.
To Conclude
Increasing your organic reach on Facebook can be challenging—but with the right approach it's far from impossible to achieve.
This post has given you over 10 different ways to start doing so, including the use of video, encouraging interaction with your audience, and testing different approaches to how and when you post.