Just seeing the sheer ocean of pins on Pinterest might leave you feeling overwhelmed and invisible.
How will you ever get seen?
With countless pins uploaded daily, grabbing attention and then driving meaningful engagement from that can indeed be challenging.
But fear not! This guide shows you exactly how to approach creating an effective Pinterest campaign that gets attention from your audience, drives meaningful results and ensures your brand stands out from the crowd.
Are you ready? Let's dive in!
First though…
What is a Pinterest Campaign?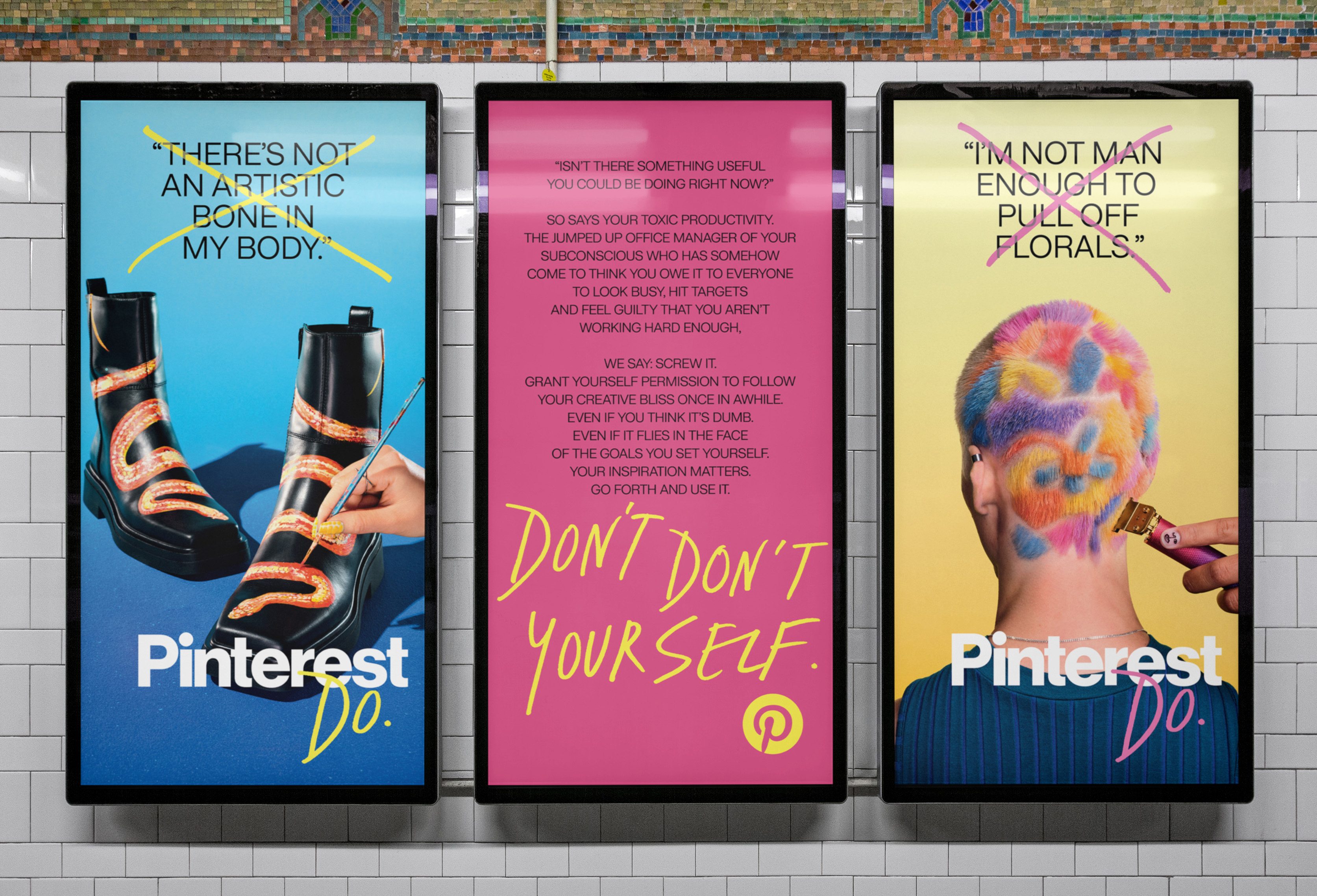 Think of a Pinterest campaign as a curated visual journey, tailored to promote a brand or product, or perhaps even a captivating idea.
So it's just about pinning random images, but crafting a series of pins, often grouped into dedicated boards, that help spread your message and engage a particular segment of Pinterest's vast audience.
Remember that Pinterest's user base are highly visually-driven, so your pins need to incorporate eye-catching visuals as well as compelling descriptions in order to both ensure engagement and trigger appropriate actions.
Why Are Pinterest Campaigns So Effective?
What Pinterest does best is tell stories through images.
By combining clear and vibrant visuals with easy-to-understand, engaging descriptions, a Pinterest campaign can draw the platform's users into the message you want to share.
And the best part? Pinterest's users are generally affluent with many of them on the platform looking for inspiration or to buy something.
So it's no surprise that a well-crafted campaign can not only attract attention, but also boost sales and engagement with your brand.
Pinterest tells stories through images. Combine clear, vibrant visuals with easy-to-understand, engaging descriptions to draw the platform's users into the message you want to share.
Click To Tweet
Why Should You Consider Doing a Pinterest Campaign?
Using Pinterest's platform to your advantage can elevate your brand's visibility, forge lasting connections, and drive tangible results.
Still not convinced?
Here are some compelling reasons that may just change your mind…
1. Reach More People
Pinterest attracts a vast ocean of daily, engaged, relatively affluent users, who are often professionals, and generally hungry for fresh brands and novel concepts.
By creating a Pinterest campaign, you tap into this valuable audience, connecting them with your brand and message.
2. Proactive, Interested Users
Users on Pinterest are proactive. They come to discover new ideas and are primed to take action.
So, when they encounter a pin that resonates, they're likely to explore further, making it a golden opportunity for you to convert fleeting interest into longer term opportunities for your brand via sales or other website engagements.
3. Create Authentic Connections
Consistently sharing relevant content on Pinterest allows you to resonate deeply with your audience, growing trust and relationships, and developing a loyal fan base, keen to continue engaging and further exploring your brand.
Over time, these followers can become advocates, championing your message and products.
4. Boost Organic Visibility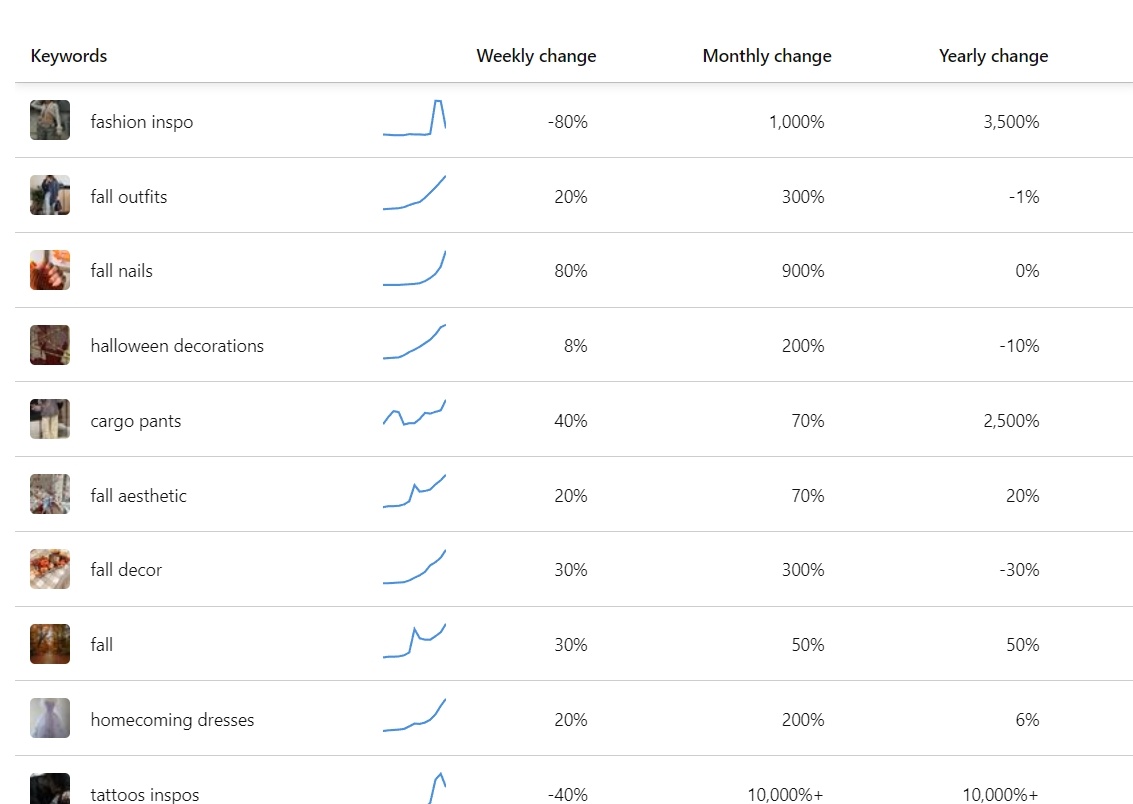 Pinterest is more search engine than social platform. On most other platforms, content is much more fleeting, but with Pinterest, your content hangs around and can be discovered months or even years later, and even become viral long after it was initially published.
This type of organic discovery is invaluable, introducing your brand via evergreen content to potential new followers and customers on an ongoing basis.
On Pinterest, your content can be discovered months or even years later, and even become viral long after it was initially published.
Click To Tweet
5. Encourage User-Generated Content
Interactive Pinterest campaigns can inspire Pinterest users to create and share content based on your brand's ideas.
In so doing, not only do you gain additional reach on your brand's messaging, but it's done with a layer of authentic endorsement.
You gain word-of-mouth marketing that adds credibility and authority to your brand, while driving new leads and customers.
Creating a Killer Pinterest Campaign: 9 Top Tips
1. Understand Your Audience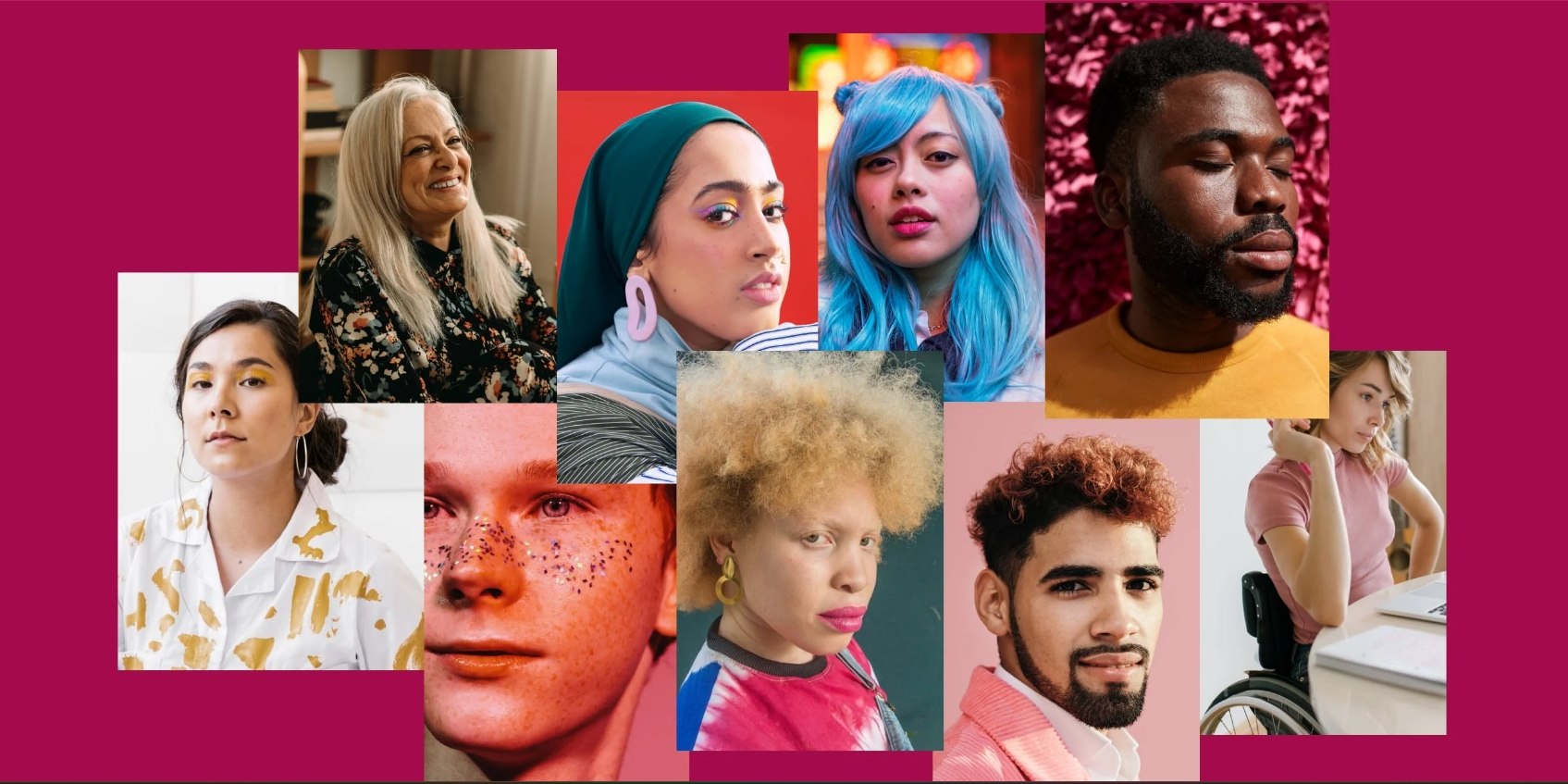 Before crafting your pins or diving into design specifics, take a moment to understand your target audience's core characteristics.
But it's not just about demographics.
It's about connecting with their passions and aspirations on a deeper level.
Some useful questions to ask include the following:
Who are they? Is it the millennial mom looking for DIY crafts or the budding chef searching for the next unique recipe?

What drives their interests? Understanding their deeper motivations can help you create content that resonates at a deeper level with them.

What are they looking for on Pinterest, and how does your product or service fit? Perhaps you're selling handcrafted jewelry and they're searching for unique fashion statements. Or, perhaps you're in the travel sector, and they're hunting for their next inspirational location to go visit.
Answering questions like these helps set the foundations for more meaningful and effective engagement with your audience on Pinterest.
2. Set Clear Objectives
Before creating a Pinterest campaign, start with clear, well-defined objectives.
What exactly are you looking to achieve?
Doing so not only helps guide your campaign and the content you create for it, but it's also how you determine whether or not your campaign has been successful.
Such goals might include things like:
Growing your website traffic
Boosting your sales
Enhancing awareness of your brand.
And yes, it might be a mixture of objectives you're aiming for!
3. Craft Compelling Visuals

Consider these three guiding principles:
Use high-quality images—prioritize clarity and emotion. For example, bright and sharp photographs can evoke more profound reactions and convey the intended message more powerfully.
Be consistent—create pins that have a general coherence in look and feel, and align with your brand's essence so they become recognizable. One way to approach this is via consistent colors and fonts that establish a strong visual identity.
Keep it simple—avoid visual clutter, instead embracing clean, straightforward designs, with a clear, easily digestible core message.
But a compelling visual doesn't just mean the general aesthetics.
It also requires proper strategy and intention. A visual is only compelling because it genuinely resonates with your audience.
4. Write Persuasive Pin Descriptions
It might be a visual platform, but once you've grabbed someone's attention, it's the copy that matters with the description key to driving engagement.
Write concise but powerful descriptions that communicate your message while telling the user what to do with a clear call to action (here are some CTA examples you can use for inspiration).
Incorporate important keywords into your description to help discoverability via Pinterest's search facility to boost visibility and engagement.
Although Pinterest is primarily visual, the copy matters too. Use concise, powerful keyword-rich descriptions that communicate your message alongside a clear call to action.
Click To Tweet
5. Implement Rich Pins
Rich Pins are pins "that sync information automatically from your site", using Open Graph meta data properties that your website supplies (alternatively, you can use appropriate Schema.org tags).
Pinterest's set up guide can be found here.
Rich Pins add more depth to the Pinterest experience with a level of detail above and beyond standard pins, and can help drive engagement.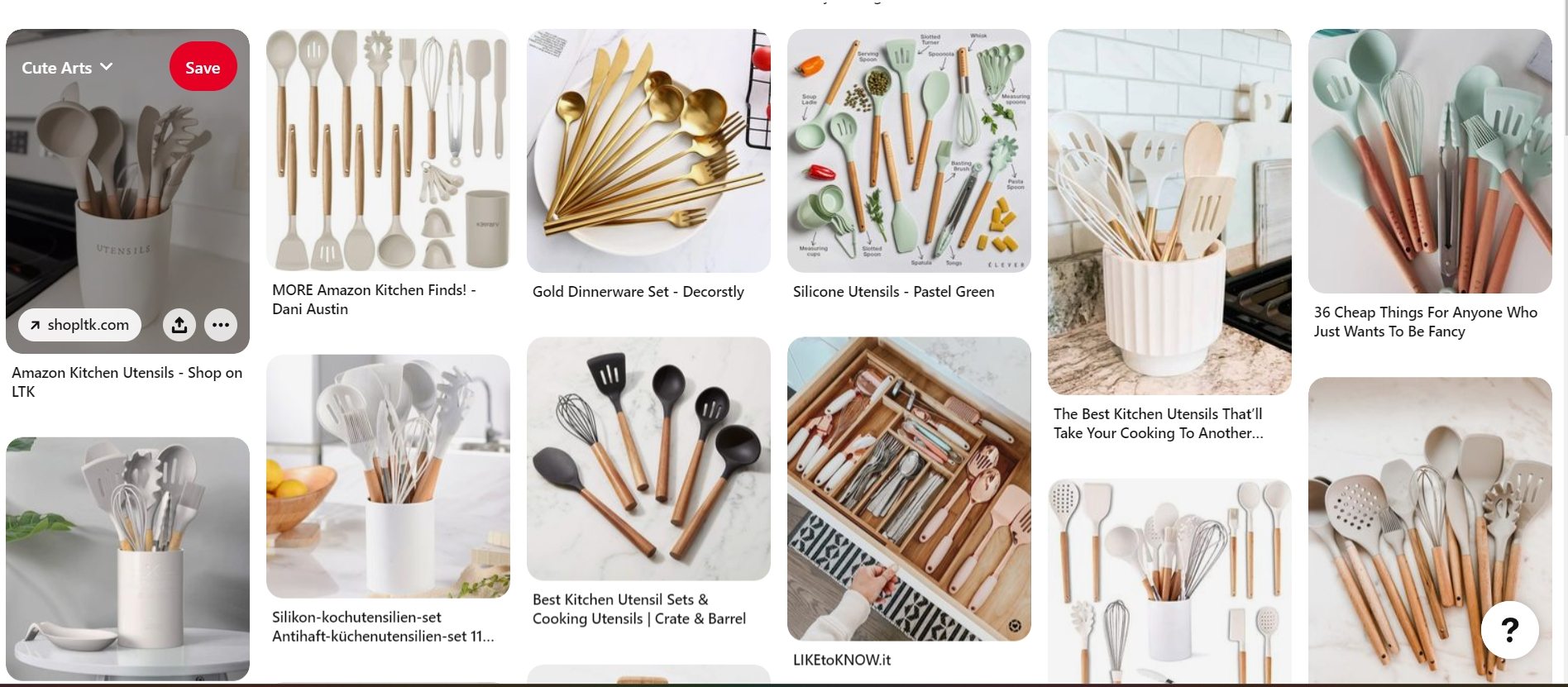 There are three main types of Rich Pin, as follows.
Product Rich Pins:
Reveal up-to-date pricing, availability and product info taken straight from your site...
Can help make the shopping experience feel more intuitive, and build trust by supplying auto-updated, accurate information.
Note that the use of Product Rich Pins is dependent on the product being in stock and on meeting Pinterest's merchant guidelines.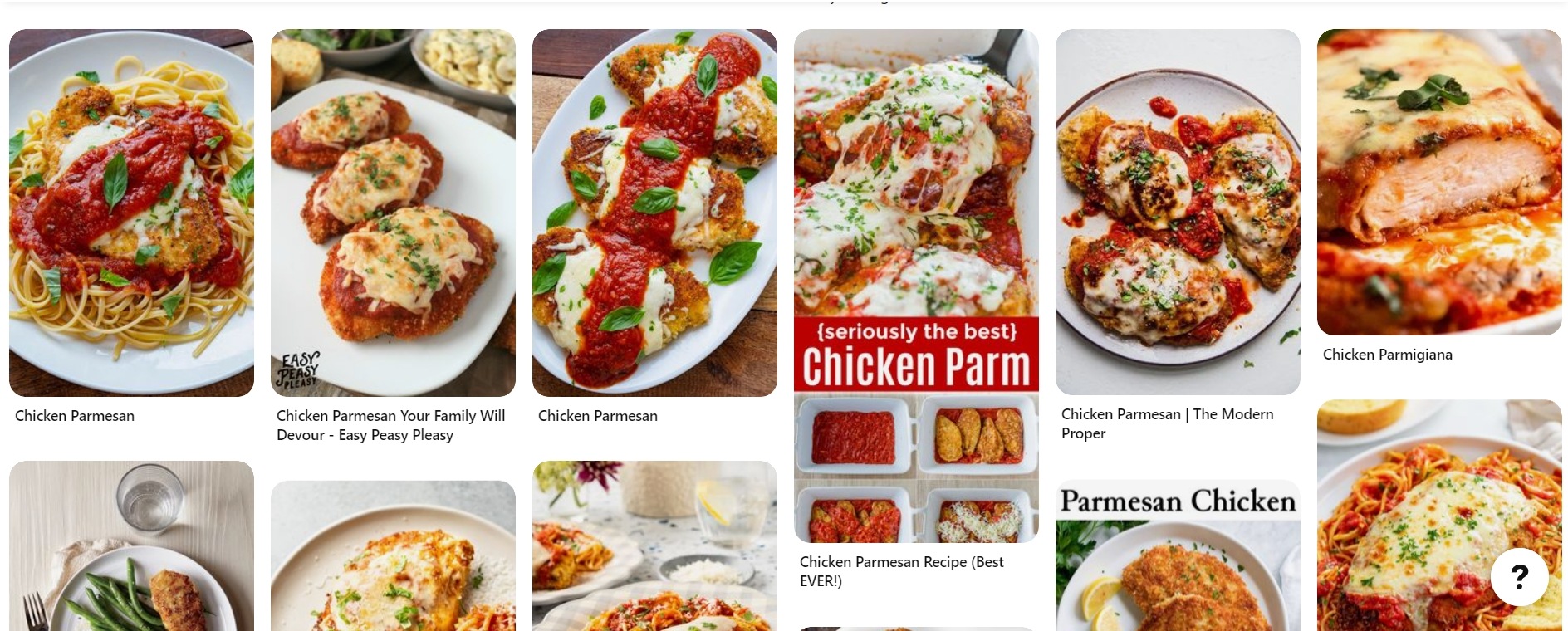 Recipe Rich Pins incorporate more than just tempting culinary visuals, but offer users:
A full ingredient list for convenient grocery shopping…
Step-by-step cooking instructions…
Additional details such as serving size, prep time, cook time, diet preferences, and ratings.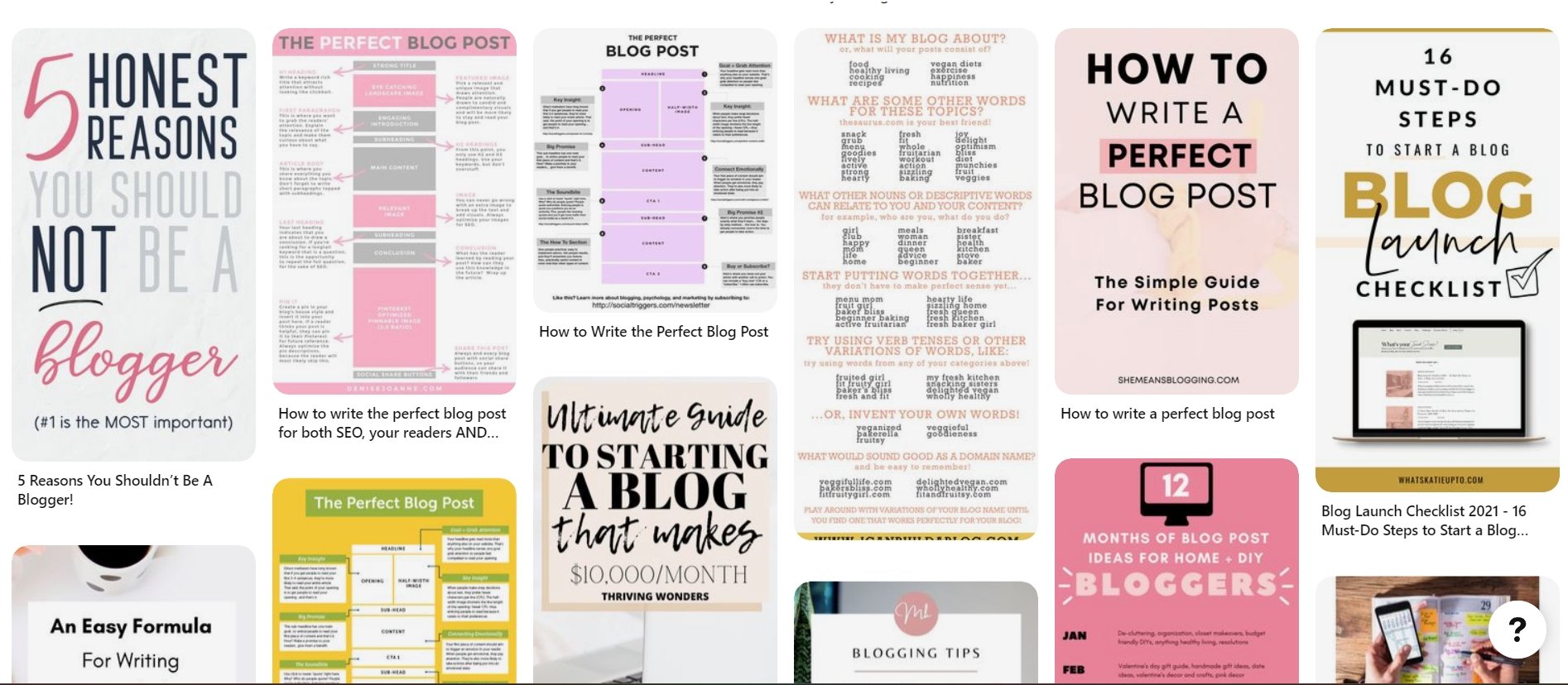 Article Rich Pins are helpful for content marketing, and work in a similar way to link preview posts on other platforms by incorporating the article's title or headline, description and author info.
6. Engage with Your Community
Pinterest might class itself as more search engine than social platform, but the social side still matters.
It's not just for blasting out content, but also for engaging with your audience, for which you'll be rewarded with further interaction and higher levels of visibility.
So engage in discussions, respond to comments, re-pin relevant content and participate in community boards to enhance your presence and influence.
As with other platforms, the more value you add, the more you'll get back in return.
7. Analyze and Adjust
Improving the performance of your campaign over time depends on your ability to measure what's happening, and make improvements as required.
Pinterest Analytics provides metrics such as:
Pin effectiveness
Times when your audience is most active
Which boards are driving the most traffic.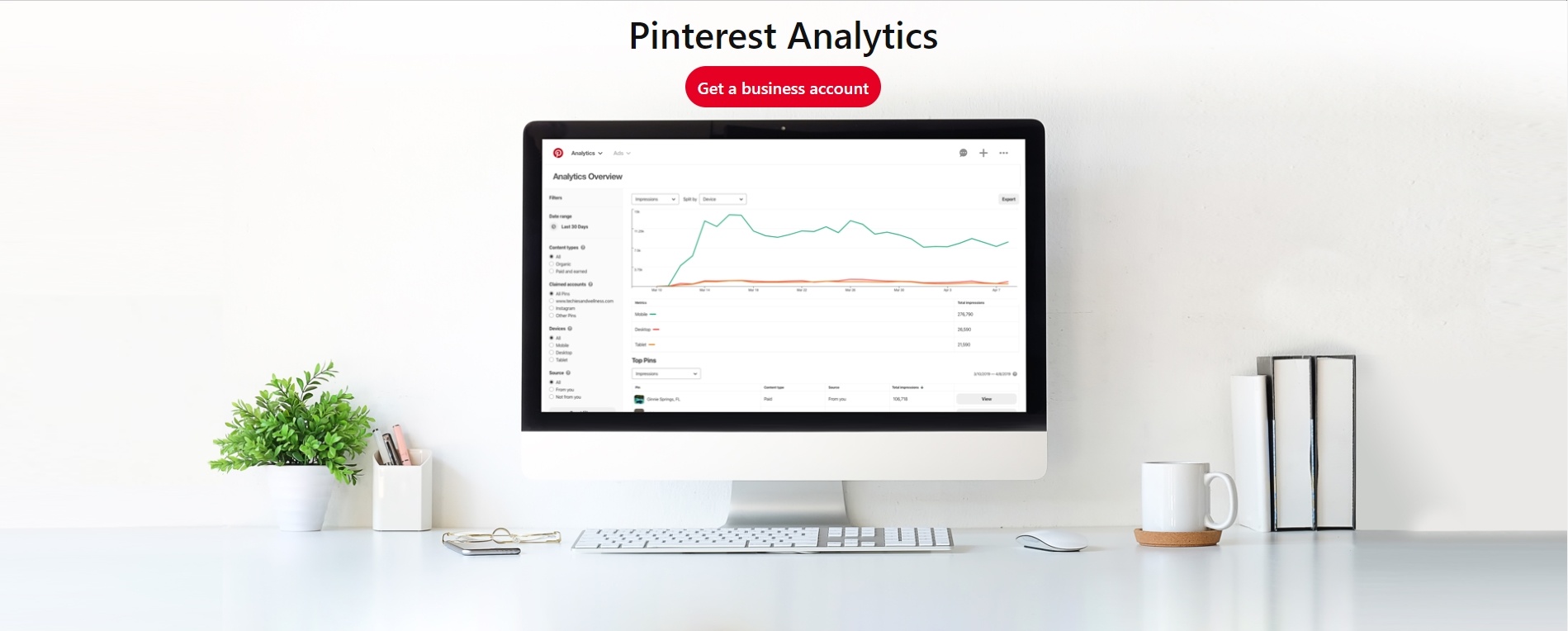 By keeping an eye on your analytics, you can fine tune your strategy with the aim of improving performance.
For an effective paid or organic Pinterest campaign, keep an eye on your metrics via Pinterest Analytics, and adjust your strategy accordingly to improve performance.
Click To Tweet
8. Promote Top-Performing Pins
So far, we've only discussed using Pinterest organically, but paid options can of course drive your results further and faster.
You can start by looking for pins that are performing well, which indicates they resonate with your audience and would likely perform relatively strongly via paid promotion.
By doing so, you're investing in extending the reach of your content, enhancing the levels of engagement which helps build credibility and authority, growing your audience, and increasing your brand awareness and visibility.
9. Stay Up To Date
As with other platforms, Pinterest regularly introduces new features and adjusts its algorithms, and so it's important to stay ahead of the curve.
In addition, it can be helpful to keep an eye on what's currently trending on Pinterest, as your own pins might be able to take advantage.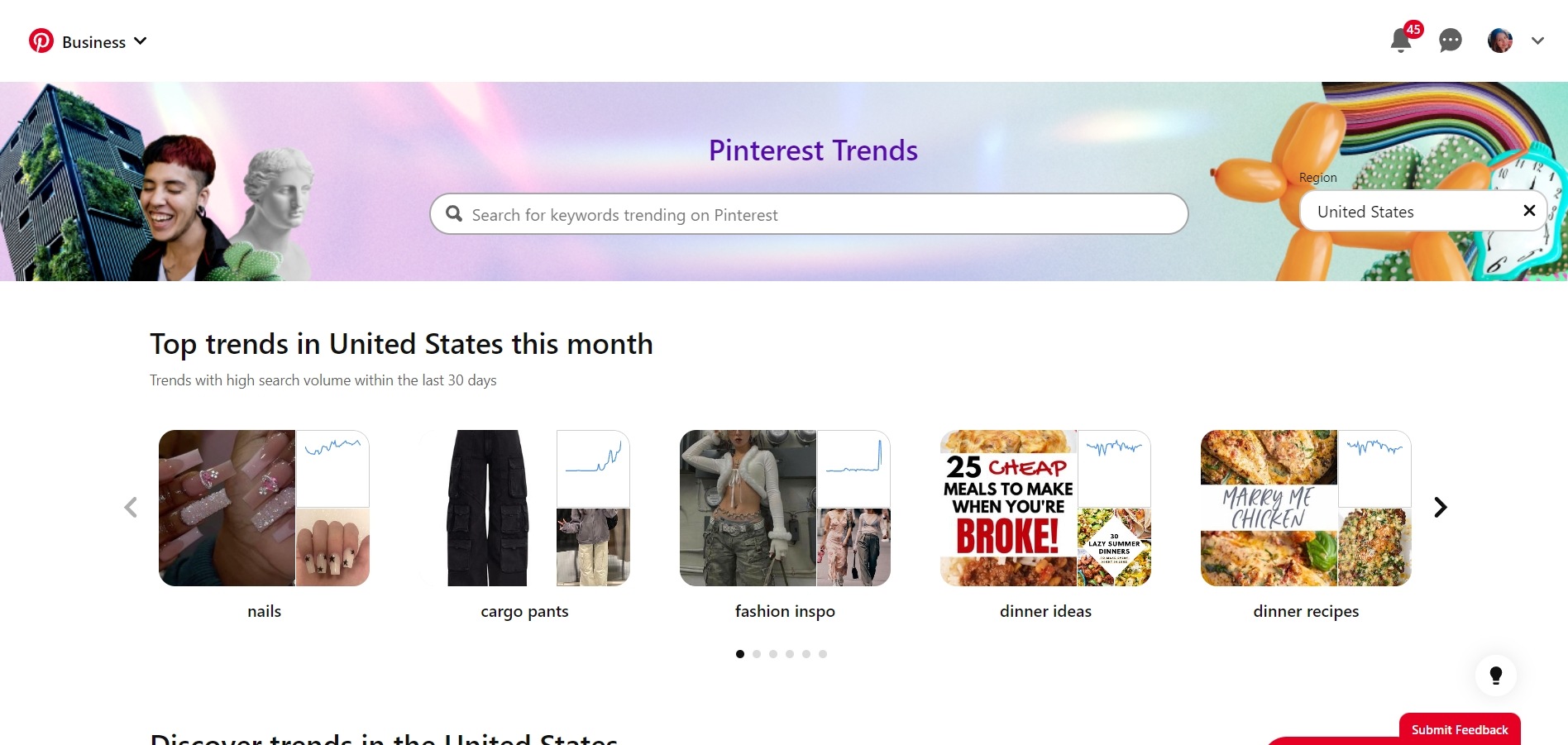 ---
Related: How to Use Pinterest for B2B Marketing
---
To Conclude
While your pins may feel like mere drops in the vast ocean of content on the platform, by taking advantage of the insights shared in this guide, you can create a Pinterest campaign that connects with your audience, grows your visibility and drives results.
Remember, a successful campaign isn't just about compelling visuals, but about sharing a cohesive message about your brand, and doing so in a way that resonates effectively with your target audience, including via both organic and paid options.