Ever feel like your content is struggling to get noticed, drowned out by the sheer weight of everybody else's content?
Yep… you're definitely not alone!
One way to help make your content more visible and lead the right audience to your content is SEO.
SEO—or search engine optimization—helps Google (and other search engines) understand what your content is about and rank it appropriately.
When done right, that can mean higher rankings (and more traffic) for you.
But understanding SEO and implementing it effectively can be a series of never-ending challenges, including constant changes to keep abreast of.
The good news is that if your blog or website is on WordPress (a significant proportion are!), there are multiple SEO plugins that make it a lot easier!
In this post, we look at 9 of the best SEO plugins for WordPress available…
What are SEO Plugins?
Think of SEO plugins as automated assistants, helping your website stand out in the SERPs (search engine result pages) by optimizing your website's content, images, meta descriptions, and more.
If you don't have years of SEO experience behind you, these plugins can be life savers, allowing even newer blogs to start building search engine visibility sooner than they might do otherwise.
They help do things like:
Pinpoint where improvements can be made…
Suggest actionable recommendations…
Automatically implement technical changes on your behalf.
And you don't have to be a tech wizard to use them either. Plug them in, follow any set up instructions, and that's about it.
To promote a blog on LinkedIn, optimize your profile and Page, repurpose the blog's content into different formats, engage, and consider paid ads.
Click To Tweet
Magic right?
With around 7 million blog posts published every day, it's vital to do everything you can to try to lift your own content higher, helping ensure your content can still get found despite the seemingly ever-increasing levels of competition.
But with so many SEO-related plugins out there, how do you know which one to use?
Here's a list of the best SEO plugins for WordPress out there, each of them both easy to use and effective…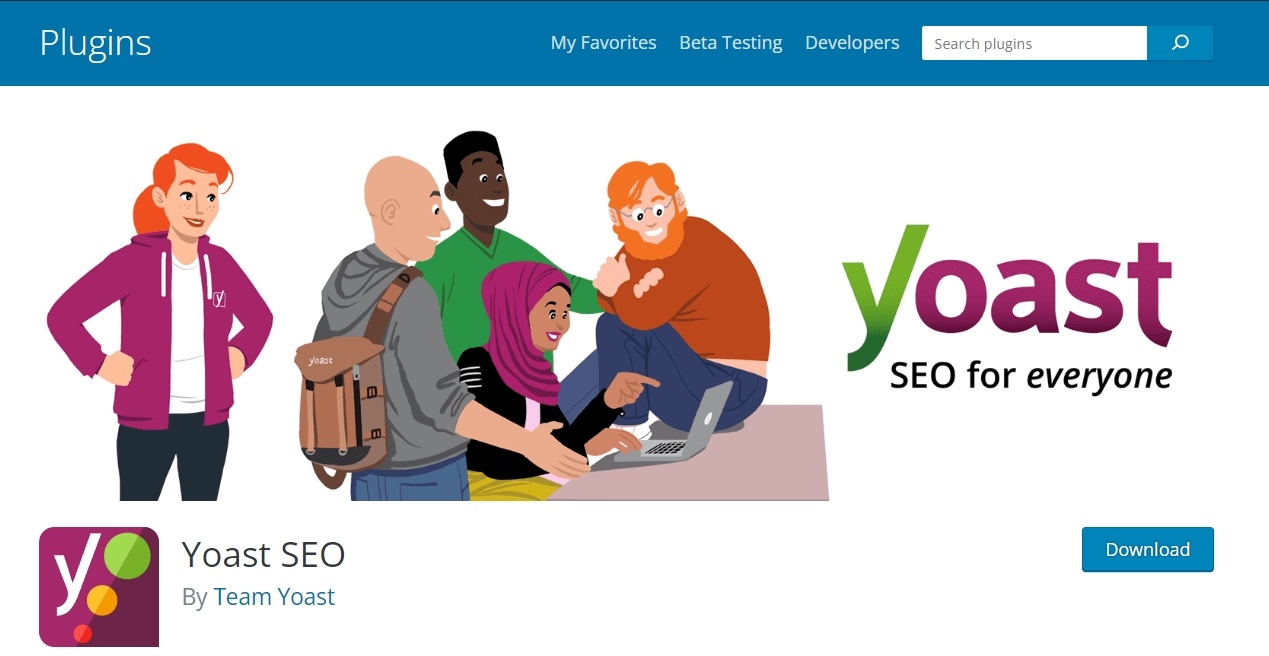 Yoast SEO is one of WordPress's most popular and trusted SEO plugins. Founded by Joost de Valk in 2010, Yoast has become synonymous with WordPress SEO.
With over 5 million installations, it's clear that many site owners rely on Yoast for its comprehensive suite of tools tailored to improve search engine visibility.
Here's a closer look at some of their main features and how they help you build search engine visibility: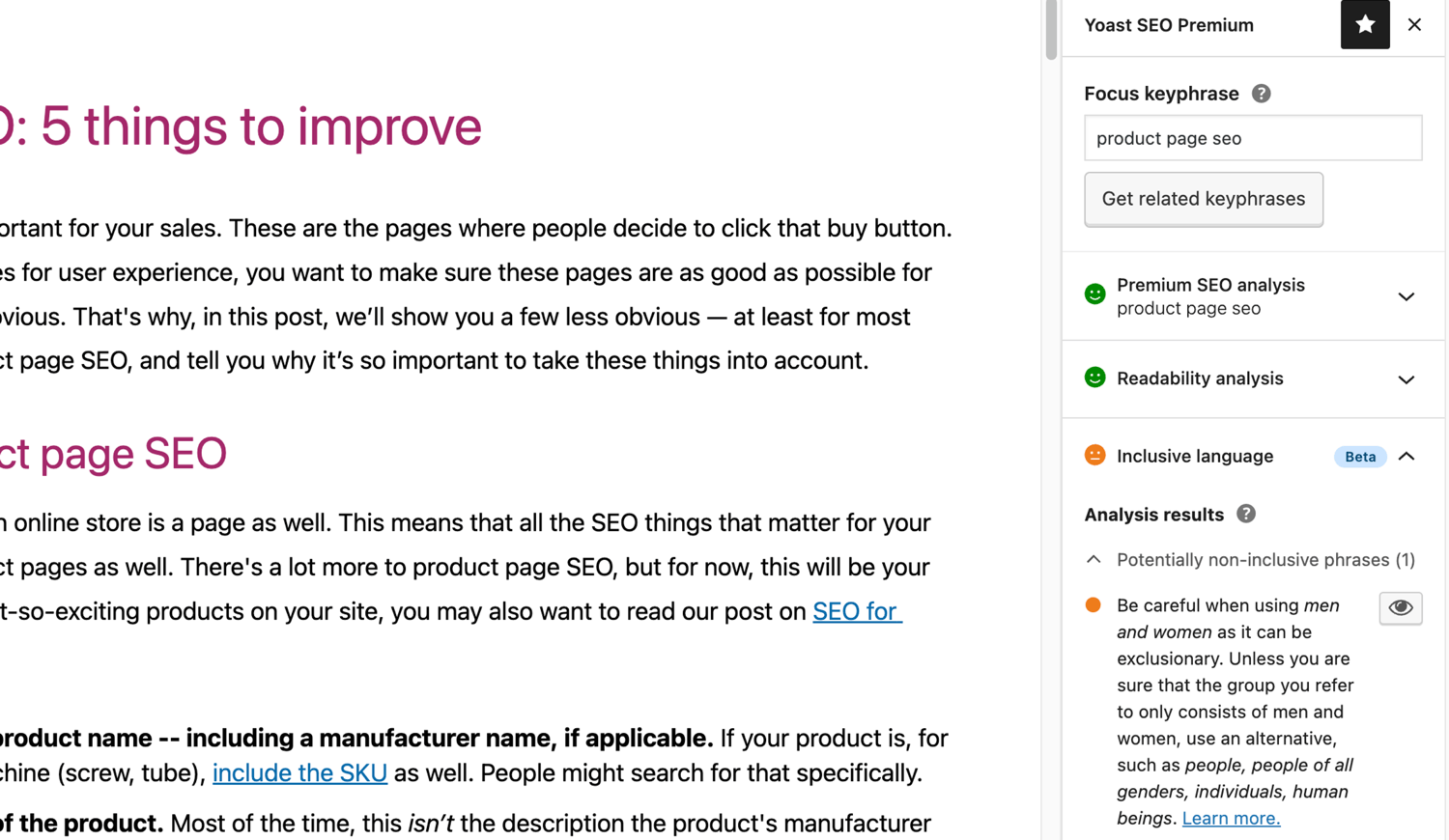 Focus keyword analysis—Yoast evaluates your content based on a chosen keyword, helping optimize and position it for improved search engine rankings…
Readability analysis—Yoast goes beyond typical SEO metrics, ensuring your content is optimized for readability, which also impacts your rankings. So it assesses factors like sentence structure and passive voice, and provides feedback helping to maximize the clarity of your content…
XML sitemaps—sitemaps help search engines understand the structure of your website, and can assist in getting content ranked more quickly. Yoast takes care of it for you, automatically generating the appropriate sitemaps in the background.
In addition, the regular updates, user-friendly interface, and reliable support have each helped Yoast gain favor with the SEO community, and widespread adoption amongst WordPress users.
While there's a premium version you can upgrade to for access to more advanced features, the free version of Yoast is sufficient for many site owners, with enough features to help improve rankings and SE visibility.
Understanding SEO and implementing it effectively can be a series of never-ending challenges. If you're on WordPress, SEO plugins make it all a lot easier!
Click To Tweet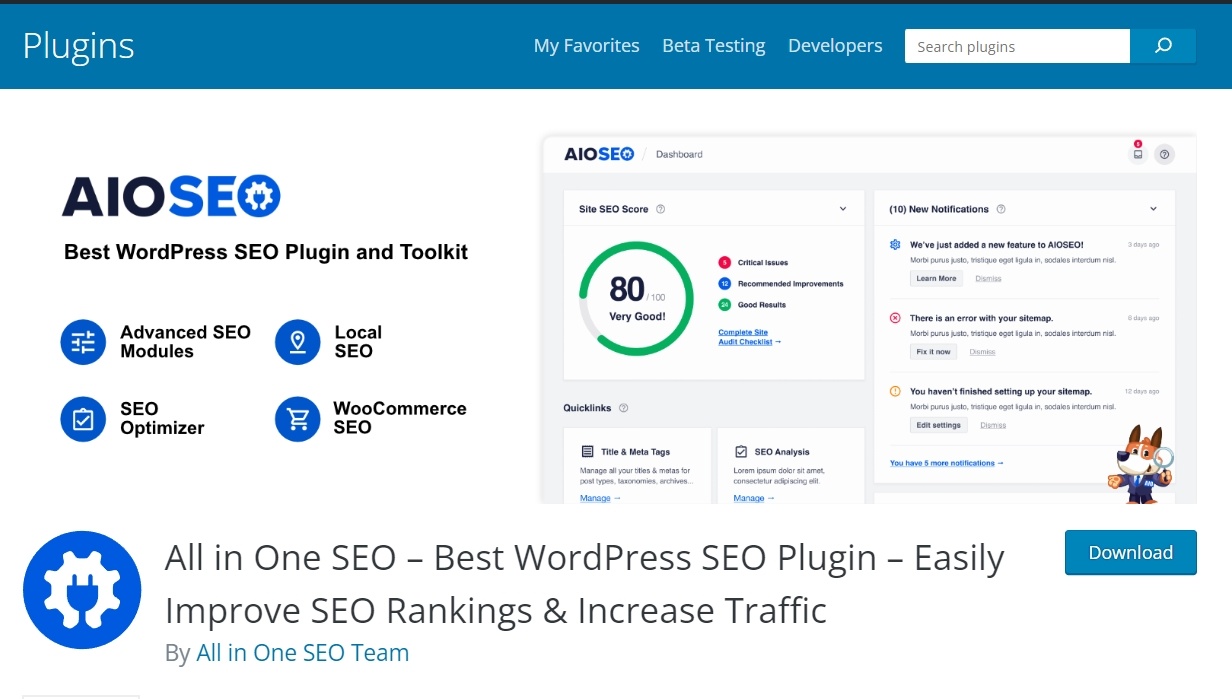 A close competitor of Yoast, the popular and versatile All in One SEO Pack is another one of the best SEO plugins available for WordPress.
It's also one of the oldest, first launched back in 2007, yet constantly updated to maintain its relevance in the dynamic world of SEO.
With over 2 million active installations, it's obviously proved its worth over the years via a valuable array of features and tools.
Here's just a couple of its main features:
XML sitemap support—assists in submitting your sitemaps directly to Google and Bing...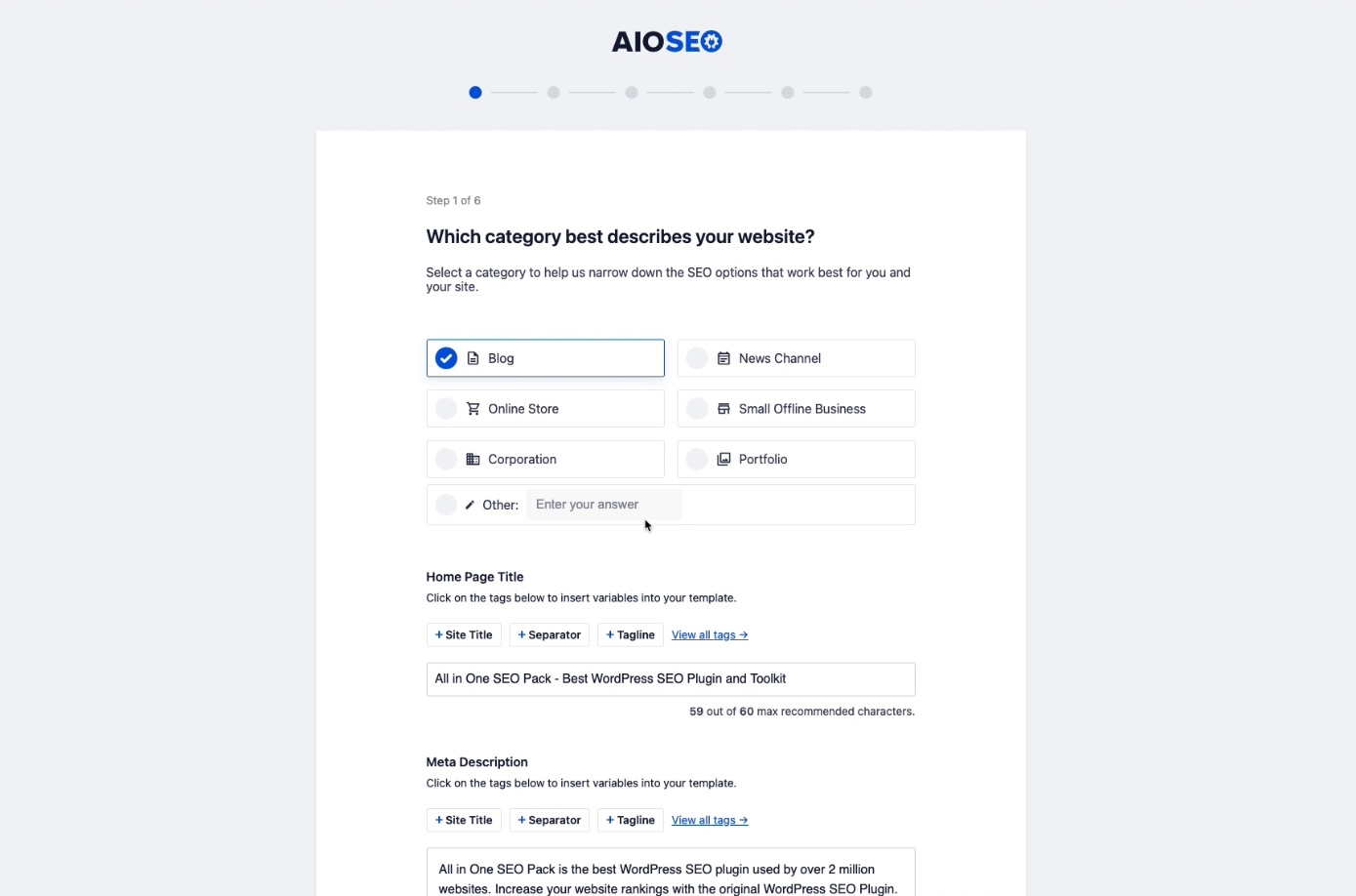 Google AMP support—ensures your mobile pages load as quickly as possible, enhancing the user experience and helping your rank in the mobile SERPs.
At its core, the plugin is another favored tool within the SEO community, celebrated for its:
Rich set of features…
Compatibility with other plugins…
Ease of use.
Whether just starting out or a more seasoned WordPress pro, All in One SEO Pack is more than able to deliver in helping you grow search engine visibility with the minimum of fuss or SEO experience.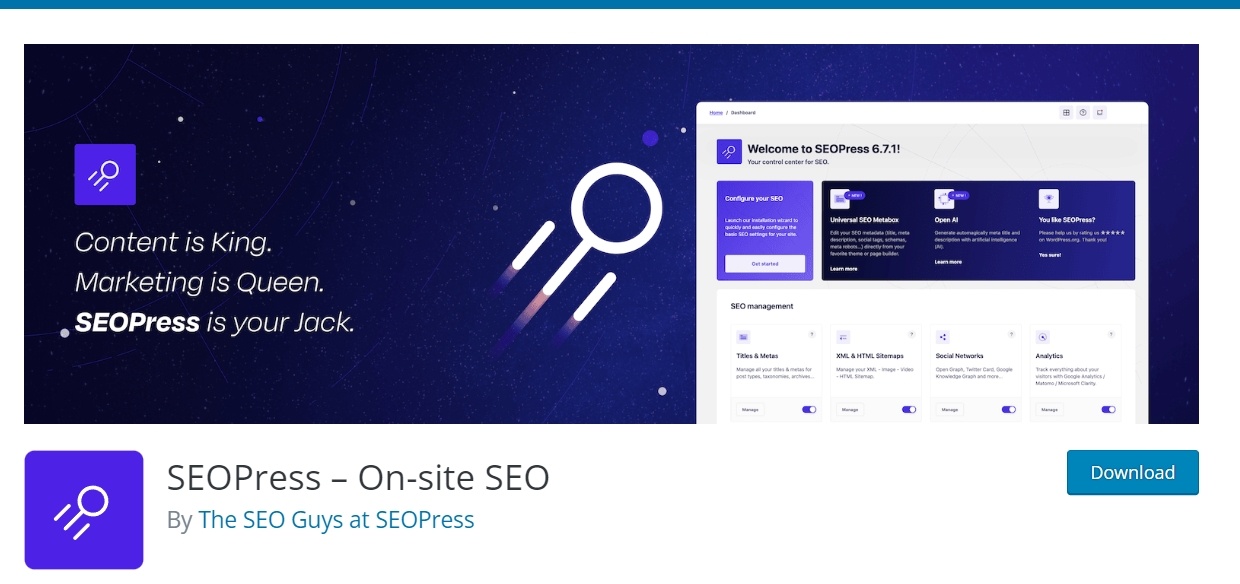 SEOPress is another popular choice of SEO plugin, helping you drive more traffic from the search engines, as well as improve social sharing.
Its range of features include:
One-Stop SEO Box—a way to easily edit the relevant SEO settings from any page or theme builder, so no toggling between the editor and the dashboard needed...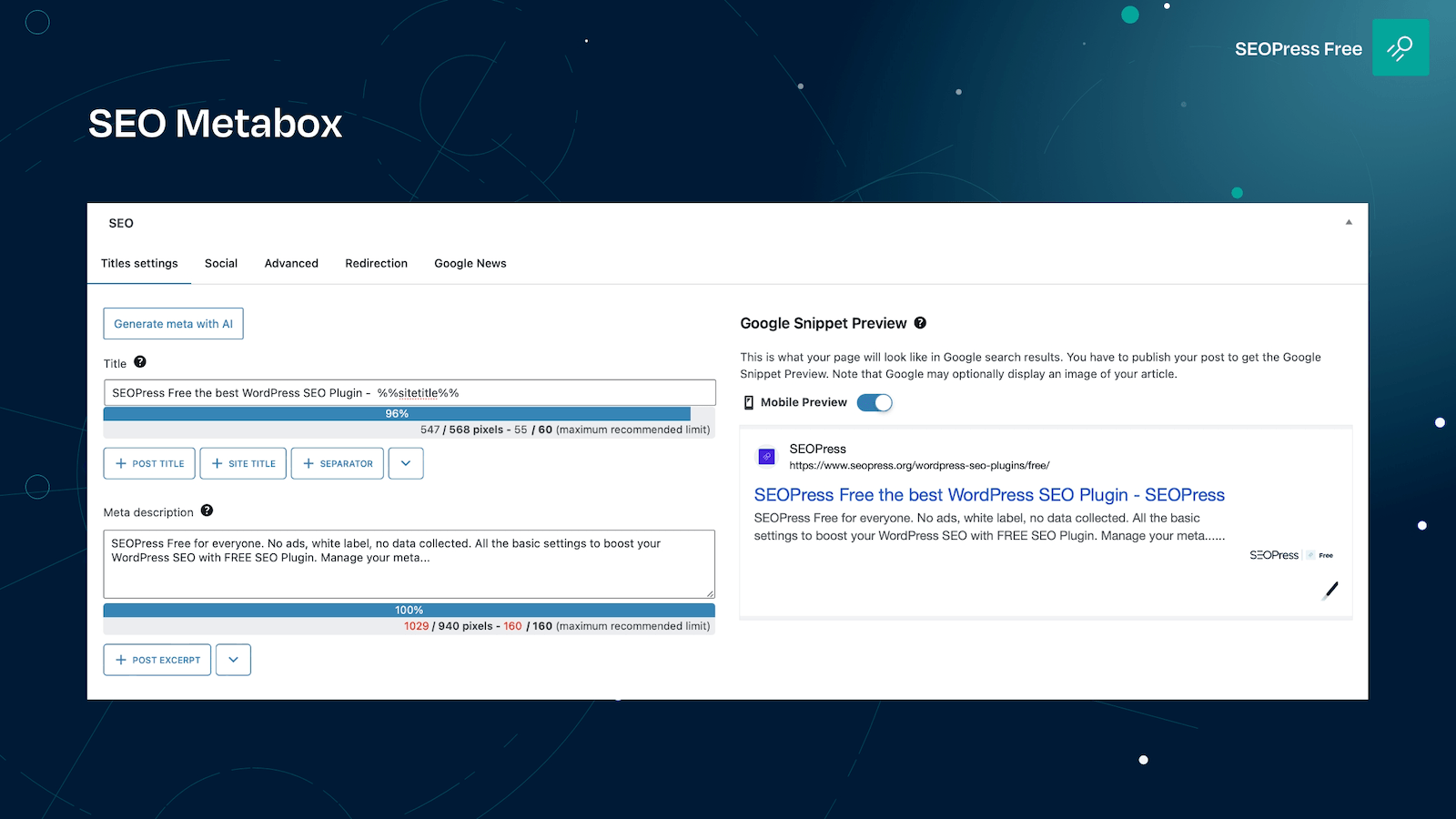 Zero ads—unlike some plugins, you won't see ads when using the plugin...
SEO content analysis—provides guidance for creating search engine-friendly content, based on as many target keywords as you want…
Data import option—if you're moving from a different SEO plugin, helps you to import post and term metadata, including via CSV file.
Other features include redirects, schemas, and sitemaps, which can be turned on or off as required.
The premium version, SEOPress PRO, offers services for any number of websites.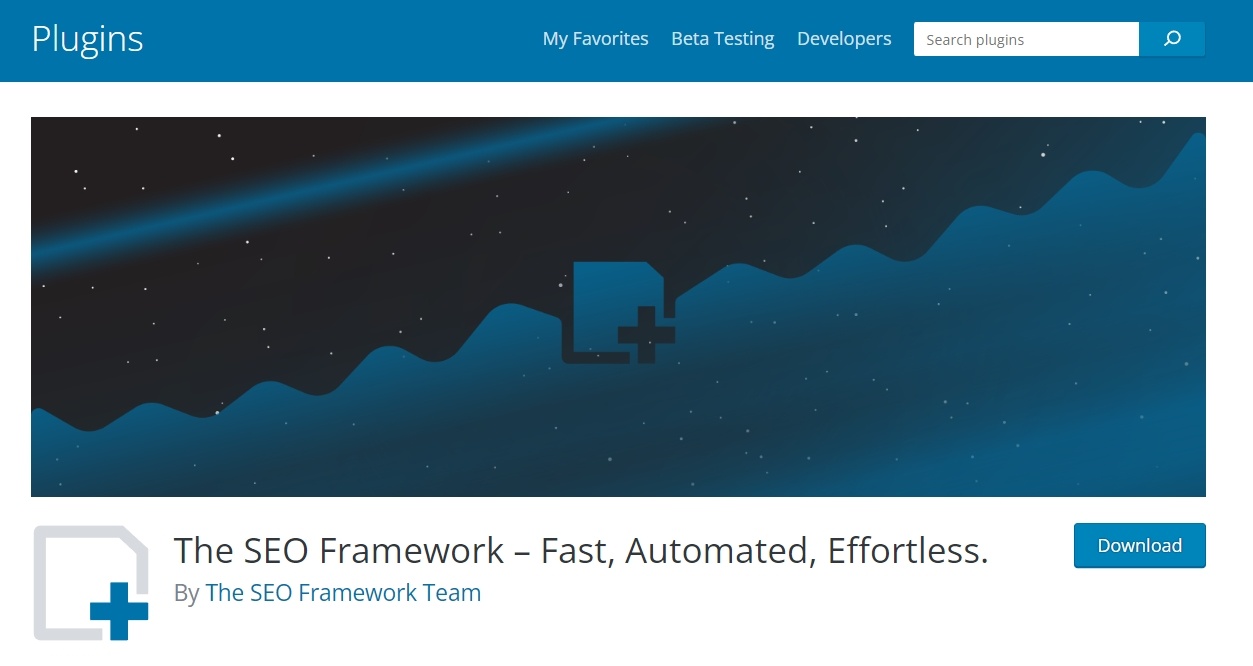 Another good option is The SEO Framework, which again avoids ads, and keeps things clean and easy to use by not overloading the interface with unnecessary features.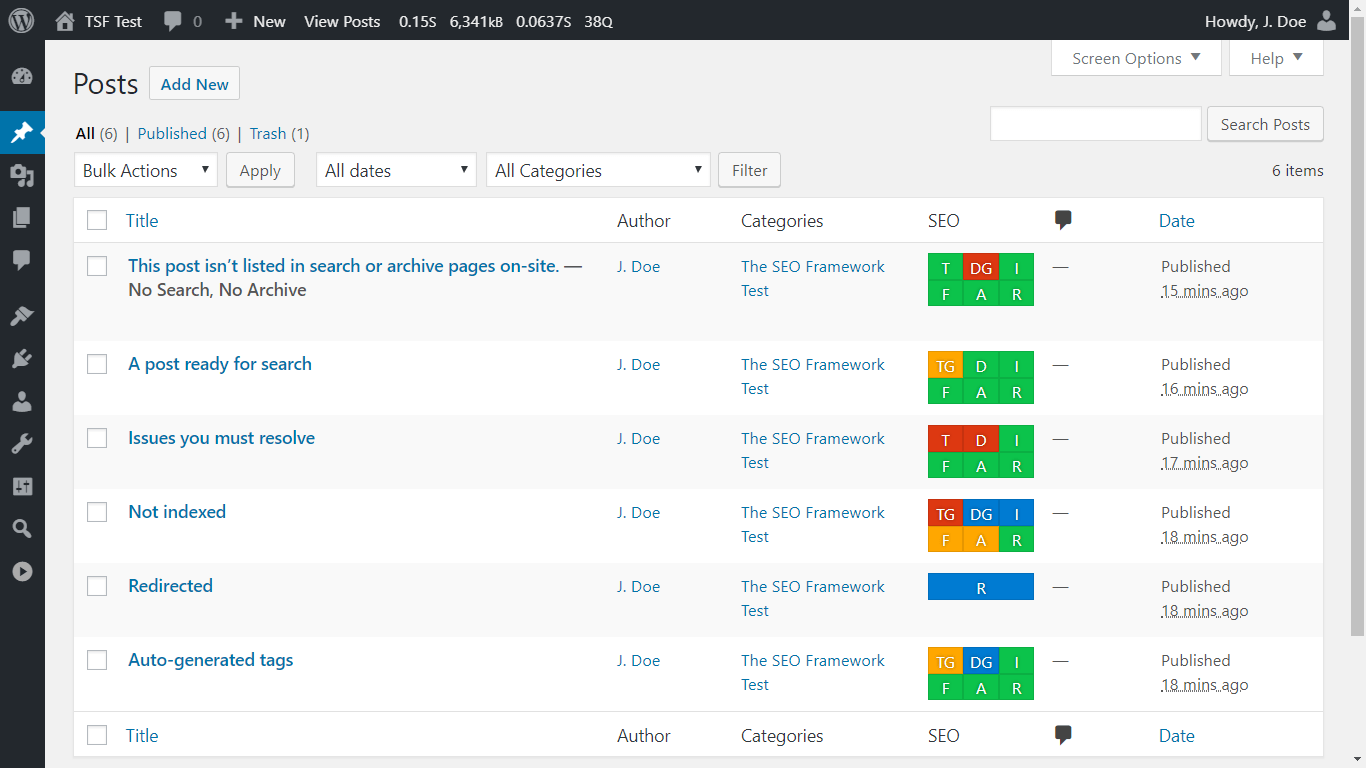 The tool has widespread usage, its popularity no doubt helped by its ability to keep things simple, while still achieving a lot for your site in terms of SEO.
After the initial installation, everything is set up with helpful defaults, which means you can start to use it immediately, with the available settings explained via a helpful guide.
You'll then see different colors on your list of posts, which help indicate ways to improve the content for SEO.
For example, they alert you if a title is missing something or if anything else might be needed to help your SEO.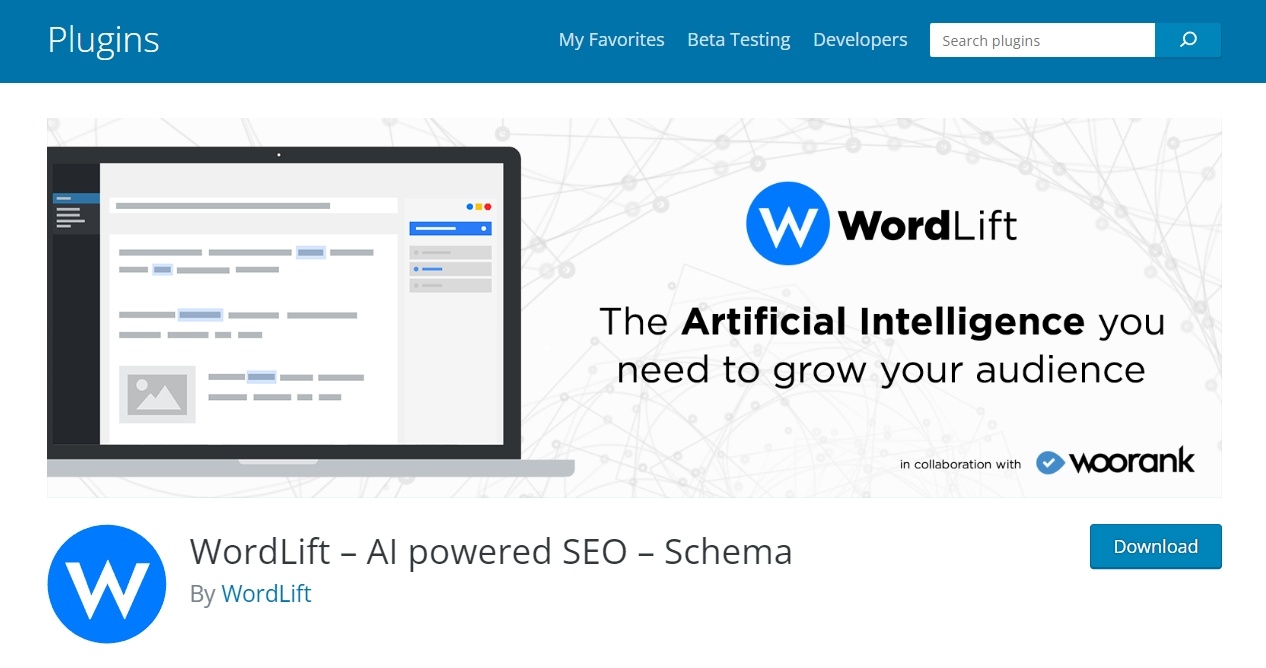 WordLift analyzes your website, understands your content, and identifies important entities like names of places or people that can be highlighted for SEO purposes.
It then makes a schema markup version of your content—also sometimes referred to as structured data—that helps search engines like Google better understand and rank your content.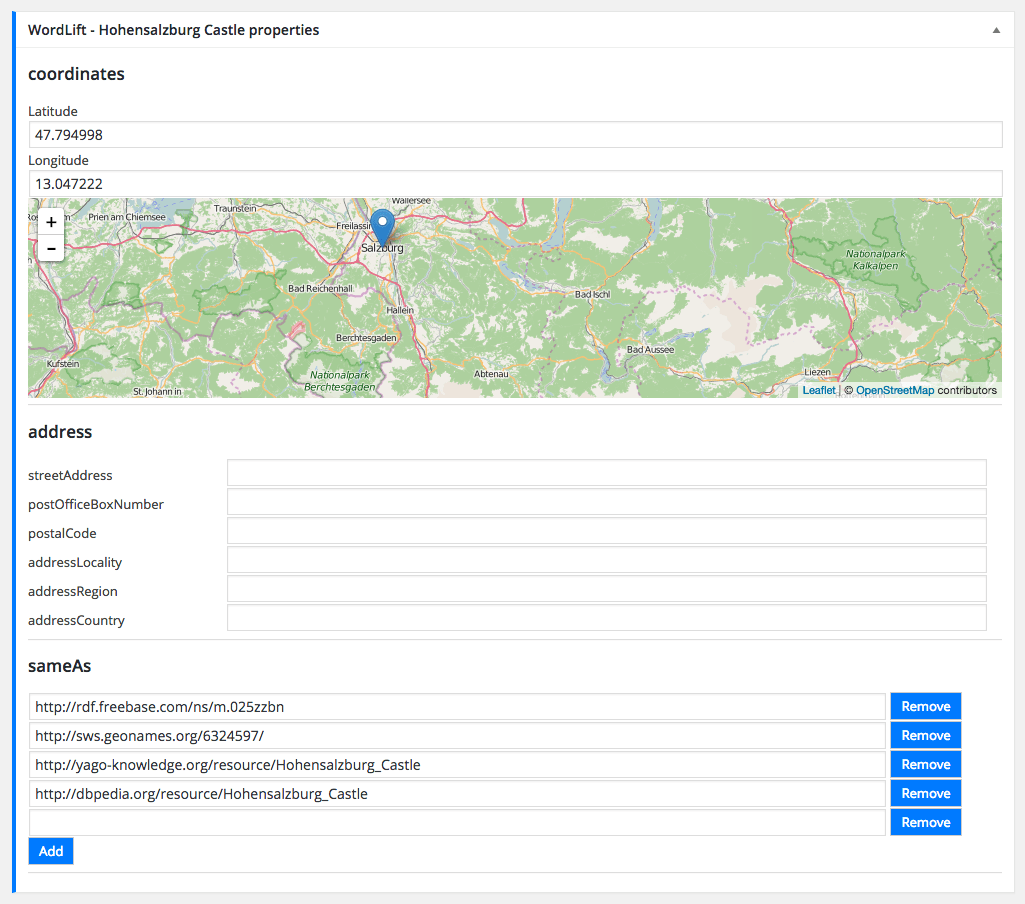 The plugin helps in other ways too, including:
Boosting your writing—WordLift gives you accurate facts you might like to include in your writing…
Adding rich content—assists with adding pictures, links, and cool visuals to your content…
Helping with reader engagement—enhances the interest level of your content in order to better engage your readers…
SEO optimization—helping you optimize and rank in the search engines…
Share your content—with special details, you can share, sell, or show your content to more people.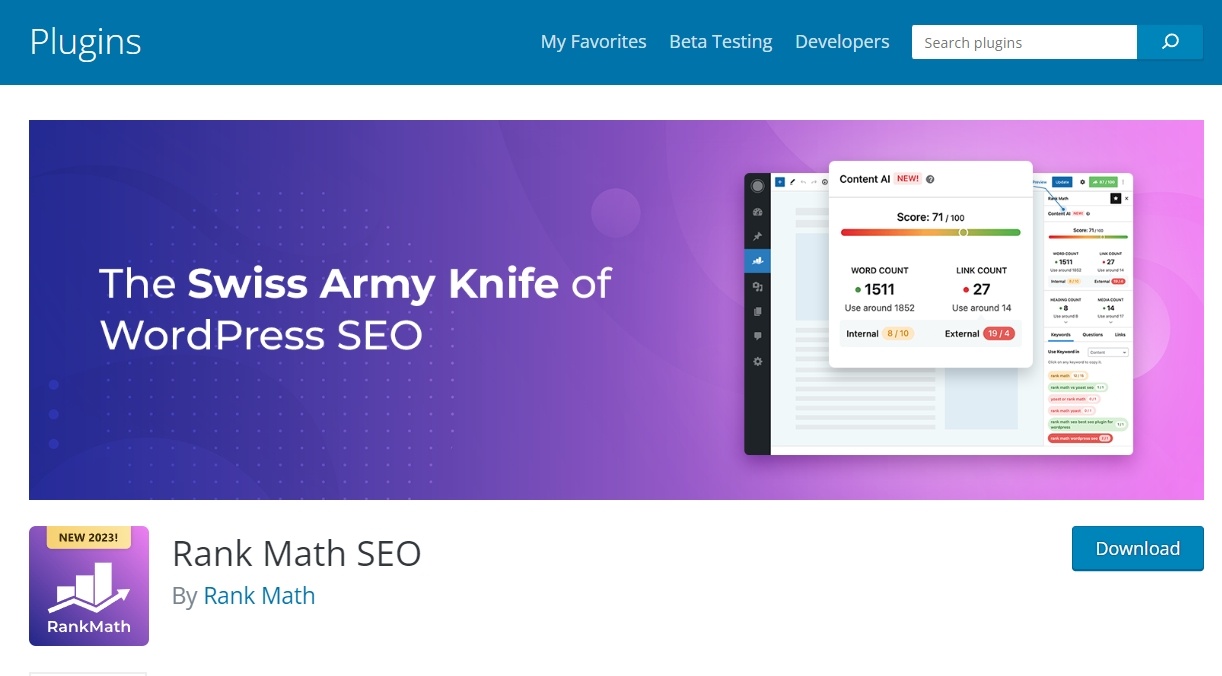 Rank Math SEO provides various top SEO tools, including:
Smart Writing Assistant—uses Artificial Intelligence to help you write search engine-friendly content...
Useful Tips—provides dynamic suggestions and recommendations as you write...
Keywords Helper—offers dynamic keywords, extra keyword information, and related keywords…
FAQ Schema—suggests FAQs to use, along with the appropriate FAQ Schema.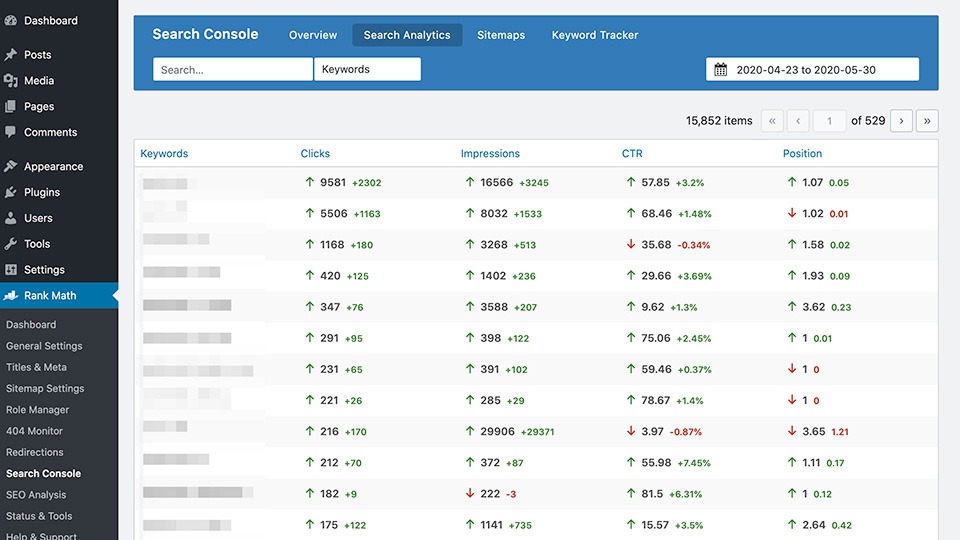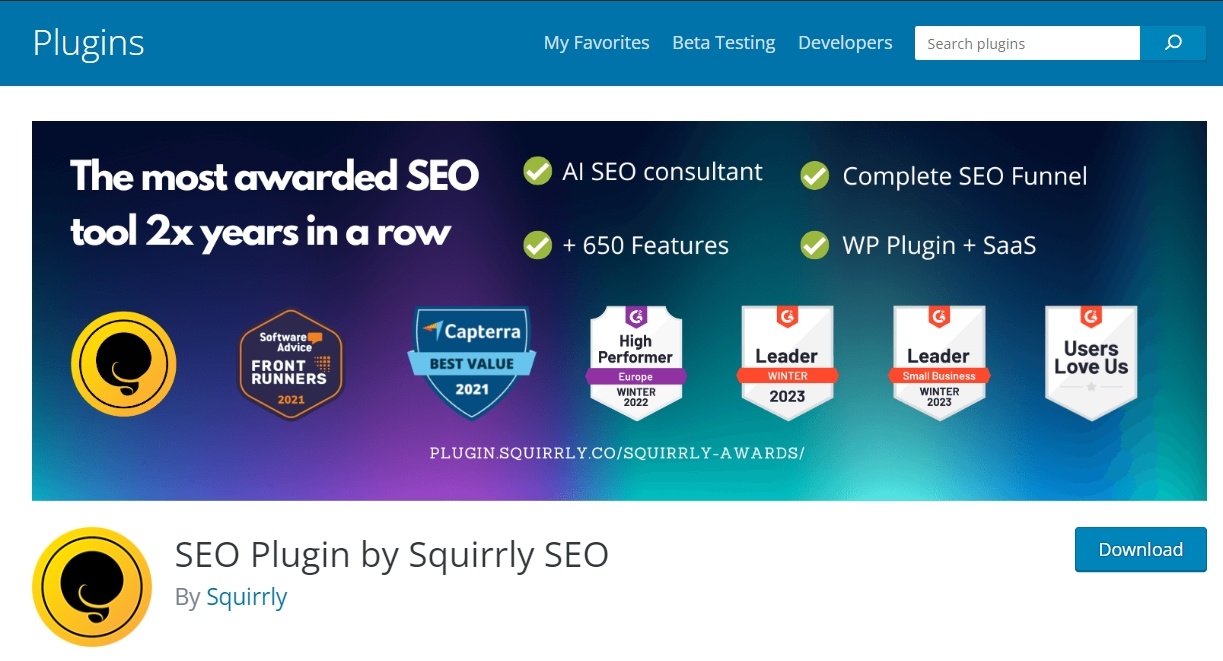 Squirrly SEO's award-winning SEO plugin for WordPress has over 650 features, including AI-assisted functionality.
A special feature it calls Newton acts like your smart guide to SEO, helping you to:
Pick the right words…
Ensure your website is optimized for search engines…
Check where you stand among competitors.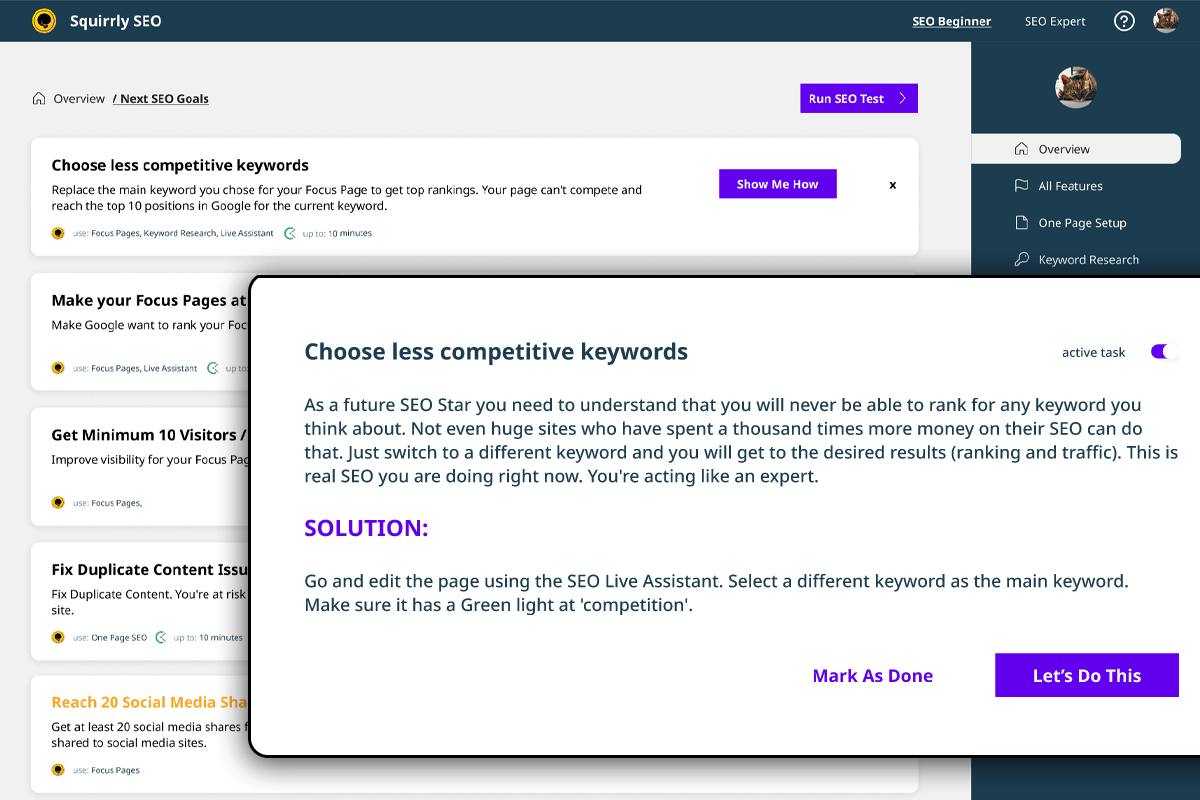 Some of the plugin's strengths include:
All-in-one tool—Squirrly SEO's plugin combines keyword research, content creation, optimization, and tracking in one platform, removing the need to juggle multiple SEO tools…
Easy start—650+ features might initially sound a bit intimidating, but the plugin sets itself up automatically…
Writing advice—the plugin offers on-the-spot SEO tips to improve your content while you're writing.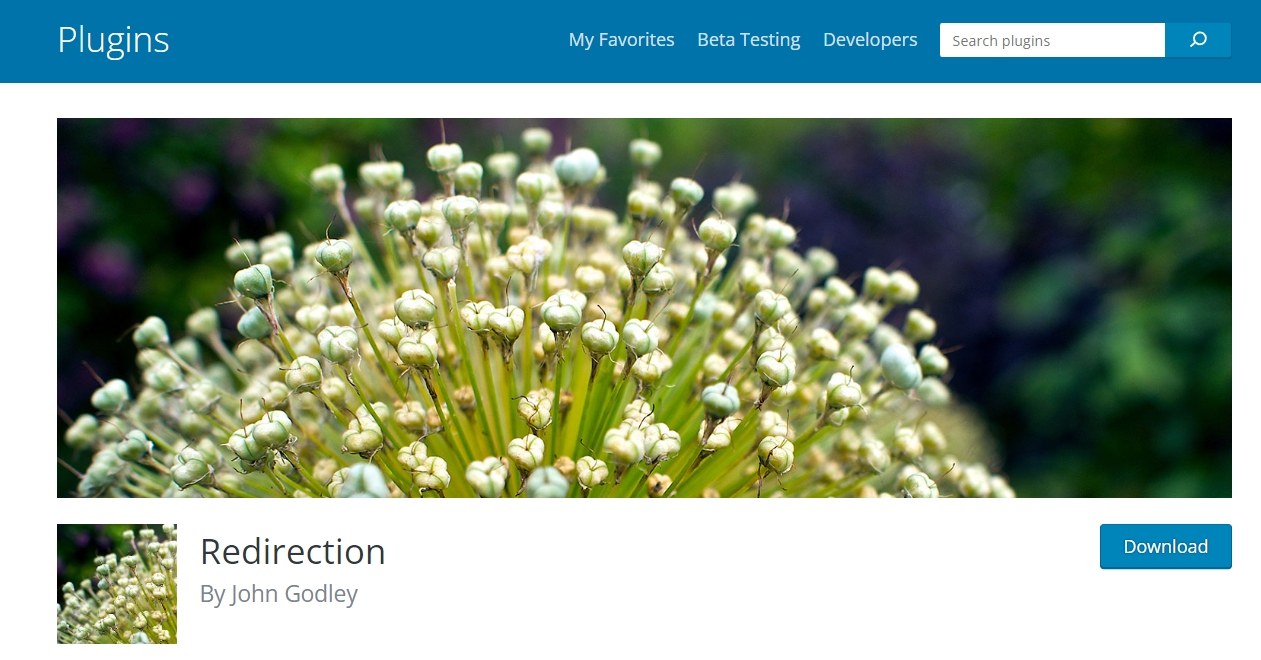 While it may not seem immediately related to SEO, the Redirection plugin helps keep your website search engine-friendly by efficiently managing redirects, such as handling 301 redirects and reporting on 404 errors.
For example, let's say you want to change the slug of a post on your site, but:
Don't want to lose the traffic you already get from search engines…
Want to let search engines know where the content is now.
Permanent 301 redirects help you achieve that, and you can set them up in seconds via this plugin.
Plus, you want to know if people are landing on your website and getting 404 (page not found) errors. The plugin reports on these, enabling you to investigate, and if necessary, set up a redirect to an appropriate page instead so that people still get what they're looking for.
The plugin has been available on WordPress for a decade, is a popular tool and has earned numerous recommendations.
Plus, it's completely free to use.
Moving data around is also easy, enabling you to:
Import and export using Apache .htaccess or Nginx rules...
Import data from similar plugins such as Simple 301 Redirects or SEO Redirection…
Transfer redirects between different sites using simple JSON…
Export CSV files to view your data via a spreadsheet.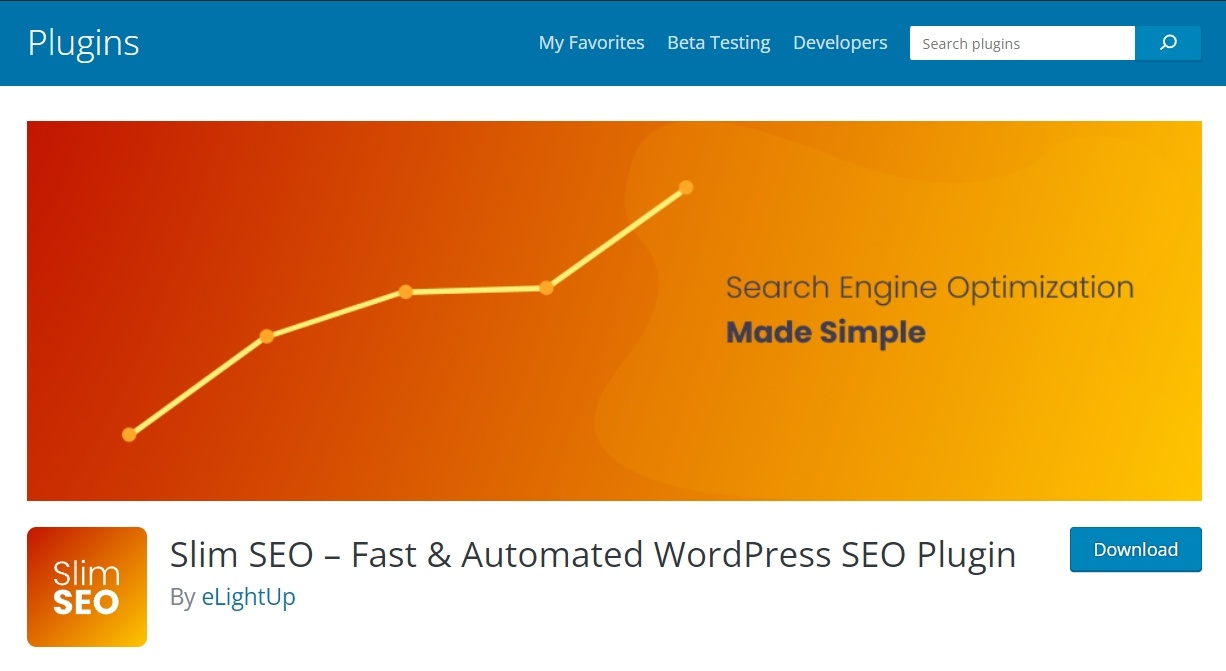 While there are many SEO plugins available for WordPress, they can sometimes be complex and full of confusing settings.
Slim SEO aims to keep things as simple and lightweight as possible.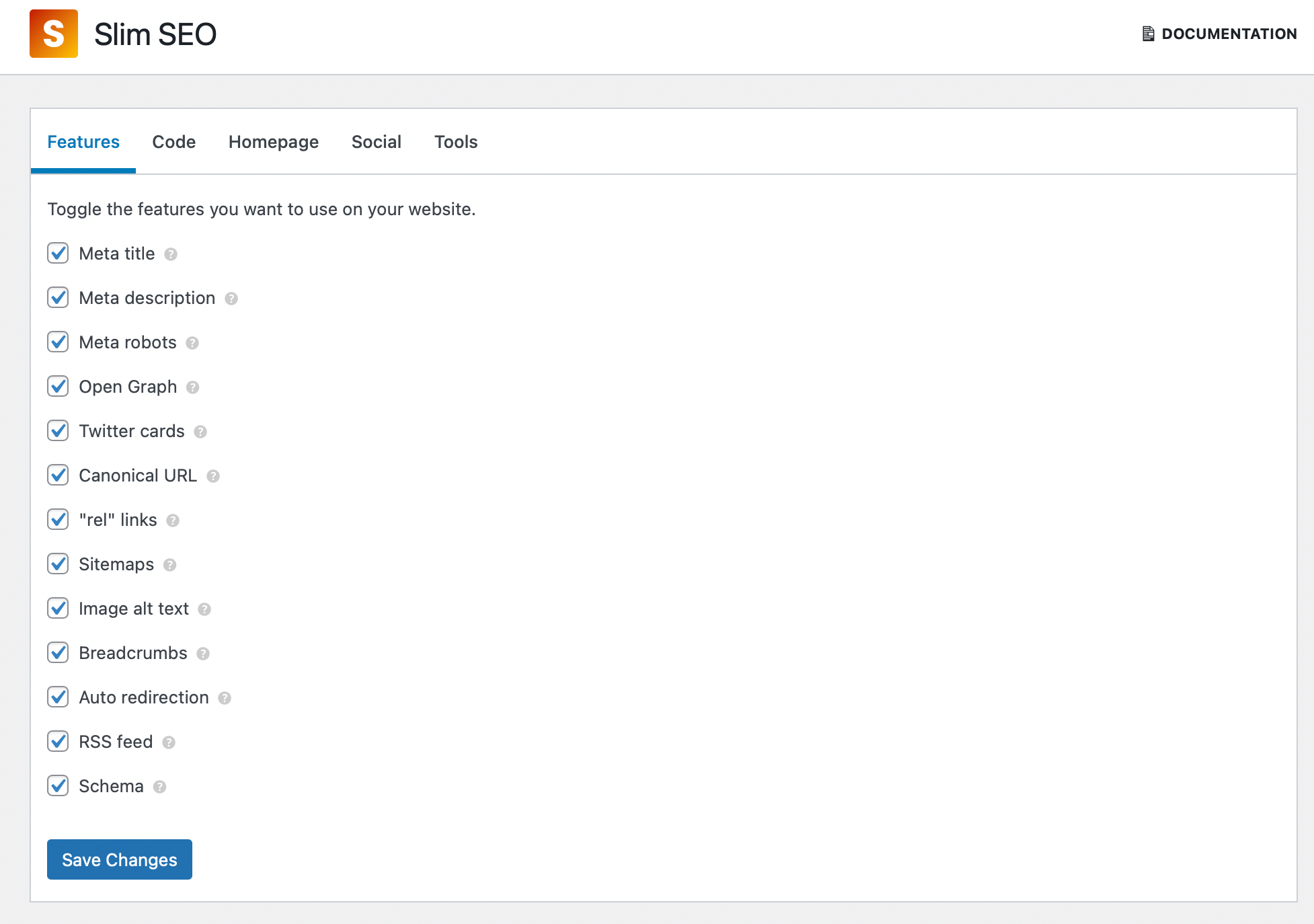 As you can see above, the interface is very straightforward, with simple checkboxes to run features on and off as required.
Here's some of what Slim SEO offers:
Meta tags—Slim SEO handles vital meta tags, optimizing your titles and descriptions and enhancing how posts look on social media platforms like Facebook and Twitter…
XML sitemap—the plugin can auto-create a sitemap at domain.com/sitemap.xml for better search engine indexing…
Breadcrumbs—Slim SEO adds navigational breadcrumbs automatically, with options to tweak the design if required…
Schema—Slim SEO adds important structured data to content, helping it stand out in the search results with little or no manual effort required…
Redirection—easily manage your URL redirects, including auto-corrections for common issues and monitoring broken links.
How Effective Are These SEO Plugins In Practice?
Do these plugins genuinely work to help your SEO?
Absolutely.
But they're designed to help you optimize and automate a lot of activity that would otherwise be relatively time-consuming.
But there still needs to be content of value there in the first place.
For websites on WordPress, SEO plugins make SEO a lot easier. But you still need content worthy of a good ranking in the first place.
Click To Tweet
In other words, it's up to you to provide the type of content worthy of a high ranking, by providing as much value as you can to your visitors on the topic or keyword a particular page focuses on.
Remember too, SEO is a long game and the actions you take often won't have much impact for several weeks.
While these plugins help set you on the right path, regularly and consistently publishing quality content with a desire to genuinely help your visitors are the keys to genuine, lasting success with SEO.
To Conclude
With all the available options out there, finding the best SEO plugin for WordPress can feel like a big ask.
This post introduces you to some of the most popular choices to help get your site noticed, so just try one out and see how it goes.
Remember, the beauty of WordPress plugins is that installing one (and then uninstalling it again if necessary) is easy and quick, and rarely requires any technical expertise.
So test one out; if you don't like it for whatever reason, pick another until you find one that works for you.
Familiarize yourself with its features and functionality, and start optimizing your site for higher rankings and more search engine traffic.
If your website is on WordPress, consider using an SEO plugin to help with aspects such as creating a sitemap, schemas, redirecting 404s, and more.
Click To Tweet