Email marketing is of course a key way to monetize your website, enabling interested visitors to join your email list and receive regular communications from you.
And WordPress powers around a third of all websites, from blogs to regular brochure-type business sites.
One of the factors that has led to the huge popularity of WordPress is the vast array of software plugins that are available for various purposes.
A new plugin can be added to your site in seconds, adding powerful new functionality with practically zero effort and often no need for a developer. They're often completely free too.
The good news is that plugins are available for email marketing purposes too.
Setting up your WordPress website for email marketing is easy. Multiple plugins exist for everything from converting visitors into subscribers, to integrating with third-party services.
Click To Tweet
This post reviews over 10 of the best WordPress email marketing plugins available, enabling you to start collecting email addresses and integrate with popular email marketing services…
Why Add An Email Marketing Plugin?
Adding an email marketing plugin to your WordPress website makes it easy to build a list on your website, and from there, communicate directly with customers and prospects to grow revenue.
For example, a plugin can make it easy to add a new opt-in form to your website, start collecting email addresses, and communicate with new subscribers automatically via your chosen email campaign service.
WordPress Email Marketing: 10+ Top Plugins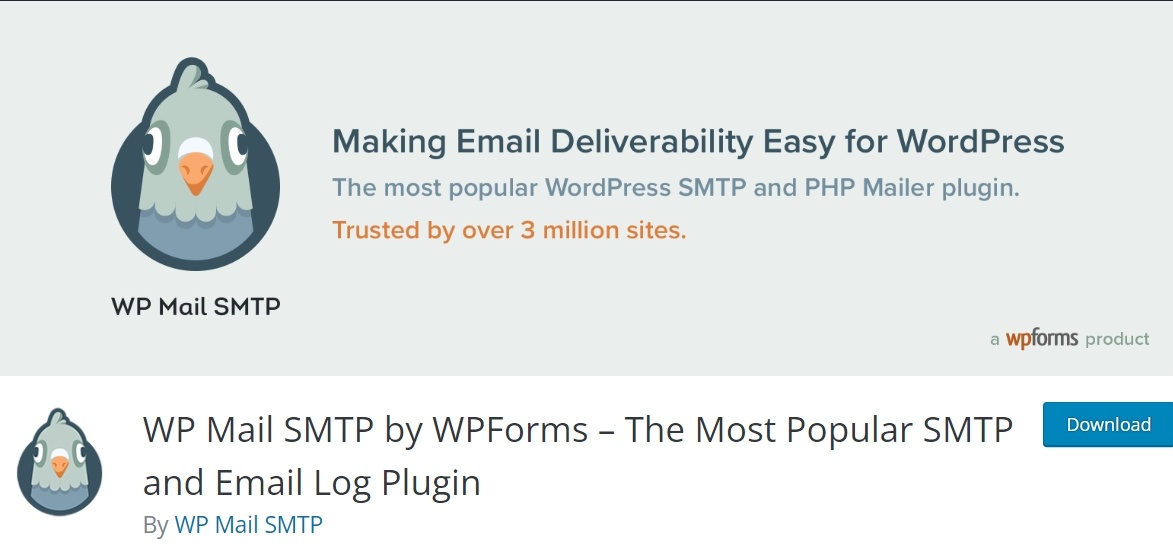 While most of the other plugins on this list are designed to integrate with email marketing services such as autoresponders and CRMs so that you can build an email list, this one is a little different.
It's designed to integrate with an SMTP service for the purpose of sending out emails directly from your website.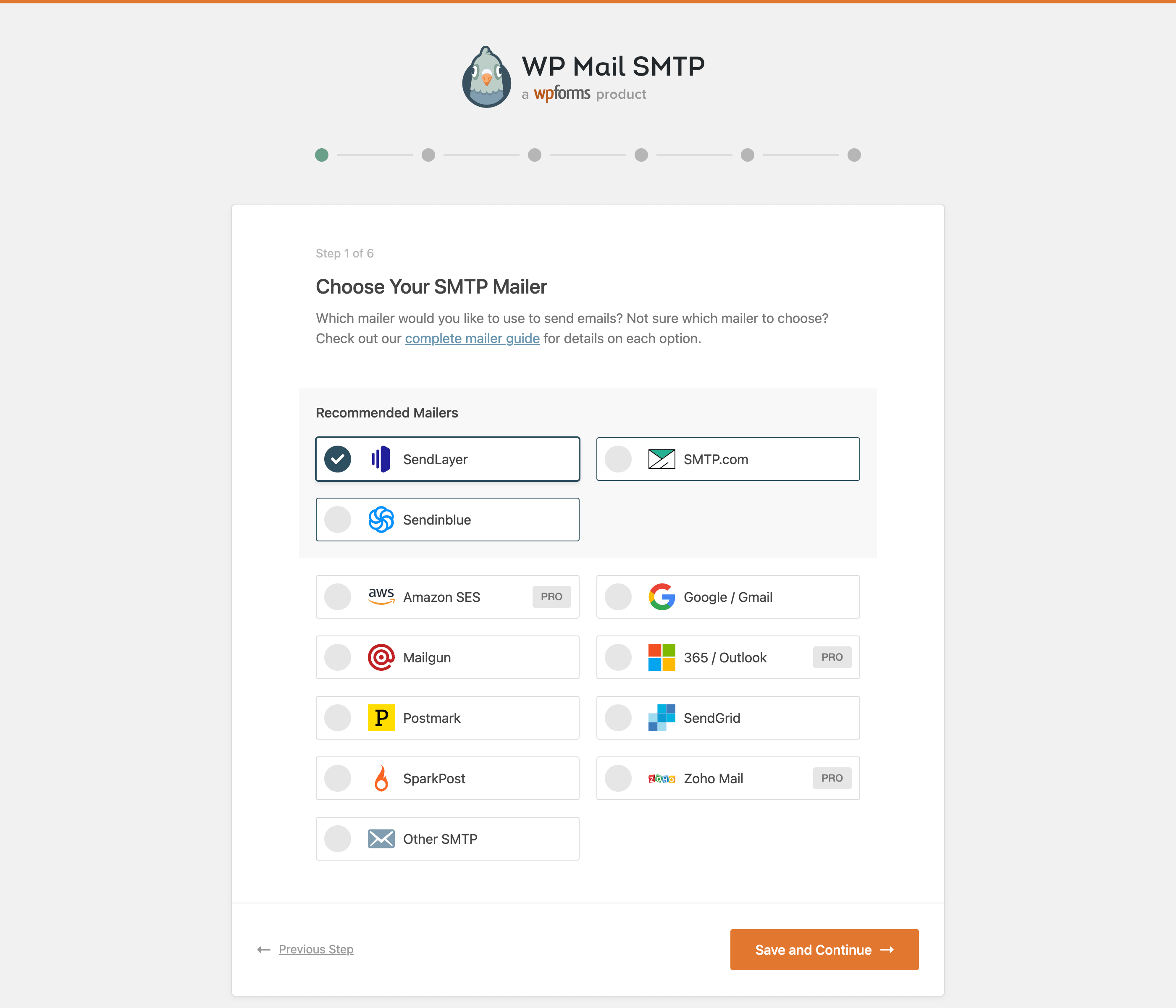 That might sound a bit technical, but SMTP simply refers to a method of sending emails from a website.
So the plugin means you can hook up with a suitable SMTP service, tell it what you want to send, and it can take care of it.
Want to start email marketing on WordPress? Plugins make it easy to integrate with your email campaign service and start collecting email addresses from visitors.
Click To Tweet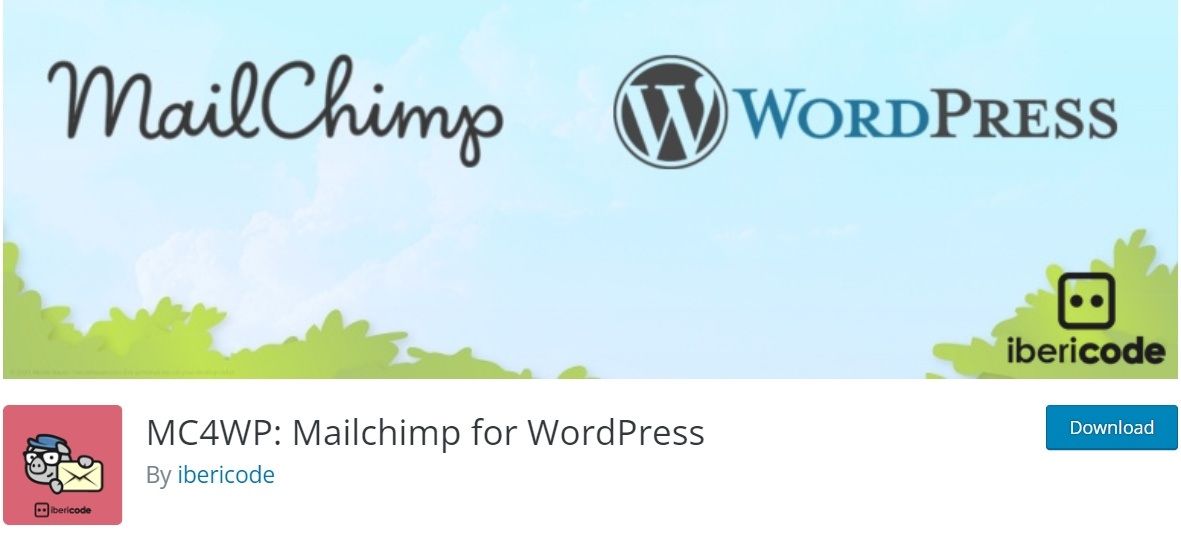 MailChimp, the popular autoresponder service, provides their own WordPress plugin, enabling you to easily hook up your site with the service and grow your email list.
Add attractive (and mobile-friendly) sign-up forms that you can then add into pages, posts and elsewhere using the provided shortcode.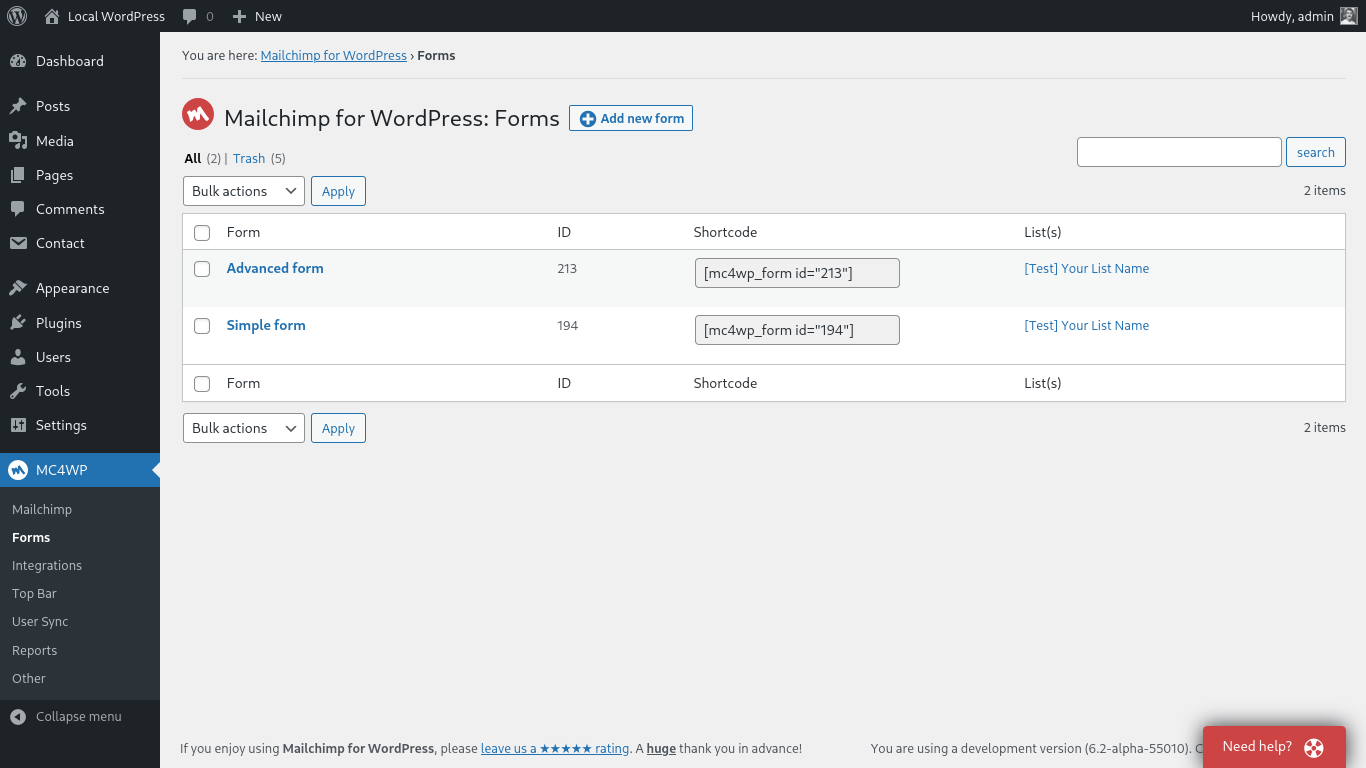 You can both create your own new forms or adapt existing ones (such as contact, comments, or checkout) to suit your purposes.
For fine-tuned control, you can also build the forms using regular HTML.
The Mailchimp for WordPress plugin is compatible with other plugins, including the default WordPress Comment and Registration Forms, Contact Form 7, WooCommerce, and so on.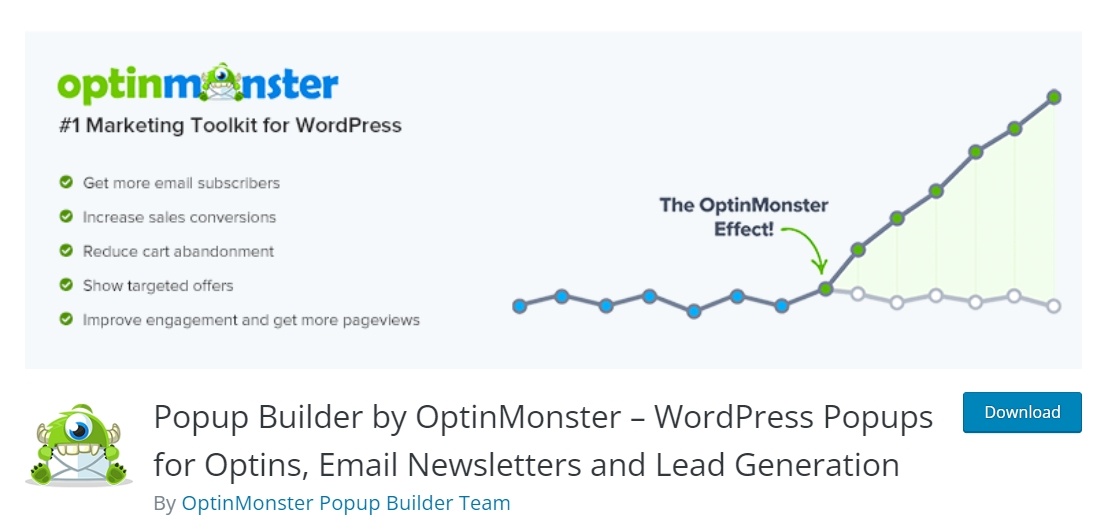 OptinMonster is one of the most popular 'popup builder' type plugins, designed to convert your visitors into email subscribers via various opt-in tools and widgets, and integrating with many email marketing services such as AWeber, GetResponse, ActiveCampagin, and many others.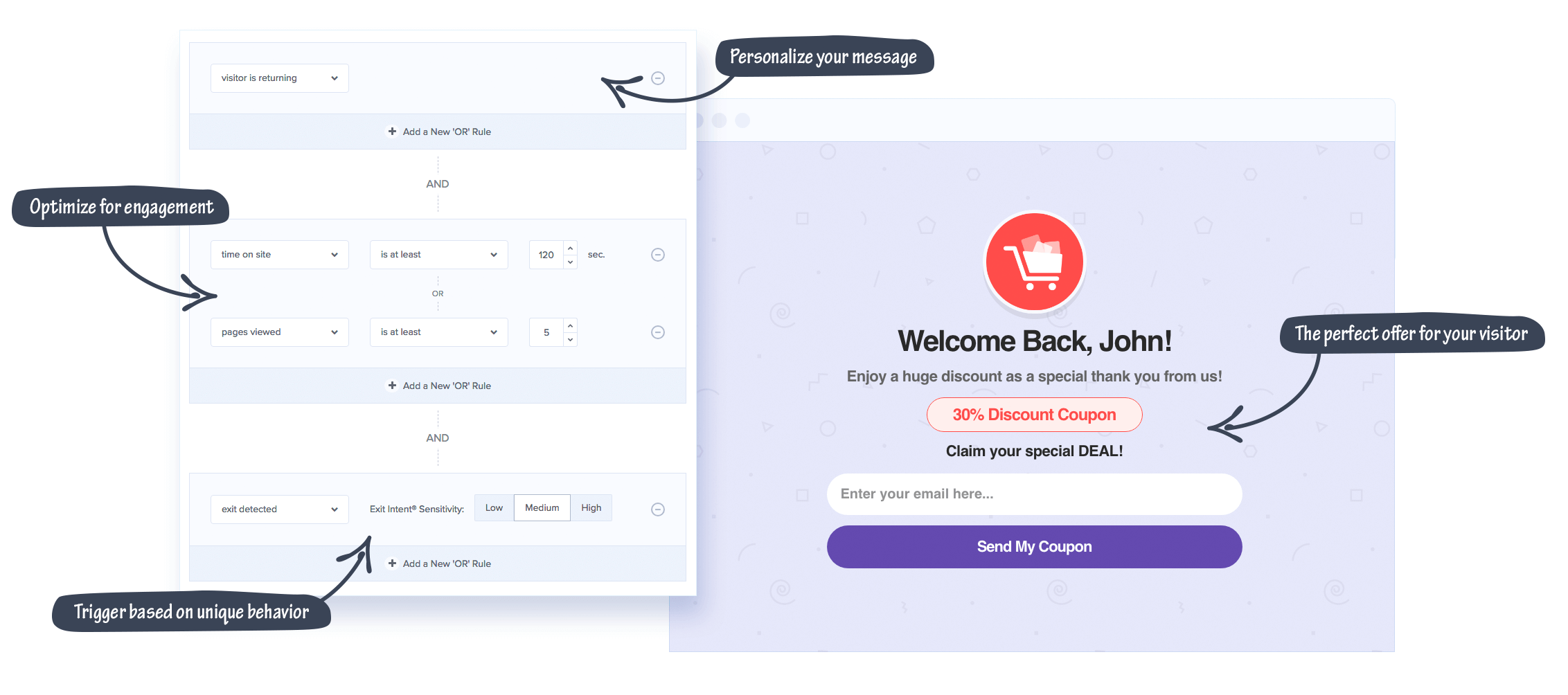 Its design and customization options are well-developed, with additional features such as smart targeting and personalization that helps you present the right message at the right time to help maximize conversions.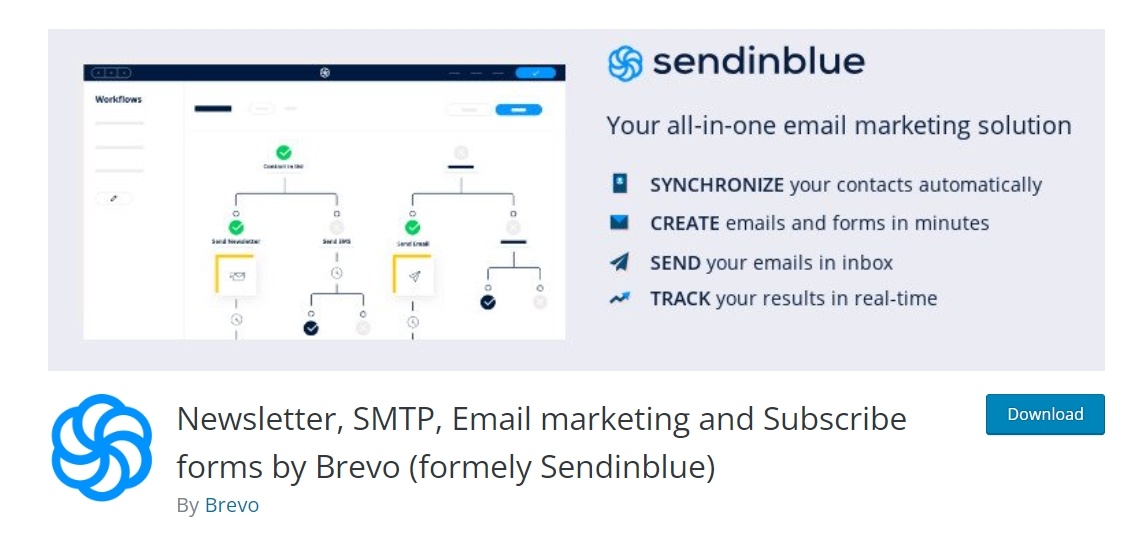 Brevo's WordPress plugin integrates directly with their email marketing service, providing you with subscription forms that can be customized to blend in with your website's look and feel, and help grow your list.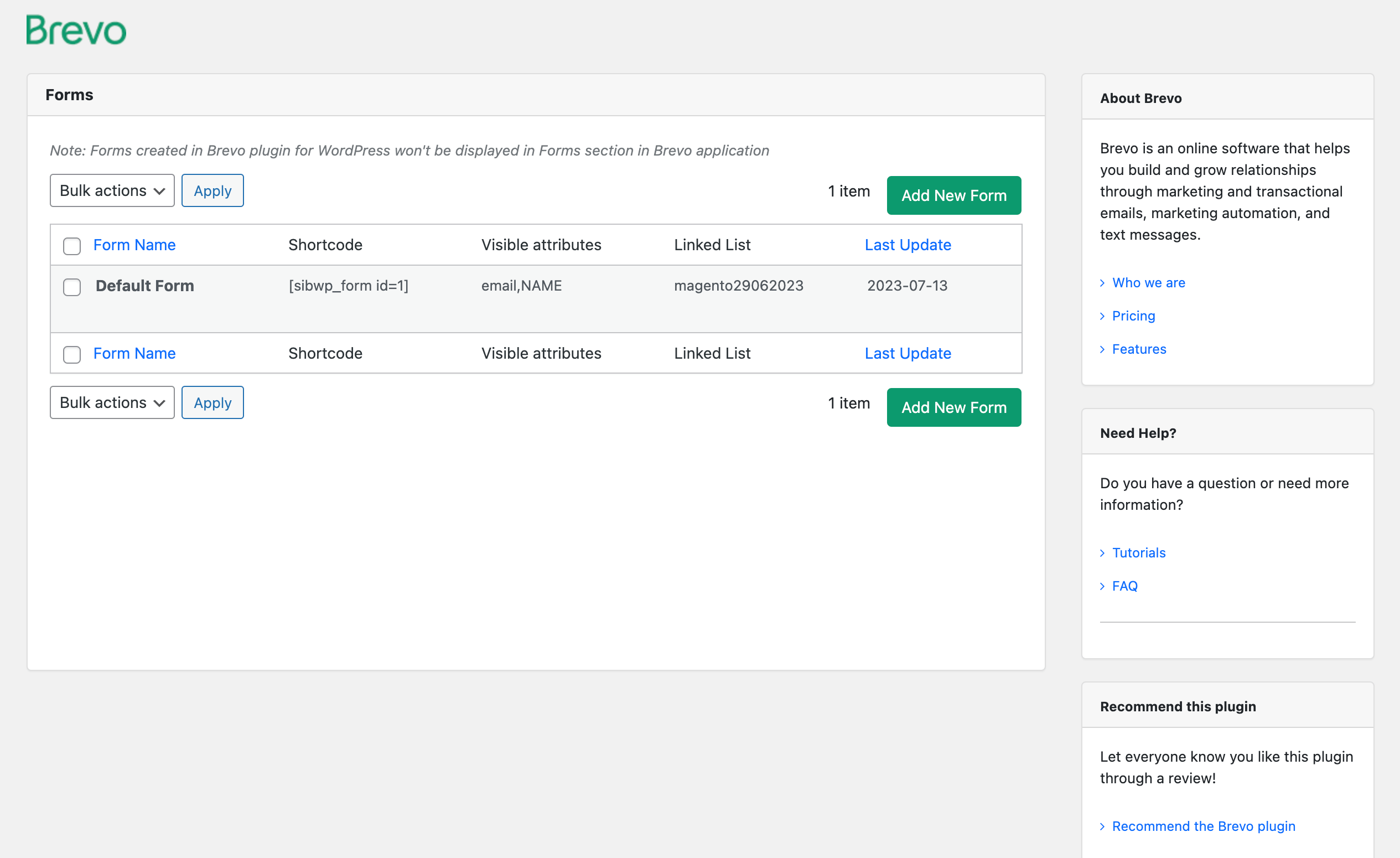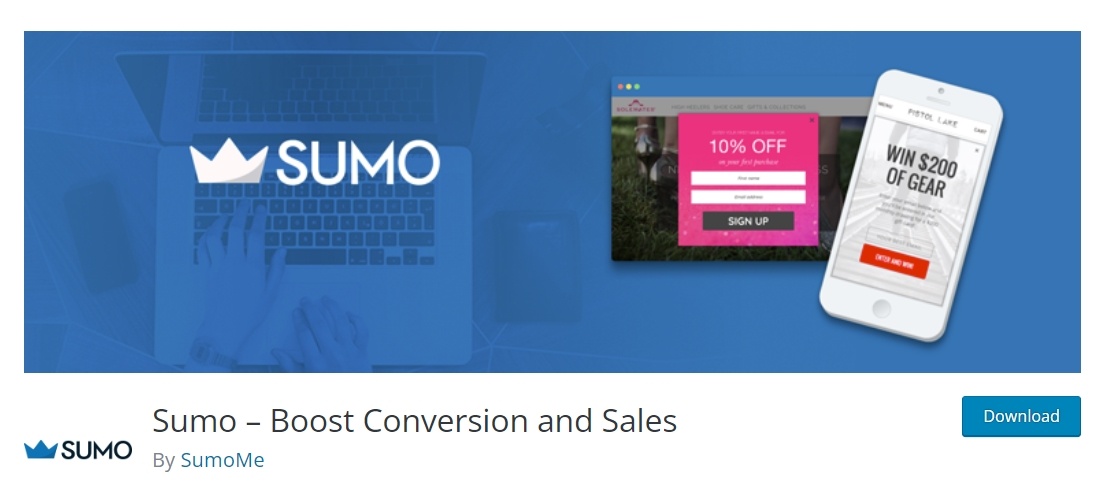 Sumo is a well-known, popular WordPress plugin, similar in nature to OptinMonster above, that allows you to add popups and other widgets to your website to help grow your email list.
Tools include time- or scroll-triggered popups, welcome mats, opt-in boxes that slide in from the side, smart bars, and other similar tools.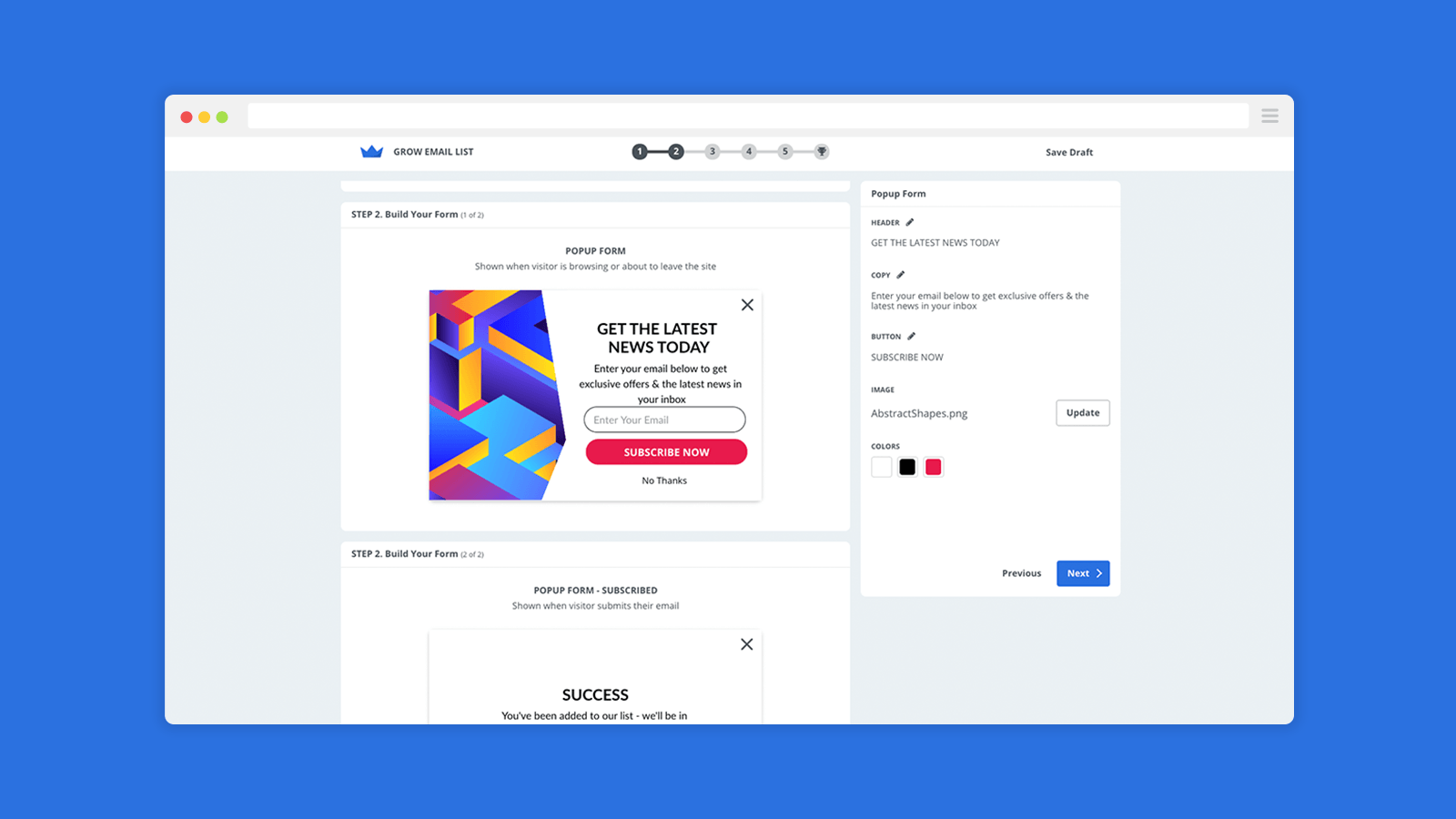 As with OptinMonster, it integrates with numerous different email marketing services, meaning the email addresses collected can be added straight to your list, with automated follow-up emails sent out as required.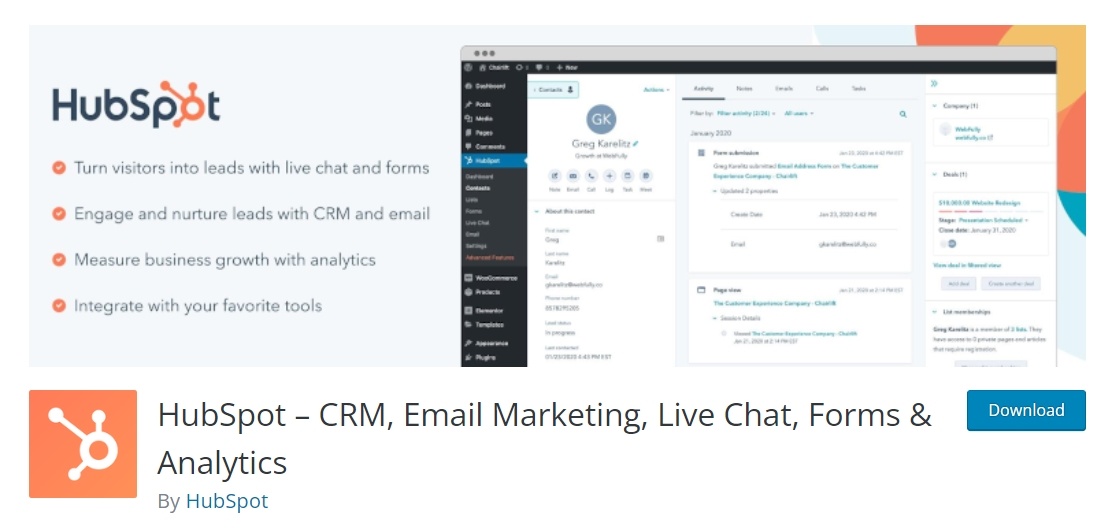 The popular CRM and general marketing tool, HubSpot, provides their own plugin for WordPress that connects your website with their service.
It helps you gather leads, send automated emails, and integrate with their other tools.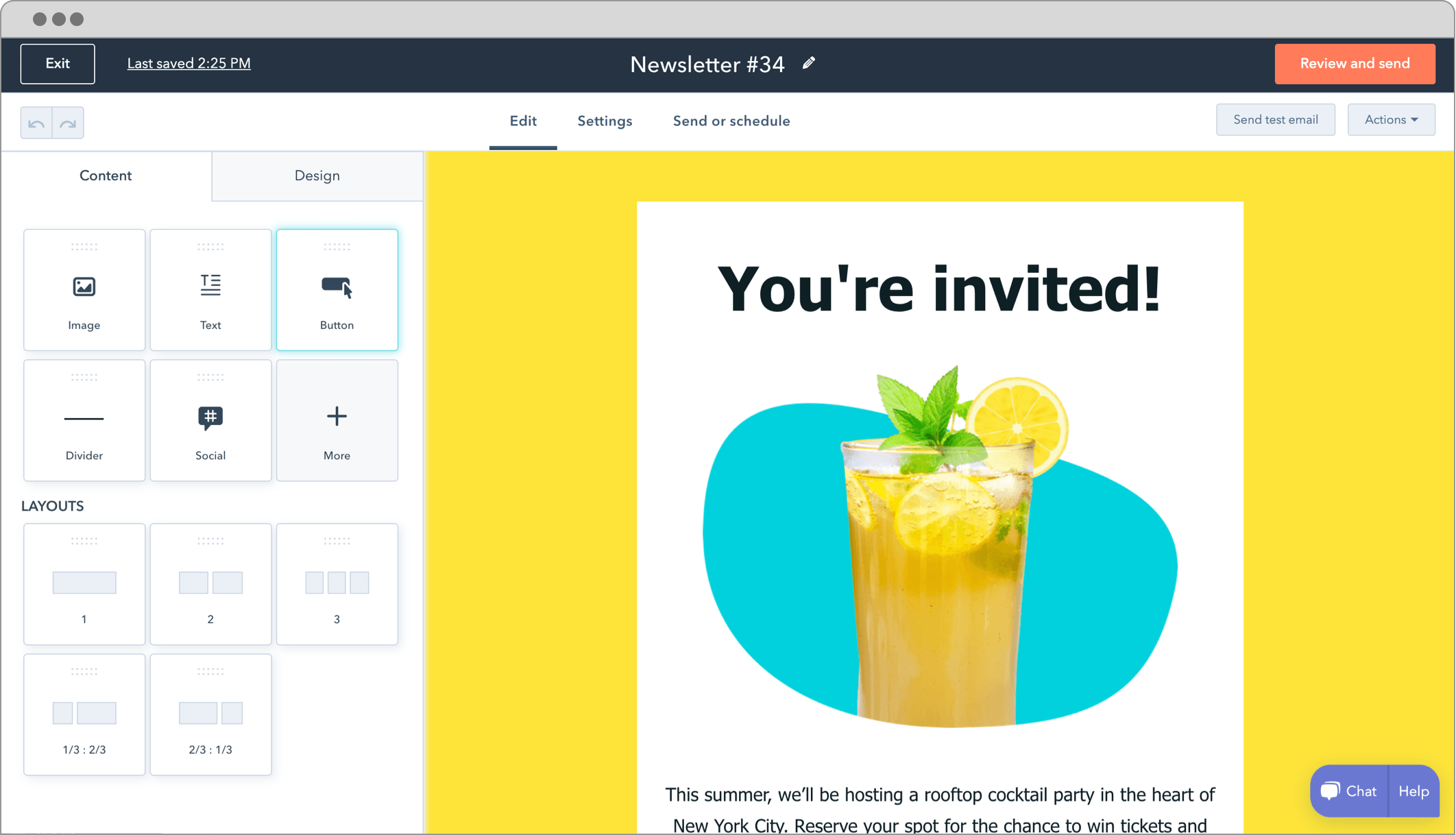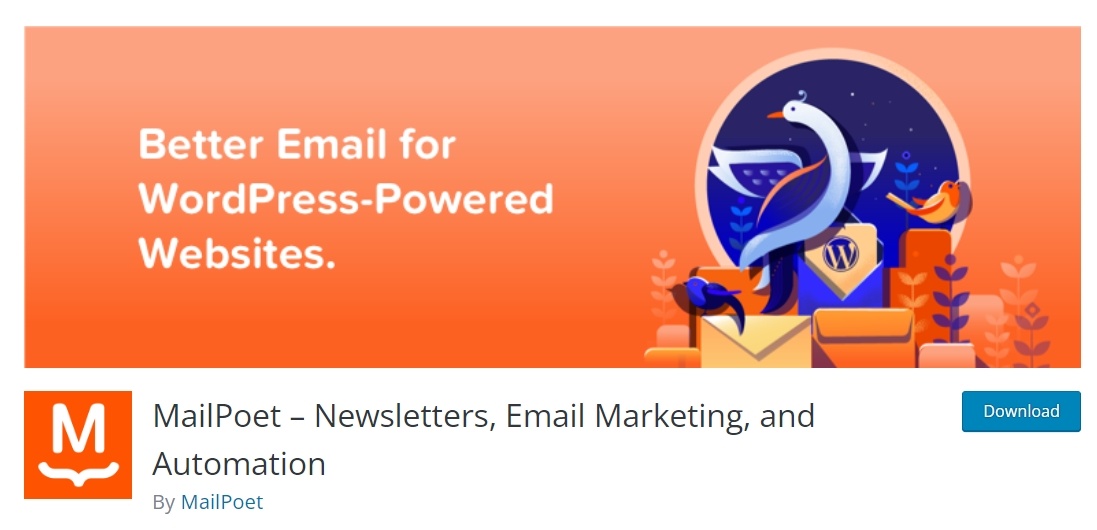 MailPoet is a sort of hybrid between a WordPress plugin and an email marketing service.
Rather than doing it within a third-party service, the management of your email lists and the emails you send out all takes place on your own WordPress website via the plugin. However, the actual sending of the emails is taken care of on their servers via SMTP.
Functionality includes:
Creating emails by simply picking a design you like and populating with your message and other information…
Sending newsletters, enabling you to schedule emails or send them out straight away…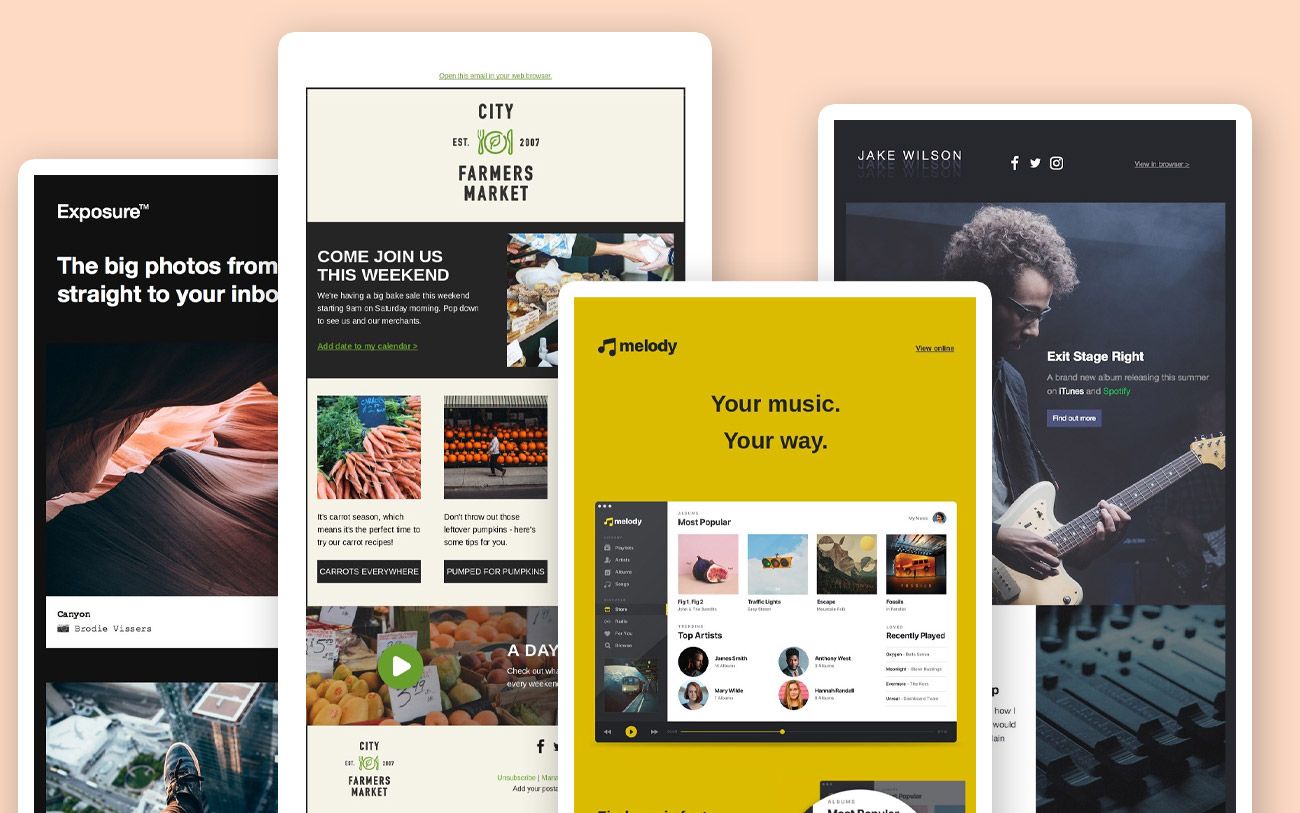 Managing your list, enabling you to easily see and manage your subscribers…
Ecommerce emails such as automated reminders about abandoned carts or thank you emails after someone makes a purchase.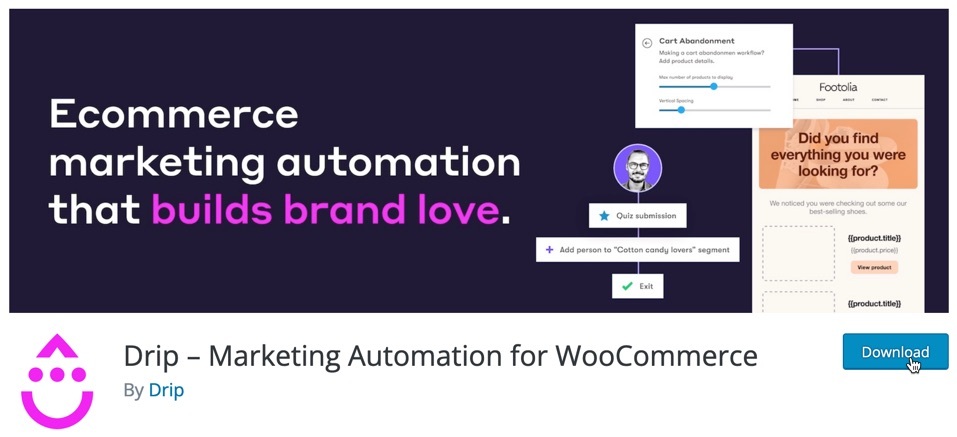 Run an ecommerce WordPress website using WooCommerce? Then Drip's plugin could be for you, designed to integrate your WooCommerce store with their email marketing and marketing automation platform.
By integrating with their service, you can do things like:
Create visual emails featuring products from your store…
Add popups and other widgets to collect emails from visitors…
Segment visitors based on purchase history and frequency, products they've viewed, new customers and so on…
Automate follow up for people who've abandoned the cart…
Create emails based on data from your WooCommerce store.
How do you send emails from WordPress? Various plugins help you integrate with popular email marketing services, grow your list, or even send emails directly.
Click To Tweet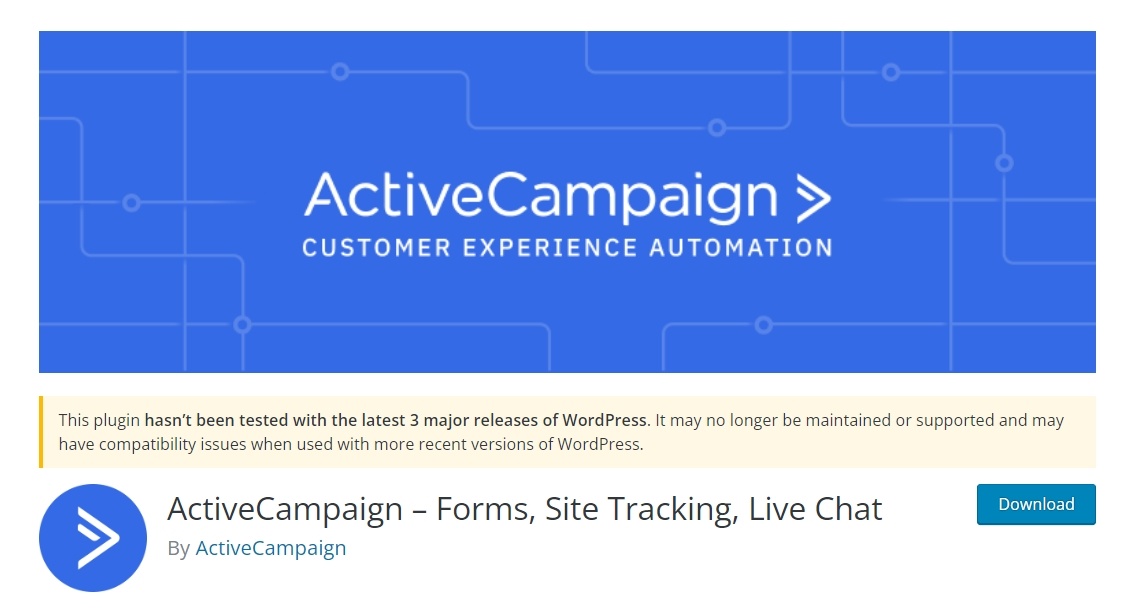 Another plugin that integrates with a third-party email campaign service, this one is from ActiveCampaign, designed to help you create a unique experience for your customers across different channels.
By adding the plugin to your WordPress site, you can:
Add ActiveCampaign forms to collect email addresses…
Track your visitors…
Have live chats…
Discover what products or services interest a visitor the most, and follow up accordingly,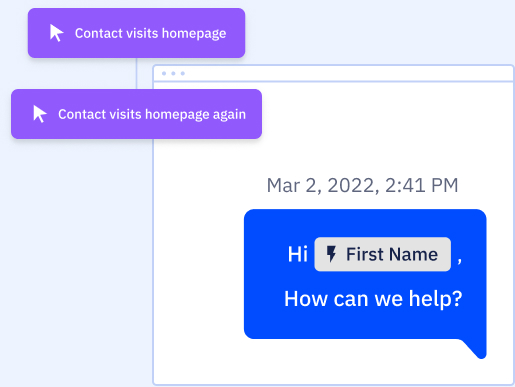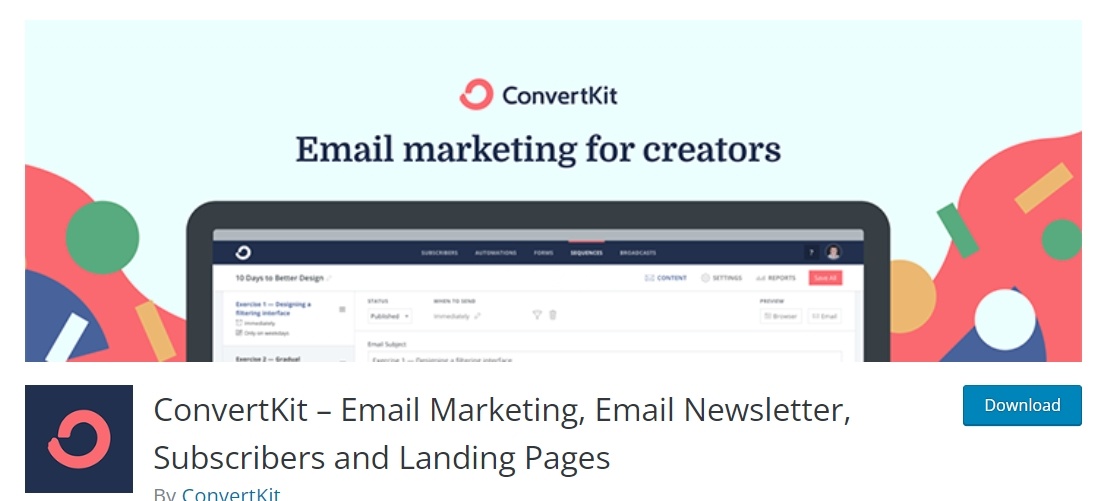 From ConvertKit, this integrates your WordPress site with their marketing platform, including email marketing features.
The plugin is designed to enable you to:
Add newsletter subscription forms within posts, pages and elsewhere on your site, including exit-type popups…
Display landing pages on your site that you've built in ConvertKit…
List archived email newsletters.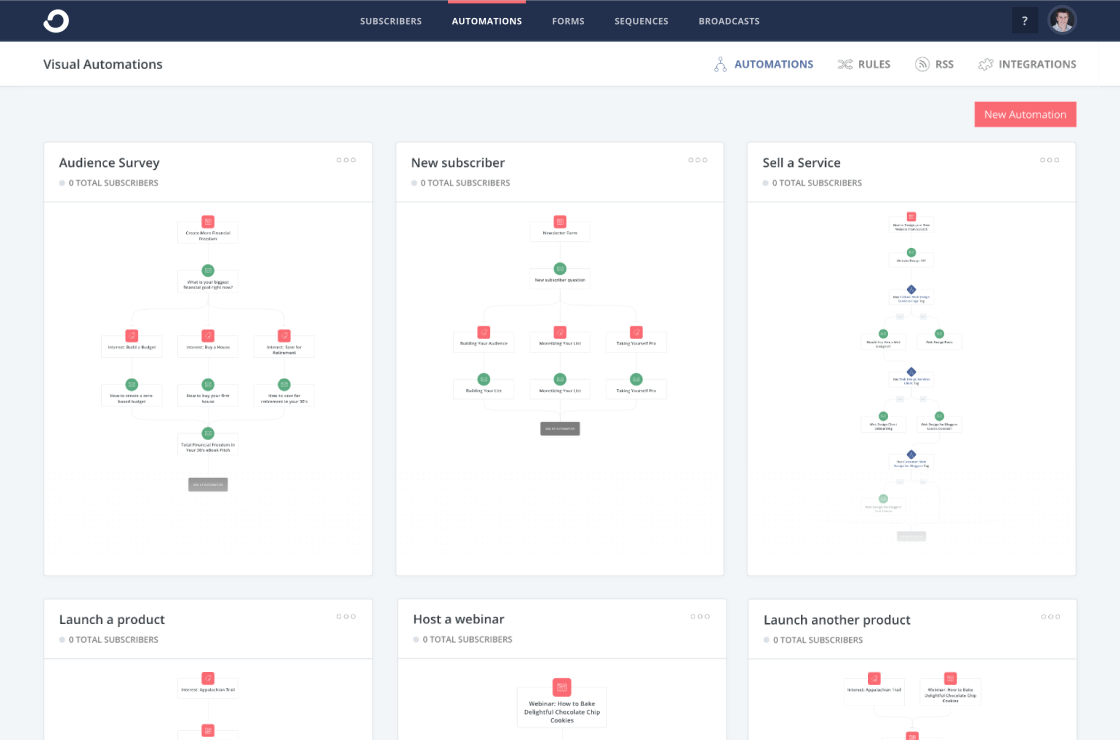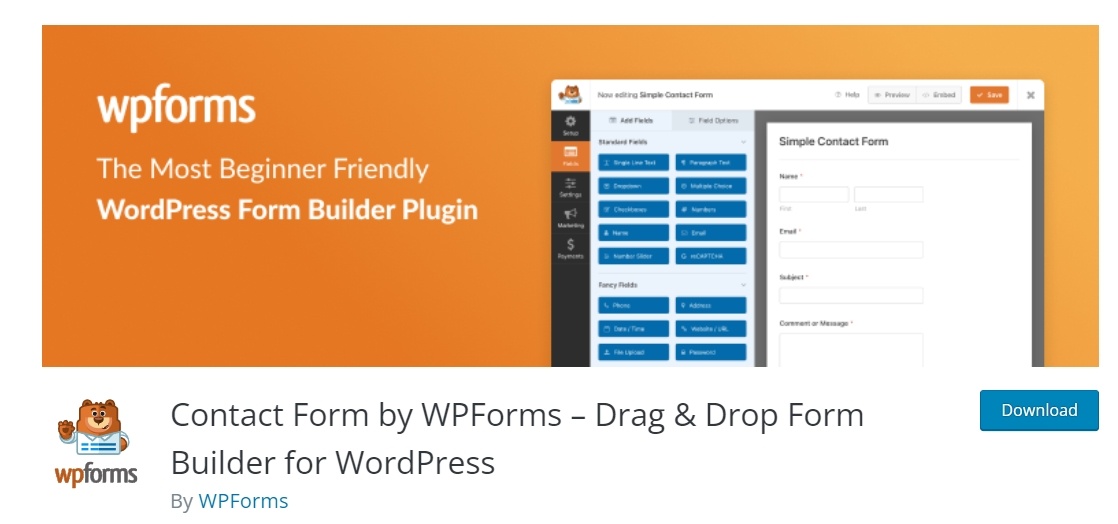 As the name suggests, the Contact Form by WPForms plugin helps you add forms to your website, and that includes those that help with email marketing.
It integrates with services such as AWeber, Drip, ActiveCampaign, GetResponse, and many others, meaning that new subscribers are immediately added to your lists.
The plugin comes with over 900 pre-built form templates which you can then customize as required via their drag and drop form builder.
And of course you can add multiple other types of form to your WordPress site, such as contact forms, surveys, user registration forms, booking forms, and so on.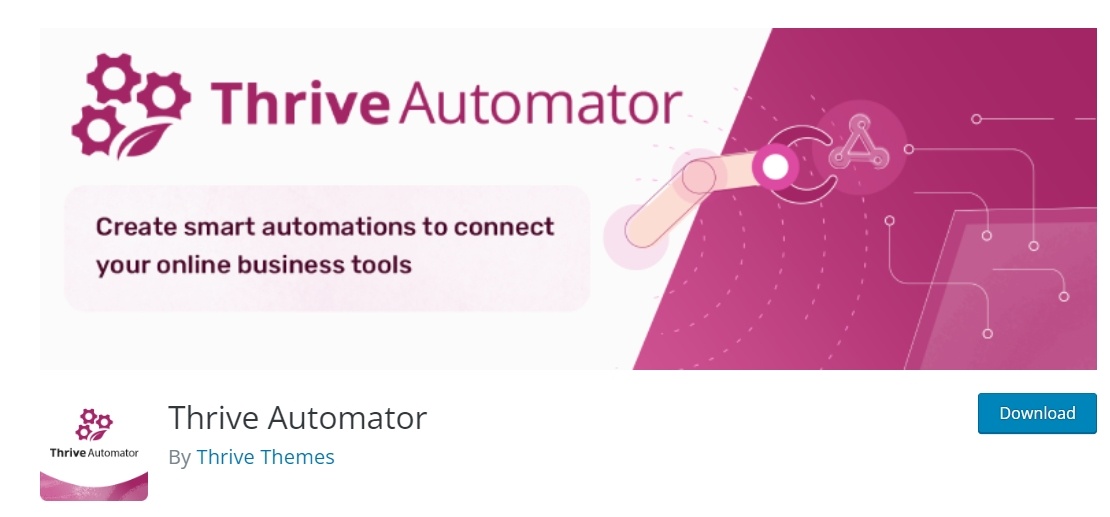 Thrive Automator is a plugin for WordPress that lets you create various automations on your website, including those related to email marketing.
It integrates with most of the top email campaign services and CRMs, from HubSpot to AWeber to Keap to MailChimp and multiple others. To integrate, sometimes you'll need a (free) Thrive Themes account in order to connect, for others you'll need the service's own plugin (such as those already mentioned).
Once connected, you can do things like add subscribers to an email list, such as after opting in or making a purchase, as well as react to events in order to 'tag' subscribers so that, for example, they move to a different email marketing campaign.
7 Tips for Getting the Most Out of WordPress Email Marketing Plugins
Use the following tips to get the most out of WordPress email marketing plugins:
1. Choose The Right Plugin
Determine what your needs are—for example, based on the email campaign service you use, the type of website you run (for example, it is ecommerce), and what your goals are—and pick an appropriate plugin.
You might also want to test out two or three before choosing one that best meets your needs.
2. Mobile Optimization
Considering that half or more of your visitors may access your site on a mobile device, it's worthwhile checking that the email subscription forms created by your chosen plugin are mobile friendly.
3. Ensure They Are Well-Maintained
To avoid being left with a potential security issue on your website, look for a plugin that is popular as well as regularly updated and maintained.
When setting up your WordPress website for email marketing, choose well-maintained plugins, with opt-in forms that are mobile-optimized and that can be A/B tested
Click To Tweet
4. Take Advantage of Automation
Use plugins that help you automate repetitive tasks, saving you time and helping you connect with your audience effectively. Such tools can help you grow revenue by, for example, sending a prospect an email at just the right time to encourage them to purchase.
5. Look for A/B Testing Features
The best plugins for WordPress email marketing will allow you to test one version of a subscription form against another.
Tiny changes can have a significant impact on your conversion rate, and over time this can potentially mean hundreds or even thousands more email subscribers added to your list.
6. Backup Your Website
It's always a good idea to ensure you have a backup of your website before installing (or removing) any plugin.
While relatively rare, plugins can sometimes have unintended consequences, but if you have a backup you'll know you can always rollback to a previous version of your site.
7. Keep Your Plugins Updated
The best plugins are regularly updated, such as to keep up with the latest version of WordPress, to add new features, or to close any potential security vulnerabilities.
Keep an eye on the plugin dashboard in the WordPress dashboard, and update any plugins where an update is available.
Frequently Asked Questions
How Do I Send Email From My WordPress Website?
You can either integrate your site with an email campaign service, and/or integrate with an SMTP service for the purpose of sending emails. The plugins listed above give you various options for doing this.
Can You Send Bulk Emails From WordPress?
While this isn't legal advice, unless you're emailing subscribers who have opted in and agreed they want to hear from you, the best option (whether or not you're on WordPress!) is simply not to do so. Otherwise, you can easily find yourself with either your site shut down or facing legal issues.
Instead, use one of the plugins above (or similar) to integrate with an email marketing service, build a legitimate list of interested subscribers, and email them information they'll find interesting and valuable on a regular basis.
Is It Free To Email From WordPress
WordPress itself doesn't provide email services, but many of the plugins listed above integrate with email services that offer free plans, such as free trials, or free until you hit a certain number of subscribers.
Paid services mean you get good support, reliable delivery and quality software that adds value and revenue to your own business. In other words, if you're approaching email marketing in the right way, such services more than pay for themselves.
To Conclude
Email marketing with WordPress is likely a lot simpler than you think! Often all it takes is selecting and then adding the right plugin, such as those shared above.
Doing so usually only takes a few seconds, but gives you access to a wealth of new functionality, enabling you to do things such as add subscription forms to your website to collect email addresses, and email people based on actions they take when on your website, such as making a purchase.
To start, pick one that looks the most suitable for you, and go from there. If you find it doesn't quite do what you want, it can just as easily be removed (such is the beauty of plugins!), and then simply repeat the process until you find a good match.