The term 'lead magnet' refers to something you offer to your target market that provides immediate value, attracts them to you, and is valuable enough that they are willing to exchange their contact information in order to get it.
A #leadmagnet must be valuable enough to overcome any objection your target market may have about giving you their contact information
Click To Tweet
Commonly-used lead magnets include checklists, cheatsheets, reports, whitepapers, videos, webinars, discount offers… and a whole lot more:
So what lead magnet tools are available that help you both create lead magnets in the first place, and then promote them around the web?
That's what this post explores, giving you 7 top tools that help attract more leads and higher conversions through the lead magnets you offer.
Recommended: What Makes a Good Lead Magnet?
7 Top Tools to Create and Promote Lead Magnets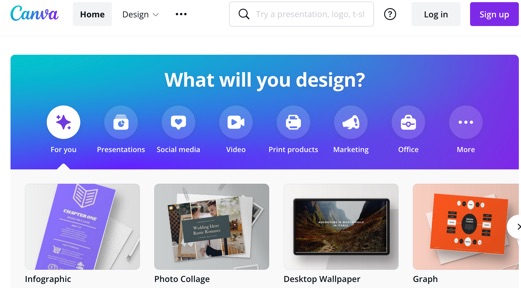 Canva is one of our most-used online tools at EverywhereMarketer, including for the header graphics on this blog.
It can also be used to create professional-looking lead magnets, such as checklists and cheat sheets.
In fact, it comes with a good number of templates for just that purpose, which you can either use directly or use to inspire your own designs.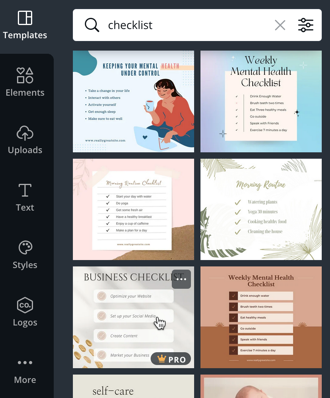 The finished design can be downloaded as a PDF, and for longer lead magnets it supports multi-page downloads.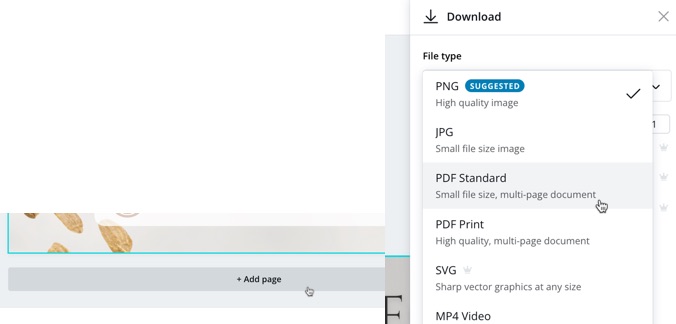 It's great for team use too, supporting the ability to collaborate with others through the same account, whether simply sharing designs for feedback or working on one together.
Apart from creating the lead magnet itself, Canva is also useful for creating associated artwork you can use to help promote it, including for example resizing the design as a thumbnail.
See below for an option to turn these designs into 3D graphics, such as for report covers.
Use Canva to create professional-looking lead magnets like checklists and cheatsheets. Use their templates directly, or to inspire your own designs.
Click To Tweet
Canva's perfect for design-rich lead magnets up to a few pages long.
But less suitable for longer, more text-heavy lead magnets, such as reports, whitepapers and ebooks.
For that, Google Docs is invaluable and also of course freely available via your Google account.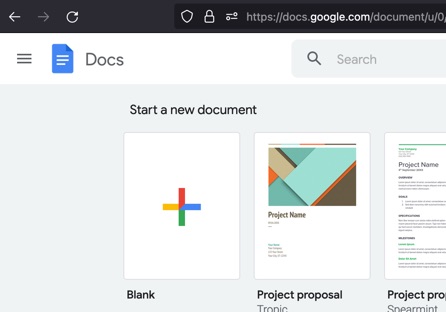 It makes it easy to create and update your lead magnet from any device, as well as freely collaborate with others, comment on changes, keep track of updates, and more.
You can also export quickly and easily into downloadable PDF format.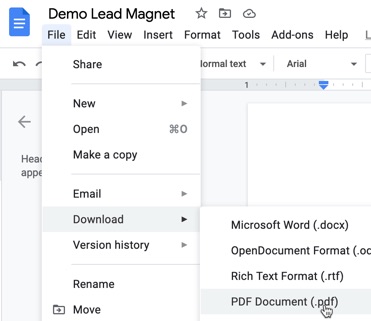 You can also of course potentially use Microsoft Word, which I sometimes use for its superior editing and document design capabilities.
But that increased complexity also makes it more cumbersome in set up, use and for purposes of collaboration.
Google Docs is perfect for creating effective lead magnets, from cheatsheets to longer reports. Export as a PDF and offer via a tool like Optinopoli.
Click To Tweet
As well as graphics- or text-based lead magnets, you might also want to consider offering access to video of some kind.
That might involve you or someone on your team talking to camera and/or screen sharing, or maybe some existing footage, maybe from a workshop or speaking at a conference.
Either way, the content needs to be compiled and edited.
Unless you're large enough to have a video editor on your team, you can either hire an outsourced video editor specifically for the task in hand, or take care of it in-house via suitable software.
For the latter, if you're on a Mac, I'd recommend ScreenFlow, which has steadily become more powerful over the years, and now provides features such as a title library, simultaneous screen, camera and mic recording, video filters and automatic background removal.
What's more it's relatively straightforward to start using, even if you've no specific video editing experience or training.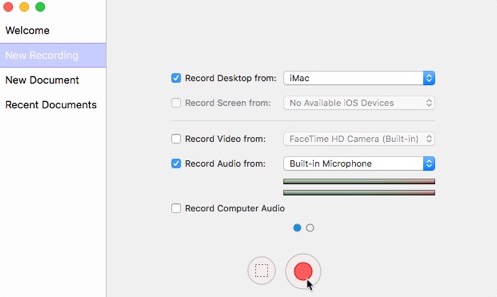 But if you're not on a Mac?
For PC users, Camtasia is another excellent choice (and incidentally covers Macs too).
Its features include templates and pre-built assets (such as music and sound effects), the ability to record your screen (desktop or iPhone) or through your web camera, annotations, transitions, animations and a lot more.
Both tools give you the ability to create a polished, professional video that can be offered to prospects as a high-value lead magnet.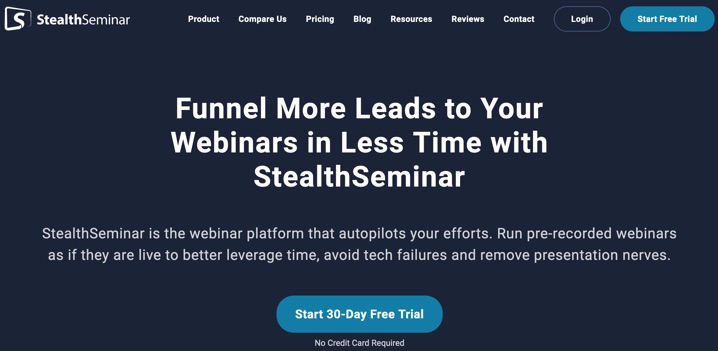 Another video-based lead magnet that provides a lot of value is the webinar or training session, that might be delivered live—but for the purposes of a long-term lead magnet, doesn't have to be.
If you want a lead magnet capable of attracting leads on an ongoing (and often 24/7) basis, continually presenting the same webinar over and over is not just exhausting, but also not the best use of time.
So what's the alternative?
Essentially, you need an evergreen webinar that for all intents and purposes for your audience appears to be live, but is instead simply a video that autoplays at times of your choosing.
There are various such services out there, but after experimenting with a few well-known ones and finding some frustrating issues, the best I've found by far far is SteathSeminar.

They provide facilities such as the ability to:
Set up your own registration and 'watch' pages...
Host webinars on your own domain (or use a separate one they provide, unconnected with StealthSeminar)...
Schedule webinars to occur as regularly as you wish, and on repeat…
Split test landing pages, essential for optimizing conversion rates over time (on another well-known and popular service I tried, this just didn't work at all which was disappointing—but works perfectly on StealthSeminar)...
StealthSeminar is one of the best tools for creating evergreen webinars that can act as powerful lead magnets for attracting your market onto your list.
Click To Tweet
And their customer support is top notch, personalized and highly rated, whereas with another service, I received bland 'cookie cutter' type responses that failed to address what I was asking.
The one drawback I found is that the service charges an extra monthly fee to be able to properly integrate with popular email campaign services, so that you can send your own follow up messages to attendees for example.
Otherwise you need to stick with the default messages StealthSeminar send out on your behalf.
Apart from that, StealthSeminar provides an excellent tool for creating a valuable lead magnet in the form of evergreen webinars that can attract your prospects, build your relationship with them, and encourage them to do business with you.
While Canva works for most purposes, sometimes you want a graphic for your lead magnet that's a little more '3D', such as an ebook or report cover.
I've previously used myecovermaker.com to create eye-catching designs that help increase conversions.
It is a subscription tool, so it helps if you're creating such graphics regularly.
You can also simply find someone on Fiverr to take care of it for you.
The few dollars it costs upfront for your lead magnet graphic becomes more than worth it as it delivers dozens if not hundreds of leads for you over time through higher conversions.

Once you have a lead magnet, use Optinopoli to promote it both on your blog or website, as well as other sites around the web, such as platforms where you've published repurposed content.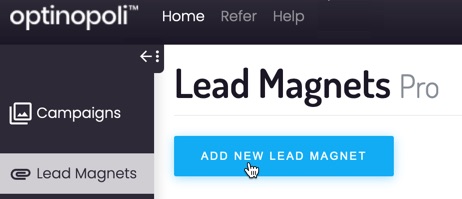 If your lead magnet is something downloadable, you can also upload it directly to Optinopoli, saving a lot of time and effort over, for example, trying to upload it to your website via SFTP or to say an S3 bucket.
After setting up your lead magnet in Optinopoli, you can then set up multiple campaigns to promote it.
This might include sticky bars and popups on your website, as well as quick and easy landing pages you can set up in seconds and link back to from other content platforms including social media.
Recommended: 11 Lead Magnet Examples to Use for Your Business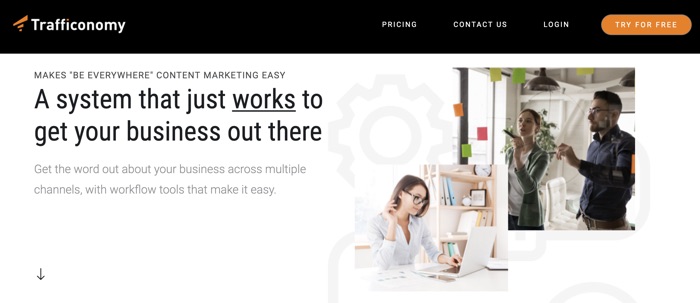 One of the highest converting lead magnets available is where the resource you're offering visitors has a high degree of relevance to your content.
In other words, the fact that someone is consuming your content means that you know they have an interest in the topic your content addresses.
Offering them something with a high degree of relevance to that same topic is always likely to perform better than a generic offer, often doubling or tripling conversion rates.
Sure, these High-Relevance Optin Offers (I'll refer to them as HROOs) involve more work upfront to create than a generic use-everywhere offer.
But on the other hand:
This usually takes only a few minutes and can be easily delegated or outsourced…
They can be based on the content itself (for example, a checklist-type summary of the same info), so are easy to create…
You can use that same HROO when your content is used elsewhere, multiplying the number of leads your content attracts.
And that brings me onto Trafficonomy, and how this software fits in...
Trafficonomy is a must-have tool for making content marketing more efficient and effective, automatically generating campaigns (based on template campaigns you've created) each time you publish content on say your blog.
Essentially, these campaigns contain processes and tasks you need to get done each time you publish, automatically creating, scheduling and assigning tasks to team members (rather than trying to manage this type of thing through spreadsheets for example, which is a super-inefficient way of doing it).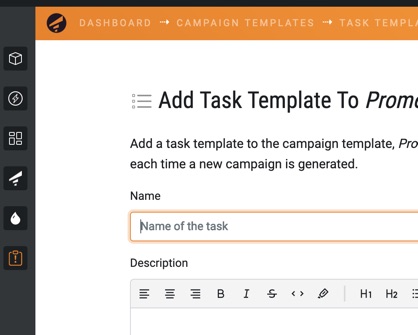 How does this relate to lead magnets?
One such regularly-delegated task could be for example to republish each piece of content on to say Medium, including creating an opt-in campaign in Optinopoli to offer your HROO to readers of your Medium story.
(If your lead magnet is already set up in Optinopoli, it only takes a few seconds to create new campaigns for it).
In doing so, you multiply the number of leads your lead magnet delivers (and multiply it yet further by repurposing the content across other platforms too).
Another lead magnet-related task created and assigned via Trafficonomy could be to offer the lead magnet via a standalone post on social media, as a useful resource to your audience, even scheduling it to happen several weeks after the original content was published.
Again this helps to multiply the number of leads your lead magnet attracts, and grows your ROI.
To Conclude
In this post, we've looked at 7 top lead magnet tools that help you create and promote lead magnets, in the process generating more leads and higher conversion rates.
Try picking just one tool from the above list that you can start to use and that you think will make the biggest difference to your lead acquisition activities.