For all the content in the world that you create and hope to get ranked highly on search, there is of course an easy, far quicker (and effectively free, if you do it right) way to get right to the top of Google—and that's to pay for it directly with paid advertising.
With the right offer in place for the right audience, along with optimizing your ads and your landing page appropriately, you can run effective advertising that provides a positive ROI, bringing in potentially far more revenue than you're spending on your ads.
Google Ads 'Responsive Search Ads' (RSAs) use machine learning and AI to optimize ads for you, giving you higher performance and easier ad management. #googleads
Click To Tweet
With Google Ads Responsive Search Ads, Google optimizes your ads for you by using the data they collect from running your ads alongside other relevant data, making effective advertising on search easier to achieve.
This post details what their Responsive Search Ads are, how to create them, and provides you with some best practices so that they're set up in the right way.
What Are Google Ads Responsive Search Ads?
At the time of writing, you can create Expanded Text Ads (ETAs) as well as Responsive Search Ads (RSAs), but the former are being retired at the end of June 2022.
This means that, if you're using ads on Google Search, it's essential that you learn to master Google RSAs, preferably sooner rather than later.

The move to phase out ETAs is part of a general move towards automation, including the use of machine learning, within Google's ad products.
… 15% of search queries every day are new searches that we've never seen before… it's more important than ever to make it easier for people to connect with your business through relevant and helpful ads. Automation is key to keeping pace with these trends.
— Sylvanus Bent, Product Manager, Google Ads
According to Google, advertisers increase their conversions by an average 7%, with a similar cost per conversion, when moving from ETAs to RSAs with the same assets.
So How Do Google RSAs Actually Work?
With ETAs, to be able to test and thereby increase performance, it was advisable to add at least three ETAs to each ad group.
As data came in, you could then for example, turn off lower-performance ETAs, test other variations, and increase results over time.
In contrast, with Responsive Search Ads, you don't need more than one in each ad group.
With Responsive Search Ads, enter multiple headlines and multiple descriptions. Google tests these for you using machine learning and AI. #ppc
Click To Tweet
Rather than requiring you to monitor ad performance in order to adjust which ads were shown, Google largely takes care of this for you.
When creating a RSA (as detailed below), you enter in multiple headlines and multiple descriptions.
In the course of displaying your ad, Google rotates these around to find the best performing combinations.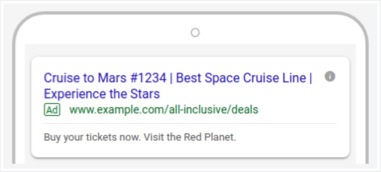 Your titles and descriptions (known collectively as assets) can be used in any order, unless you've chosen to pin them to specific positions.
In displaying your ad, a version of your ad that performs well under one set of circumstances, might not work as well under others.
Google optimizes your ad based on factors such as the following, learning as it does so which version of your ad performs best under which circumstances:
The search query.
Where the ad is shown (such as partner sites).
Who the ad is shown to (so which users respond best to which ad copy combinations).
While it generally takes longer to create RSAs in the first place, it then takes less time to manage them, and their performance should be stronger.
While it takes longer to create Responsive Search Ads, they're easier to manage and their performance should be stronger. #googleads
Click To Tweet
Of course, to optimize your ads effectively, Google needs enough data to work with. Depending on your budget, this will likely take some time to build.
That means the performance of your Responsive Search Ads should generally improve over time. It's important to realize that early performance won't accurately reflect the optimized potential of those ads.
How to Create Google Ads Responsive Search Ads
You create a Responsive Search Ad much like any other.
Within a relevant ad group, click the blue '+' to create an ad, selecting the Responsive search ad option at the top.

If you've previously created Expanded Text Ads in Google, you'll notice the interface looks a little different.
There's space for up to 15 headlines and 4 descriptions. The preview of your ad will rotate these around as you are editing so you can see how certain versions of your ad might look in practice.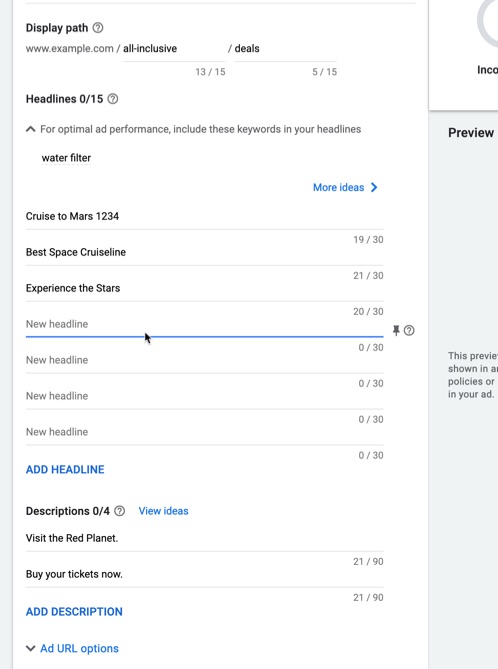 Over on the right, Google also lets you know how to improve your ad as you go along, so they can better optimize it for you. This includes advice to:
Add more headlines.
Include popular keywords in your headlines.
Make your headlines more unique.
Make your descriptions more unique.
For each, they also provide you with ideas to help you improve.
(Best practices for Google Ads Responsive Search Ads can be found below).
And once your RSA is running you can see how it's performing through the normal Google Ads reporting interface.
Remember, as noted above, Google needs plenty of data to be able to optimize it effectively for you.
Too many advertisers see their initial numbers and end up pausing their ads because they're not cost effective.
But over time, as Google optimizes for you based on increasing amounts of data, these numbers are likely to improve, and it's important to give that chance to work.
With a Responsive Search Ad, Google rotates your headlines and descriptions around to find combinations that provide the highest performance. #onlineads
Click To Tweet
Split Testing Your Landing Page
In addition, you should be testing the page that your Responsive Search Ad points to.
Small adjustments to the page—such as in the headline, the layout, the colors used, other text on the page, images, video, and so on—can all make a drastic difference to your conversion rates, affect your cost per lead or sale significantly, and transform an ad that was barely breaking even (or less) into a highly profitable ad you can run long-term.
But you don't know until you test.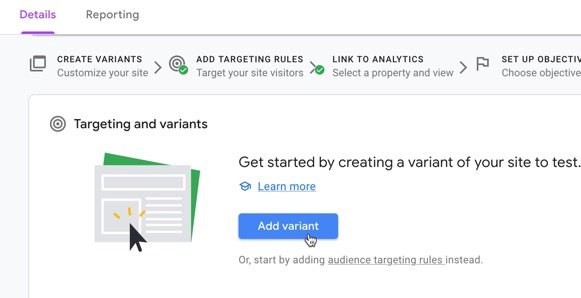 Popular split testing tools include the following:
Related:
Google Ads Responsive Search Ads: Best Practices
Google provides a useful video on best practices for Responsive Search Ads.
Here's what they recommend (images shown here are from the video above):
Provide at least 5 distinct headlines, but preferably 8 to 10.
In at least two of your headlines, include one of your keywords.
In another three or more headlines, do not include your keywords. Instead, try highlighting information such as benefits and features, shipping information, or a problem you're solving.
Don't use the same or similar phrases across different headlines, as this will make for less effective ad combinations by reducing Google's ability to test different approaches.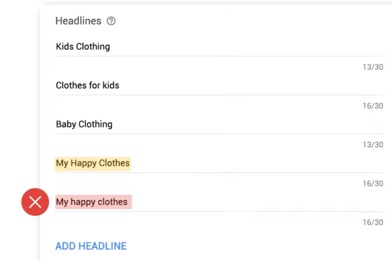 Use headlines of different lengths. You can use up to 30 characters maximum, but avoid using the full length on each one. Some might be as short as just a couple words.
Add at least two descriptions—each Responsive Search Ad can show up to two descriptions at one time.
You can pin headlines and descriptions to specific positions. This is generally not recommended as it can reduce optimization, but it can be useful if you have for example a special offer or a disclaimer that needs to appear each time. But, by pinning more than one asset in the same position, one of them will always appear, and Google can still optimize your ad and look for the best combinations.

To Conclude
Google's search advertising means you can get right to the top of the search results almost immediately for keywords your market is searching for right now.
However, optimizing those ads so that they're as cost effective as possible has traditionally been a fairly laborious process, and requires a certain amount of expertise to do so effectively.
As this post has shown, Google Ads Responsive Search Ads mean that Google does a lot of the heavy lifting for you, using all their data to optimize your ads effectively and show the right ad to the right audience at the right time.