On LinkedIn, but wondering what steps you can take to help lift your presence and grow your visibility?
LinkedIn analytics tools can give you vital insights into your current status on the platform, and help you improve and optimize your results.
What's one of the best steps you can take to boost your LinkedIn performance? Use an appropriate analytics tool to provide the insights you need.
Click To Tweet
They can give you insights into, for example, better understanding your audience, assessing the effectiveness of your content, and even take you behind the curtain to illuminate tactics used by your competitors.
But what tools are available? And how do you know which one is best for your business?
This post details over 9 of the top LinkedIn analytics tools available today, including both free and premium choices across a wide range of budgets.
But before we dive in, let's first understand the benefits of putting such tools into action...
What is a LinkedIn Analytics Tool?
Want to master LinkedIn?
Then start using a LinkedIn analytics tool so you're making data-driven decisions based on the valuable insights such tools provide.
Want to master LinkedIn? Start using a LinkedIn analytics tool so you're making data-driven decisions based on the valuable insights such tools provide.
Click To Tweet
Insights include things like:
Who's checking out your page...
How people interact with your posts...
The demographics of your followers.
Armed with this information, you can improve your LinkedIn strategy, including:
Fine-tuning your content strategy — get insights into the type of content that resonates best with your audience, which helps you then optimize your content strategy for better engagement and reach...
Increasing the impact of influencers — identify influencers in your niche who are engaging with your content. Understand the impact they're having and illuminate ways in which you can help magnify it...
Posting at the most effective times — see when your audience is most active so you know when best to post to maximize engagement...
Optimizing ad spending — see which ads are performing well and which need adjustments, enabling you to optimize your ad spend and achieve the best ROI.
What Types of Data Do These Tools Access?
LinkedIn analytics tools work by pulling metrics from LinkedIn that give you insights into your LinkedIn presence and performance, such as:
Demographic data — information about your audience, such as their job roles, industries, seniority levels, and locations...
Engagement metrics — such as likes, shares, comments, and other forms of engagement that your posts are receiving...
Follower insights — data about your follower growth over time and your followers' geographical and professional backgrounds...
Visitor statistics — information about who visits your page, how often, and what actions they take...
Content performance — analysis of your posts' performance in terms of reach and engagement...
Ad performance — insights into how your LinkedIn ads perform and who they reach.
LinkedIn analytics tools can give you vital insights into your current status on the platform, and how to improve and optimize your results.
Click To Tweet
Let's take a look at over 9 of the best LinkedIn analytics tools available...
9+ Top LinkedIn Analytics Tools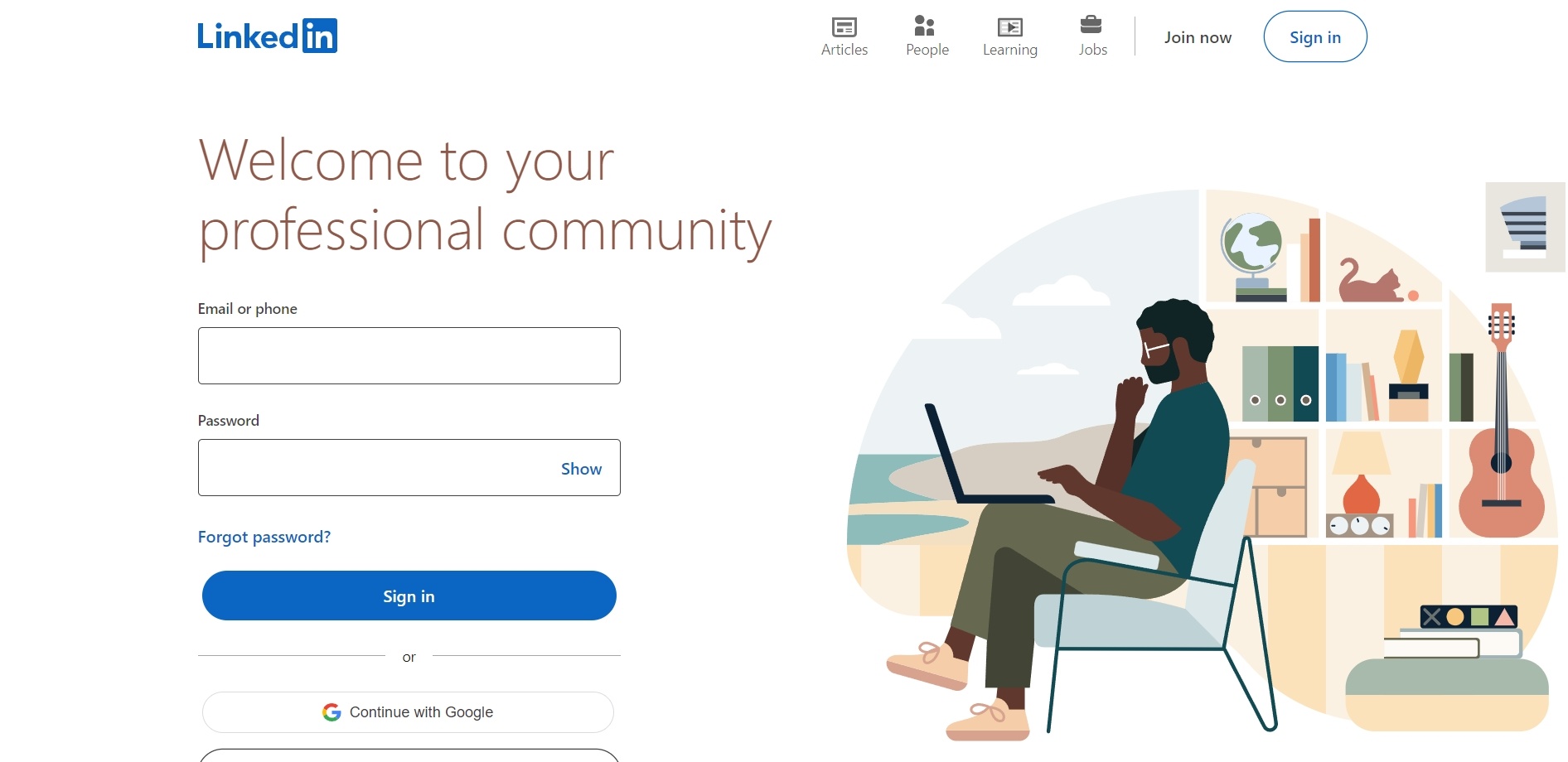 LinkedIn's native and freely available Analytics software is an intrinsic part of the platform, providing basic insights about your posts, followers, and page visitors, and is an excellent starting point for businesses or individuals just beginning their LinkedIn journey.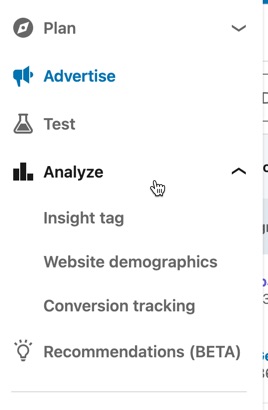 To access, simply click on the Analyze tab from the tools available on your LinkedIn Page.
While the features are admittedly relatively basic compared to other more specialized tools, it provides enough information to provide some basic insights and at zero cost.
To summarize, LinkedIn's built-in Analytics tool:
Offers insights into post-performance (likes, shares, and comments)...
Provides demographic details about your followers (including job function, seniority, and location)...
Shows visitor metrics like page views and visitor demographics.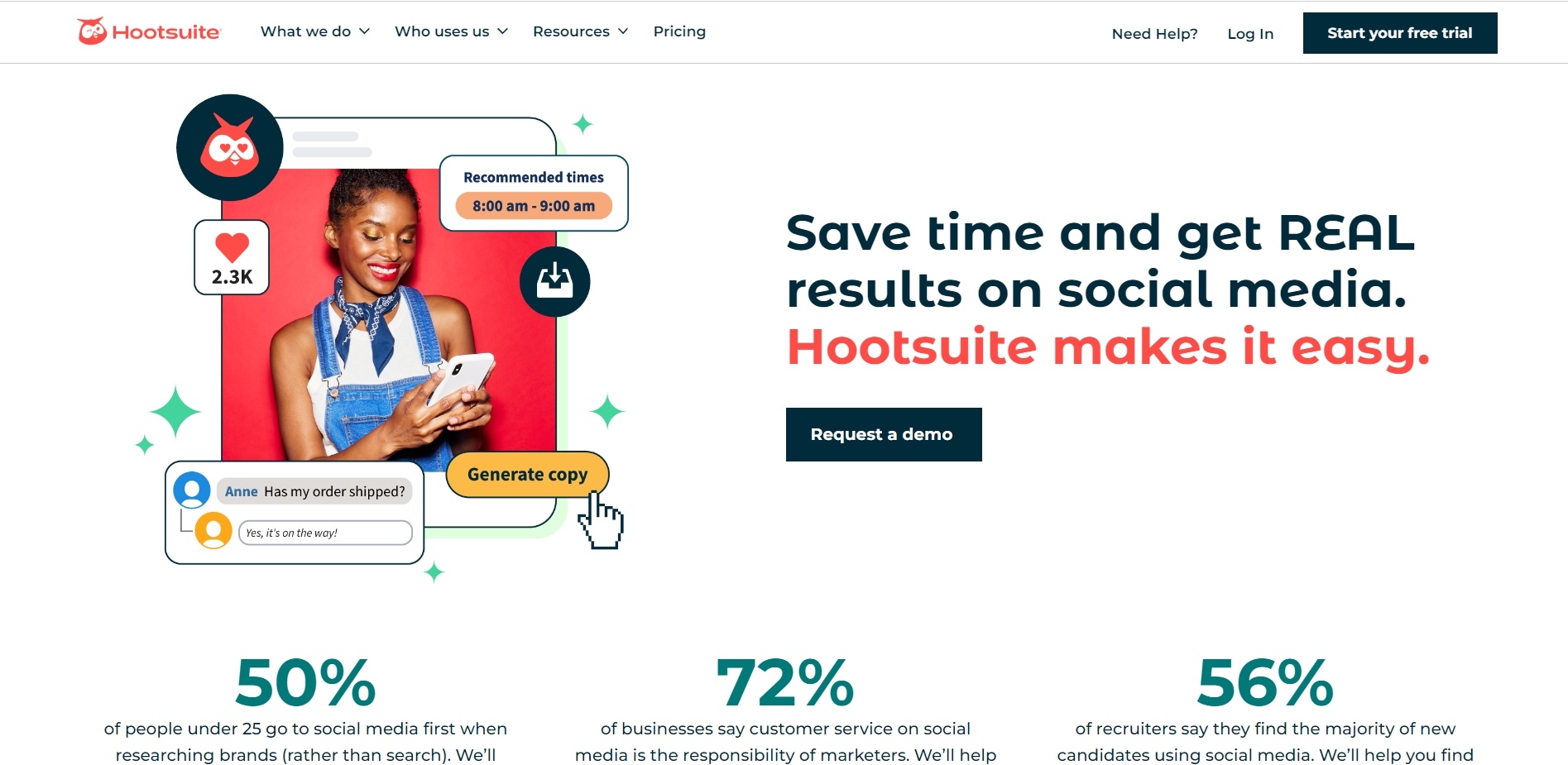 Hootsuite covers more than just LinkedIn of course, and can act as a general command center for all your social media accounts.
As well as tracking the performance of your LinkedIn page, it makes it easy to manage your content, including scheduling posts and managing (and responding to) comments.
On the downside, the feature set may be a bit heavy and confusing to those who are new to social media management.
Hootsuite starts their pricing at $99.00 a month, with a free 30-day trial available.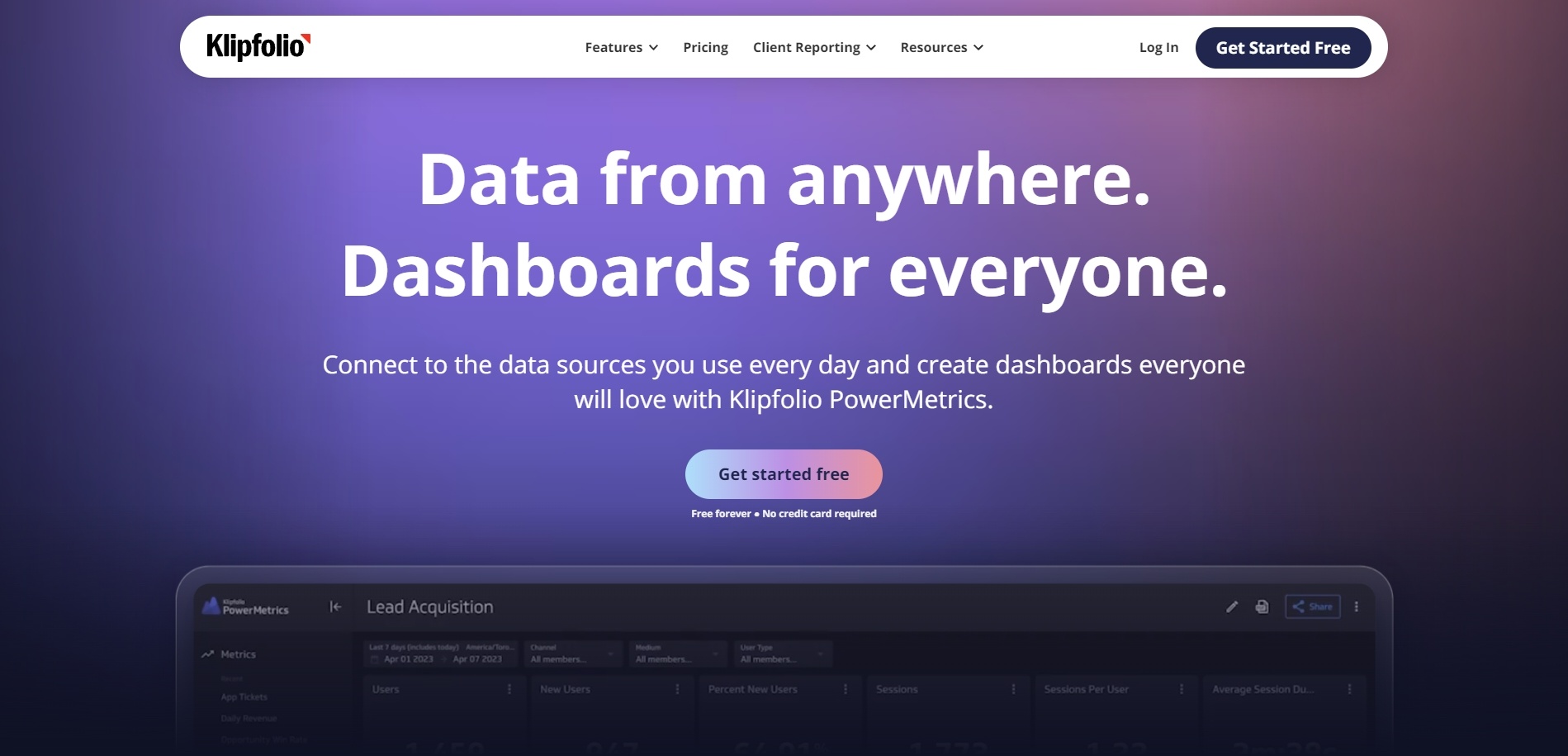 Klipfolio is a data analytics platform that can integrate with LinkedIn, giving you the ability to turn your LinkedIn data intoan insightful, real-time dashboard.
You can customize your dashboard to focus on the most important metrics you want to measure for your business, providing clear visual representations of your LinkedIn data.
Pricing options start at $90 per month, with a free 30-day trial period.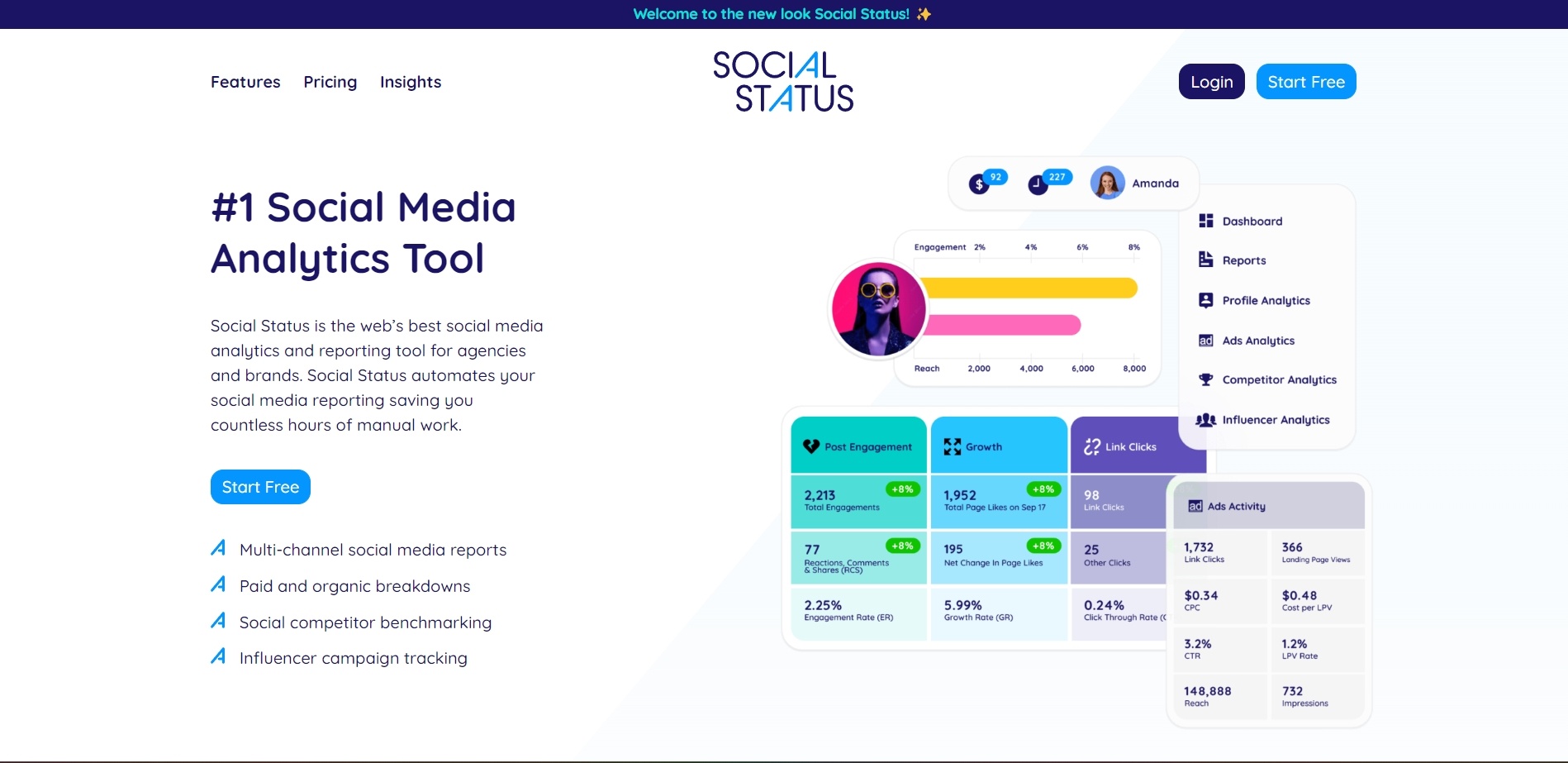 Social Status is a social media analytics platform, helping users to track, analyze and enhance their LinkedIn performance by providing actionable insights.
Monitor the performance of your posts and gain insights and understanding into the type of content that works best for your audience. It also provides competitor analysis, allowing you to benchmark your LinkedIn strategy against others in the industry.
When it comes to LinkedIn analytics, Social Status has a comprehensive feature set. Whether it's post-performance analysis or competitor benchmarking, this tool has you covered.
You can start using it for free, with pricing for unlimited access starting at $9 per month.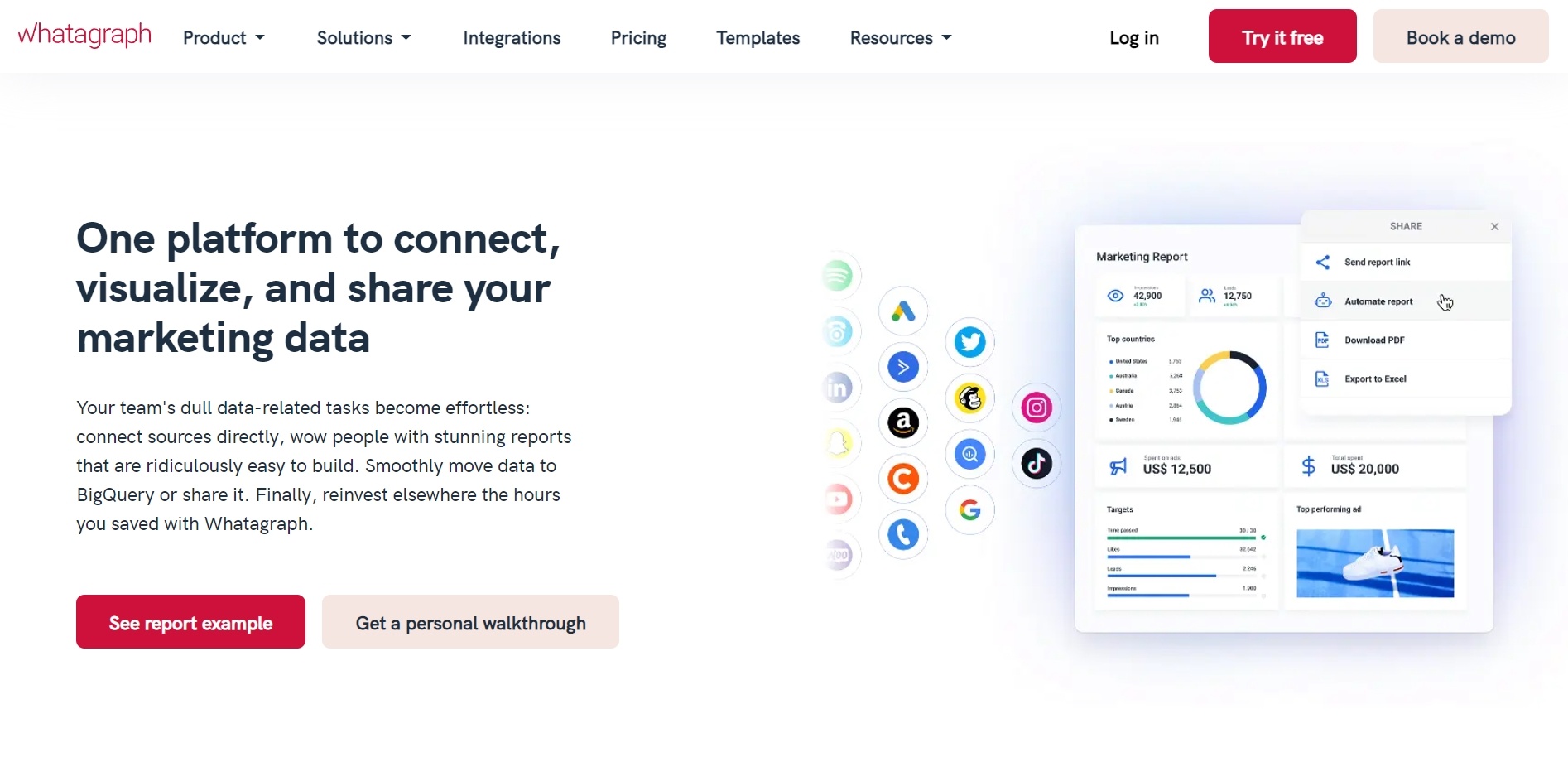 Whatagraph is a marketing performance reporting tool that can pull in data from your LinkedIn account and display it in an easy-to-understand way.
You can think of it as a translator between you and your LinkedIn data, making the data meaningful.
It helps you visualize your LinkedIn data through automated reports, that can then be shared with your team or with clients, as well as helping to keep you on track with LinkedIn standard metrics.
Pricing starts at $223/month, billed annually.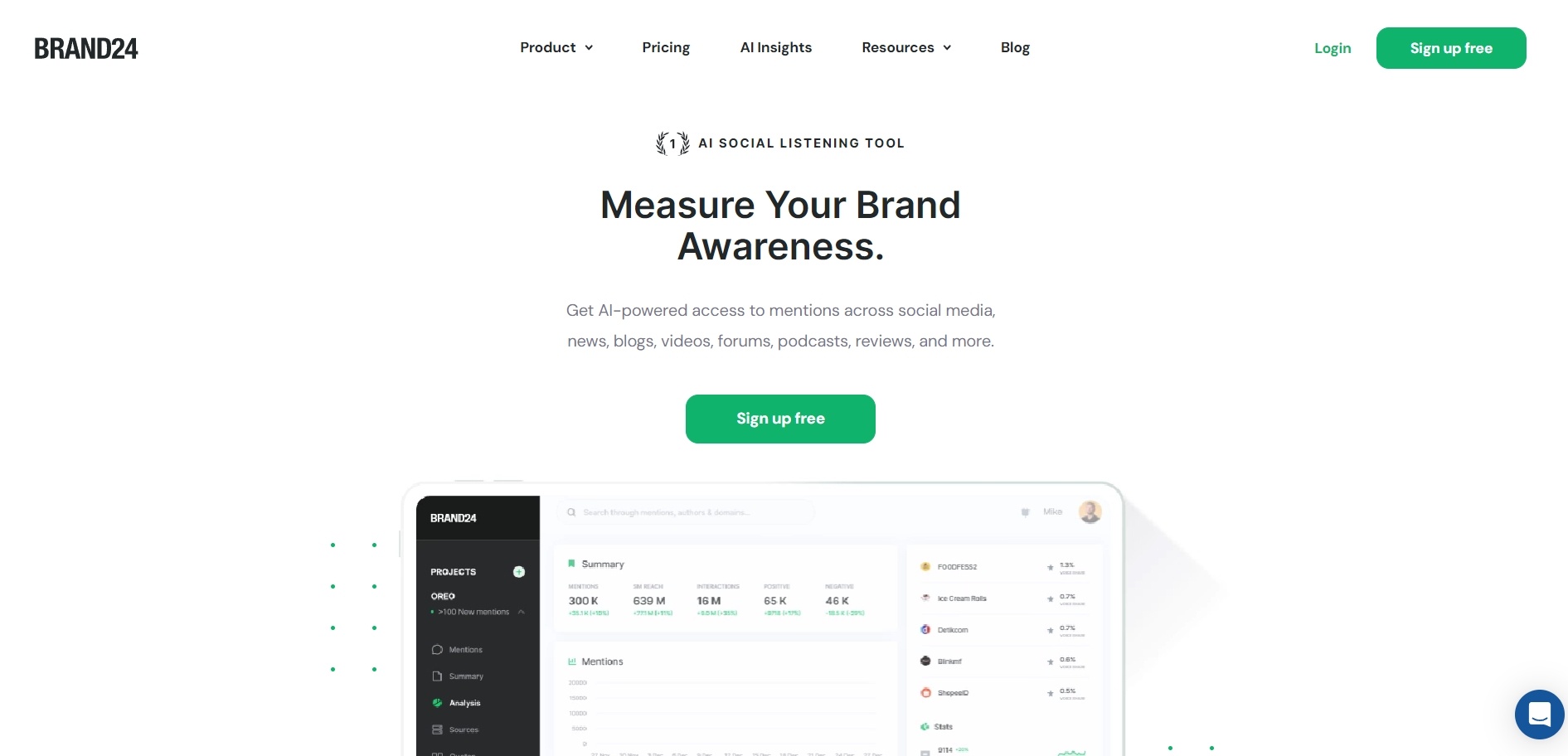 Brand24 is different to the other tools listed so far in that it doesn't focus on metrics such as engagement and follower demographics, but alerts you to and analyzes mentions of your brand on the internet, including on the LinkedIn platform.
In brief, it:
Alerts you whenever your brand gets mentioned on LinkedIn...
Analyzes mentions and provides insights about your brand...
Helps you engage with your LinkedIn audience.
Pricing starts at $99 per month.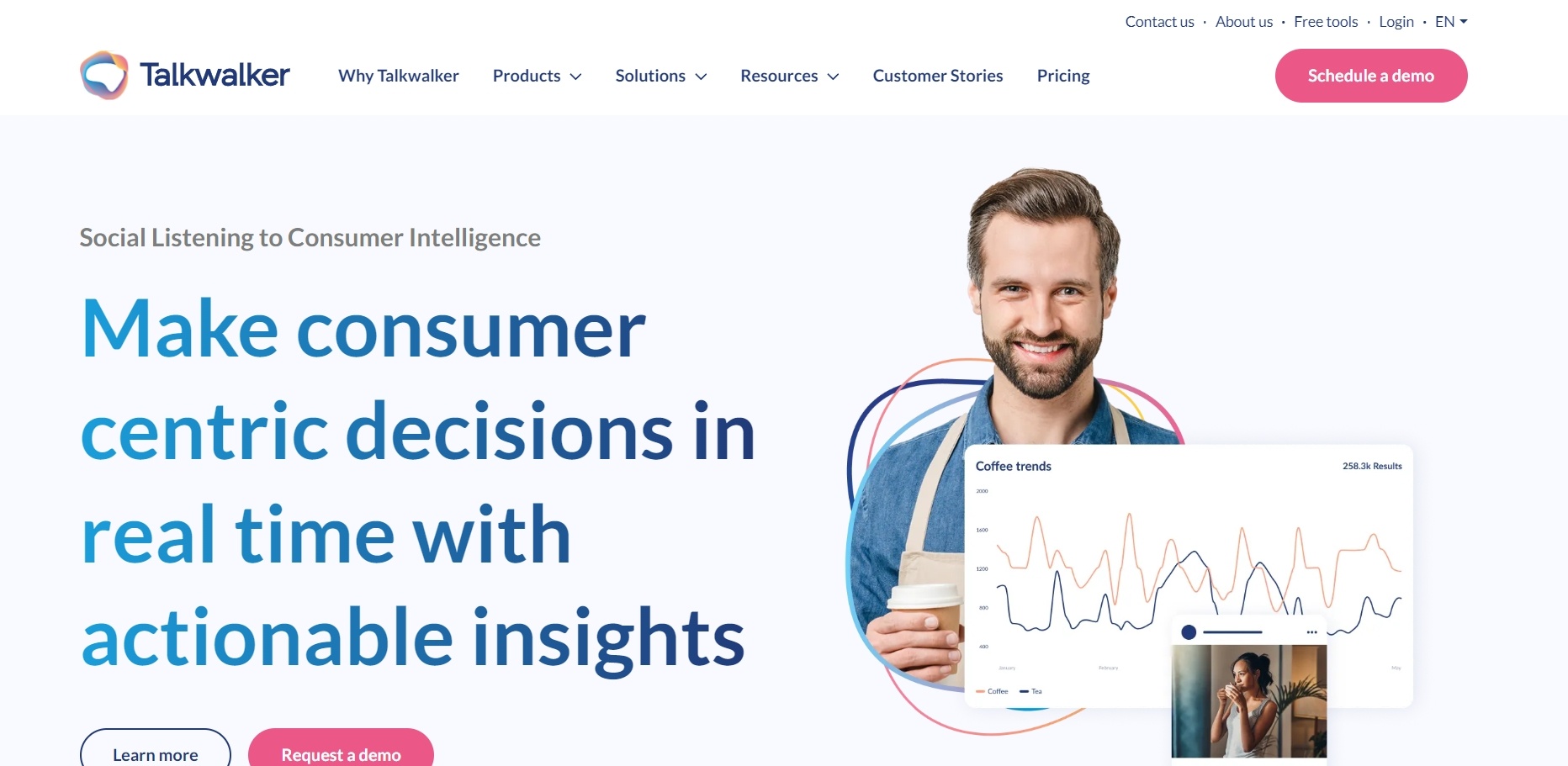 Talkwalker also provides social listening capabilities, listening for and analyzing mentions of your brand to assess sentiment across social media platforms, including LinkedIn.
It then layers in data analytics on top, such as reporting on KPIs relating to your content.
You can also use the tool for competitor analysis.
Pricing information isn't available on the site, but you can request a demo of the software and speak with a sales consultant.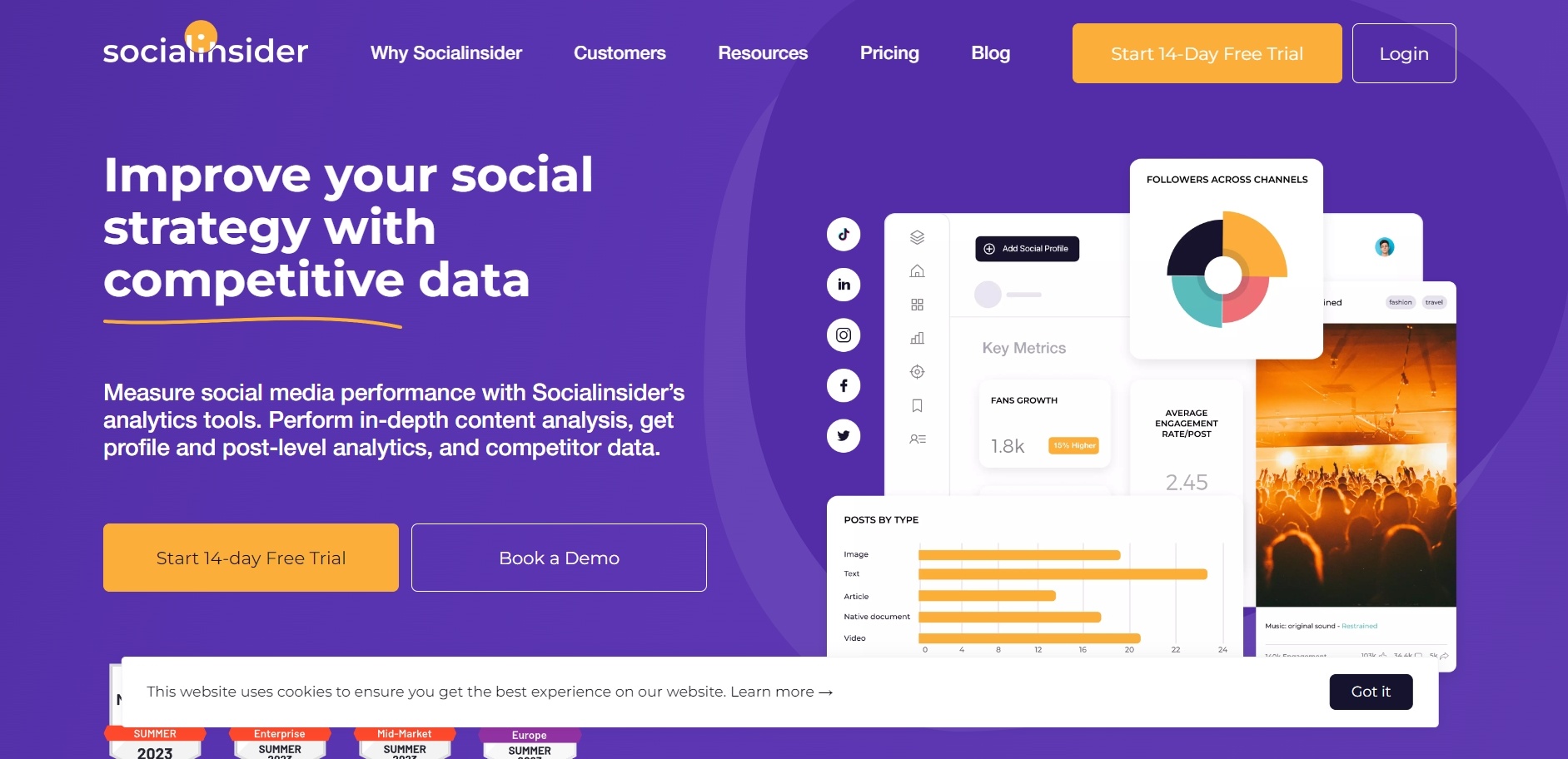 Socialinsider is a social media analytics tool that specializes in competitor analysis, and can be used to gain insights into your competitors' LinkedIn strategy.
Use the tool to compare your LinkedIn metrics with those of your competitors, and see opportunities to get ahead. Insights include showing you the best time to post and which type of content works best for your audience on the platform.
Pricing starts at $124/month.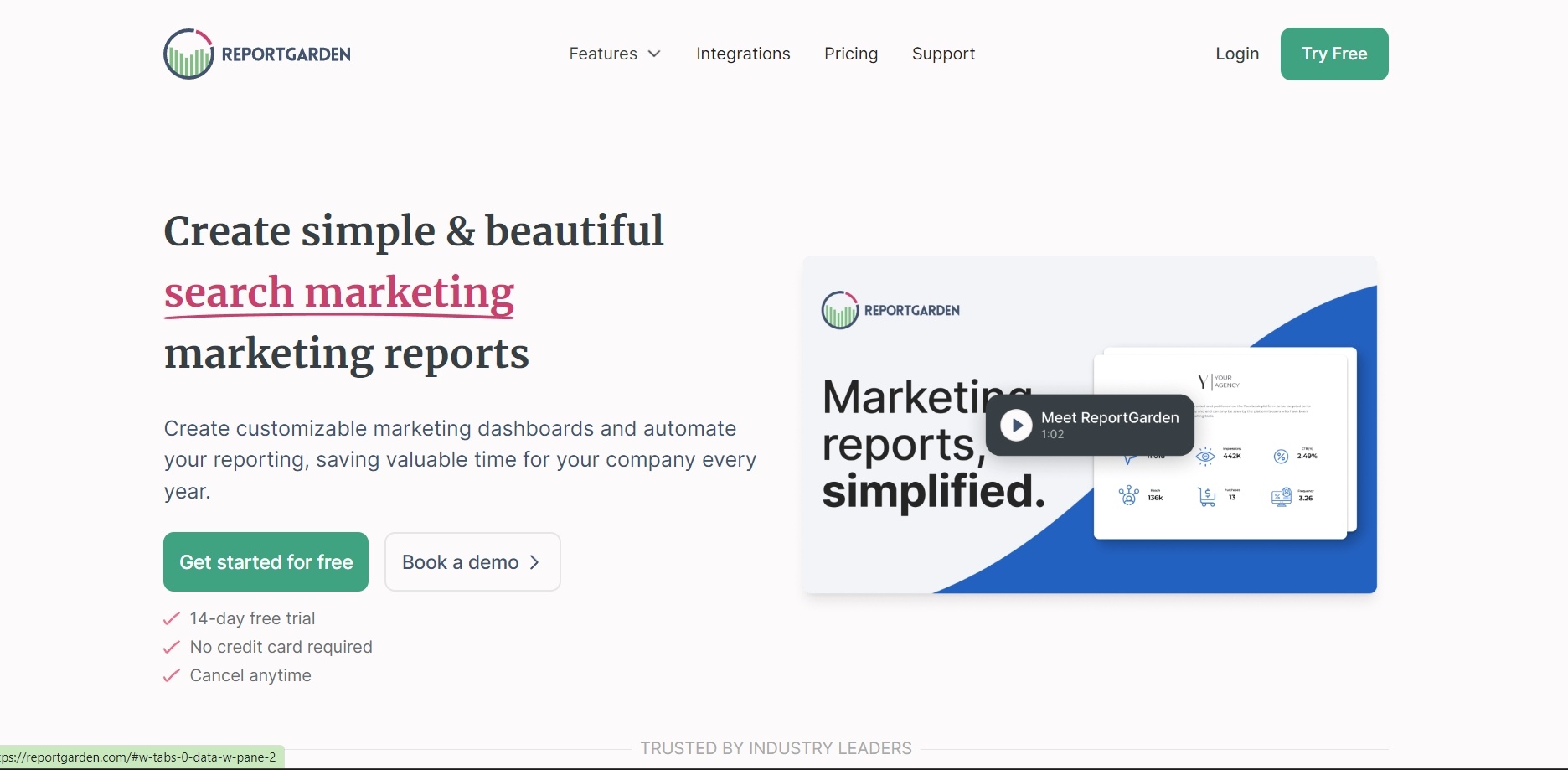 ReportGarden is a multi-purpose marketing tool, including helping with LinkedIn analytics, providing an easy way to create reports, invoices, and proposals.
The tool:
Enables detailed tracking and reporting of your LinkedIn campaigns...
Provides data visualizations through custom dashboards, making it easier to understand your LinkedIn performance...
Automates report generation, saving you valuable time.
Pricing features start at $74/month with a free trial available.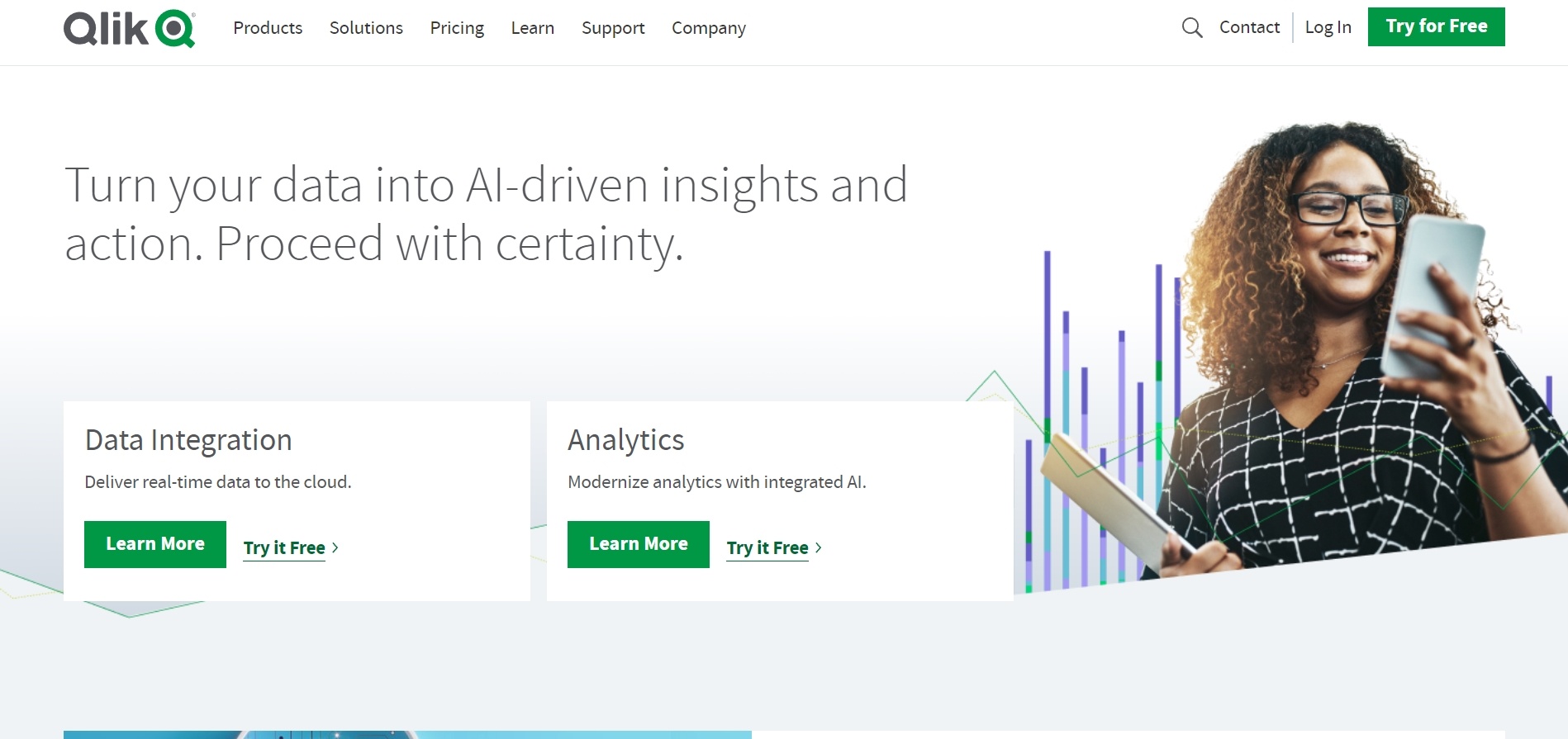 Qlik is a data analytics and business intelligence platform that integrates with LinkedIn.
It comes with sophisticated AI features and a unique associative analytics engine.
The tool:
Uses a powerful analytics engine to uncover valuable insights into your LinkedIn data...
Analyzes metrics such as audience demographics, engagement, and traffic sources...
Provides predictive analytics, helping you to forecast and and make strategic decisions about your LinkedIn activities.
Pricing starts at $30/mo with a free trial available.
To Conclude
LinkedIn analytics tools are an essential part of understanding how you're currently performing on LinkedIn, and helping your business stand out on the platform.
They give you a plethora of useful information such as insights into your audience demographics, the performance of your posts and how fast your presence is growing on the platform over time, as well as trends over time.
LinkedIn analytics tools provide valuable insights including who your audience actually is, what type of content resonates best with them, and when best to post.
Click To Tweet
Carefully monitoring such data means you can adjust your plan, get better results, and stay one step ahead of your competition.
So, whether you decide to stick with LinkedIn's own analytics or try out third-party tools, the important thing is to incorporate your tool of choice into your overall strategy.
By doing so, you improve your marketing and boost your presence on LinkedIn over time, and help increase your overall level of success on the platform.